Here's one I made back in the 90's for my Trinity Bay Mallard: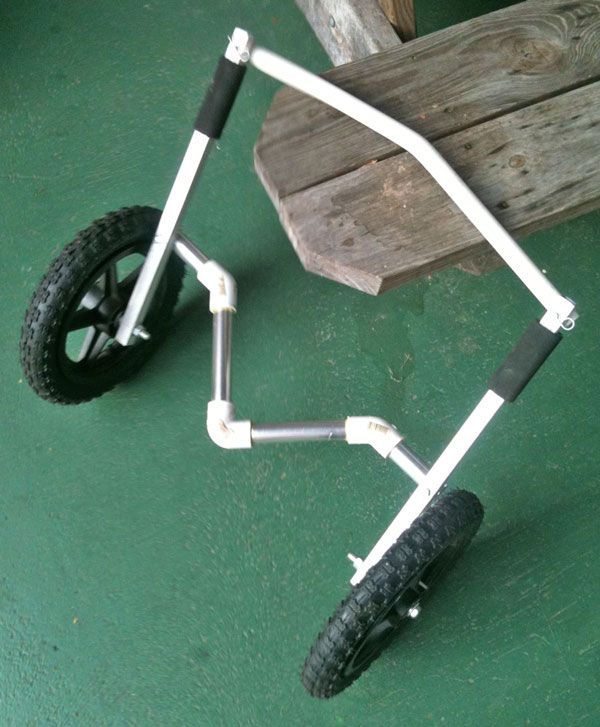 A buddy made one for his Pungo. These were shorter yaks (10' to 11') and sit insides so you could stand the weight on the other end for short pulls. You just slipped them over one end of the kayak and lifted the other end. They just wedge in place and stay put fairly well. Note that these also broke down for transport inside the yaks. Later we went to scupper carts, gave up on them because they're all made upside down, and fashioned the self centering, reverse scupper carts we use today.
But, getting back to the original poster's effort, what he has is perfect for loading. I like the fact that the "wheels" are locked so the cart won't roll backwards as you're trying to load the boat. Very nice accessory. Nicely made, too.