Actually here is the best western that we stayed at, there is a boat ramp guests can use. The place you mentioned (Crystal River Canoe) is not where we launched from or the place I was talking about that I thought the people were very nice ( I was mistaken, I've never been to crystal river canoe, oops), the place I was talking about is Crystal Lodge dive center. Hope you didn't go in there and say Bob sent me LOL
(
http://www.manatee-central.com/
) I believe we rented our tanks there, if I remember correctly they didn't have Nitrox available so we had to slum it with just air.
Here it is on google earth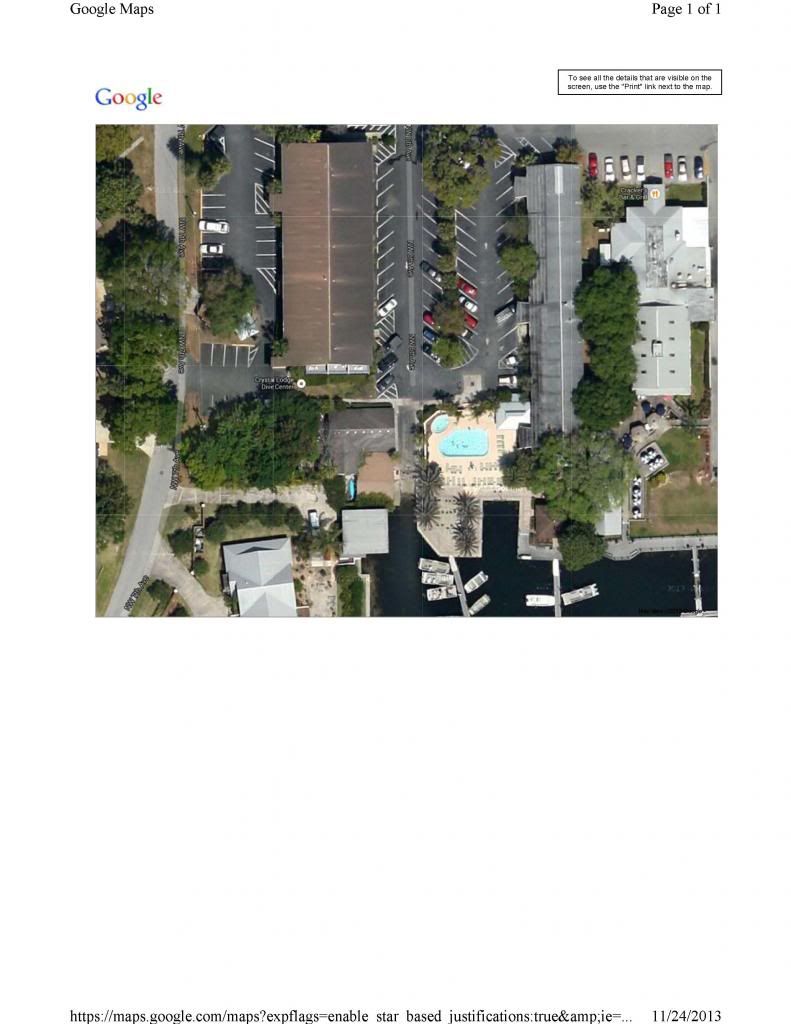 They let us keep our boat overnight at their docks I don't recall if there was a fee or not. Of course we kept the mirage drives and all our gear in the hotel room overnight.
This is the Crystal River resort that we stayed at, it was very nice (
http://crystalriverresort.com/
). They have boat slips and a ramp (on their web site) where we kept our boat.
Definitely there is a lot to see there and way more than you can see in one day, whenever we go we try to go for the weekend. One of our favorite adventures.
When we go again if we take our trailer we will probably launch at that Pete's pier, it looks like they have a nice area to park the boat trailer, let us know if you like it.
Bob