Only a week or so after the Port Stephens trip, I "got back on the horse"
Well, I guess I got the bug (as if I didn't already have it) and have been out sailing each of the last three days. Tomorrow is a rest day, but then I think I will be on the water every day until Joseph, my visitor from Sydney, leaves on Saturday. He has a TI, and is determined to get maximum fun out of it during his holidays, so I reluctantly (yeah right) offered to join him.
For practice (!!) I had a five hour sail alone on Saturday, where I finally confirmed that those bastard dolphins enjoy surfacing behind me, but I caught one who accidentally broke the pod rules
My new (well secondhand actually) Railblaza 600 camera boom did a great job.
On Sunday, I caught up with Joseph, and we swapped info on various mods. He has done a beaut job making a mount for his Suzuki 2.5hp four stroke, which he fitted as a fail-safe for offshore use.It only weighs 13kg, and sounded nice and "civilised" when he warmed it up prior to our trip.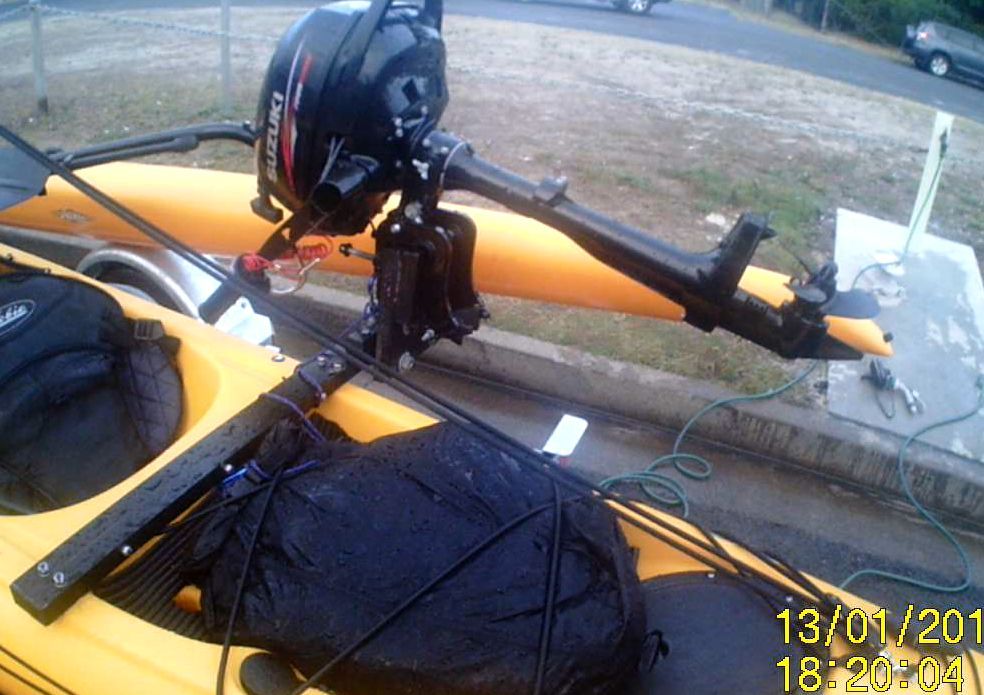 So we went out for a whole day, including his daughter and her boyfriend for part of the day.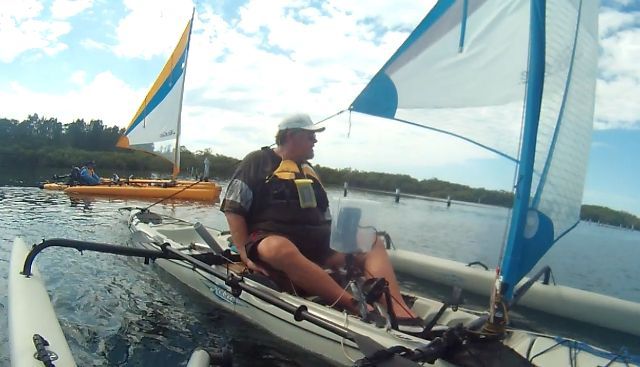 Today Joseph wanted to make his first trip outside, and the wind and swell were in a pretty welcoming
state, although the sun was hiding most of the time. We were joined by a big pod of dolphins who stayed with us for a while. His confidence level took a big climb, knowing I was "shadowing him", and only now and then did we cop a little bit of spray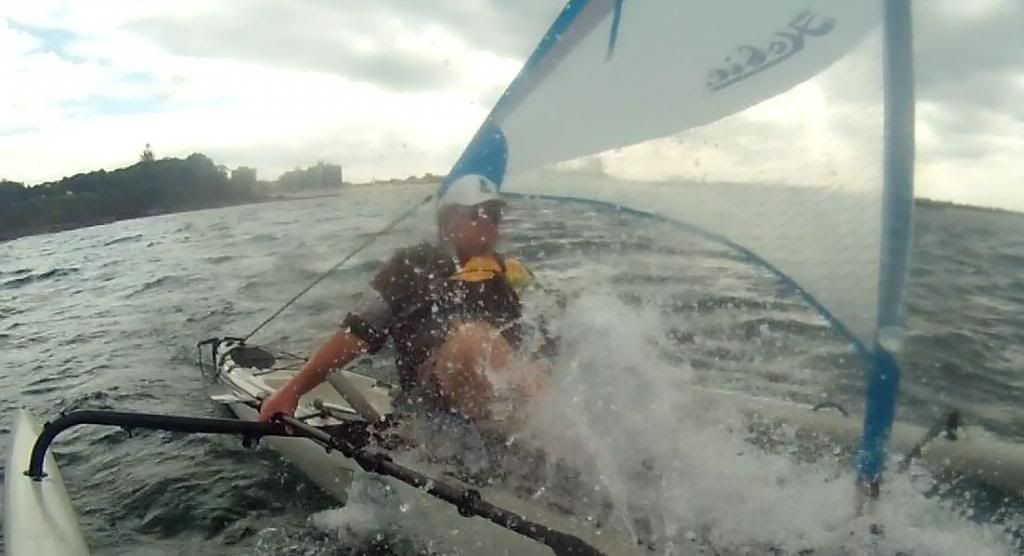 _________________
Tony Stott
2012 Tandem Island "SIC EM"