fusioneng wrote:
maurizio :
I own a 2012 Tandem Island and there is a CE plaque in front of the front mirage drive. With a 'D' classification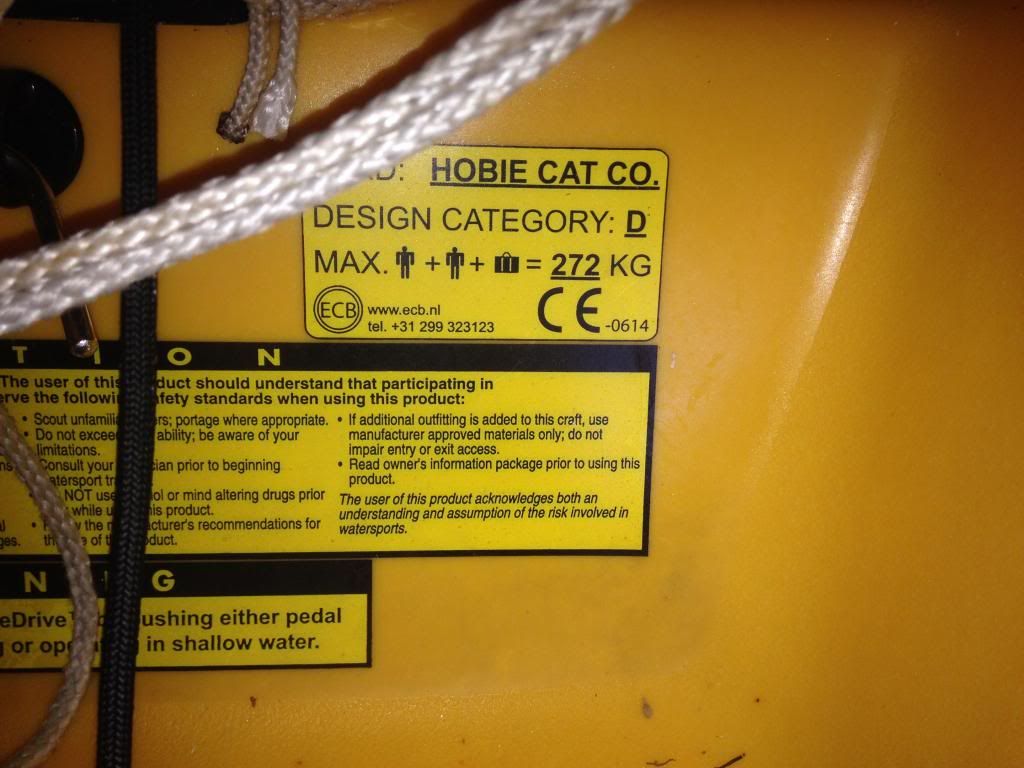 I'm assuming all boats leave the factory with that plaque installed.
My TI has a 'D' CE certification (you outline the CE classification correctly). CE certifications are not enforced in the US (but in my opinion are pretty good safety guidelines)
marking the CE (European Community) applies only to the manufacturer to be able to legally sell a boat in Europe.
Purchaser 's boat instead only affects the
Category D
which strongly limits the use of ISLAND in all European countries (mandatory law of the European Community)
carry legislation in category D:
D. SHELTERED WATERS: Designed for voyages on sheltered
coastal waters, small bays, small lakes, rivers and canals When
conditions up to, and including, wind force 4 and significant
wave heights up to, and including, 0,3 m may be experienced,
with occasional waves of 0,5 m maximum height, for example
from passing vessels.
for information if the rules had been introduced into the C category slightly higher .
C. INSHORE : Designed for voyages in coastal waters , large bays ,
estuaries , lakes and rivers where conditions up to , and including ,
wind force 6 and significant wave heights up to , and including ,
2 m may be experienced .