fusioneng--you are probably right that the bow hatch is poorly designed for this type boat, but I like it because it fits some large things in for camping trips. (That said, I no longer use the bow hatch like I did originally. It used to be full of things, some quite heavy. Now, all heavy things go on the hakas or rear surface storage. I want to keep the bow up to discourage diving and wave cutting.)
Kal-P-Dal--here are some pictures of my measurements on Nancy's 2009 AI. The measurement positions were the same on my 2011 AI.
Overview of bow measurement
Close up
Location of measurement
This picture does not have a good angle, but the measurement was taken about 1 1/4" (about 3 cm) behind the pad eye, above.)
Keel measurement
This measurement was taken at the very end of the keel.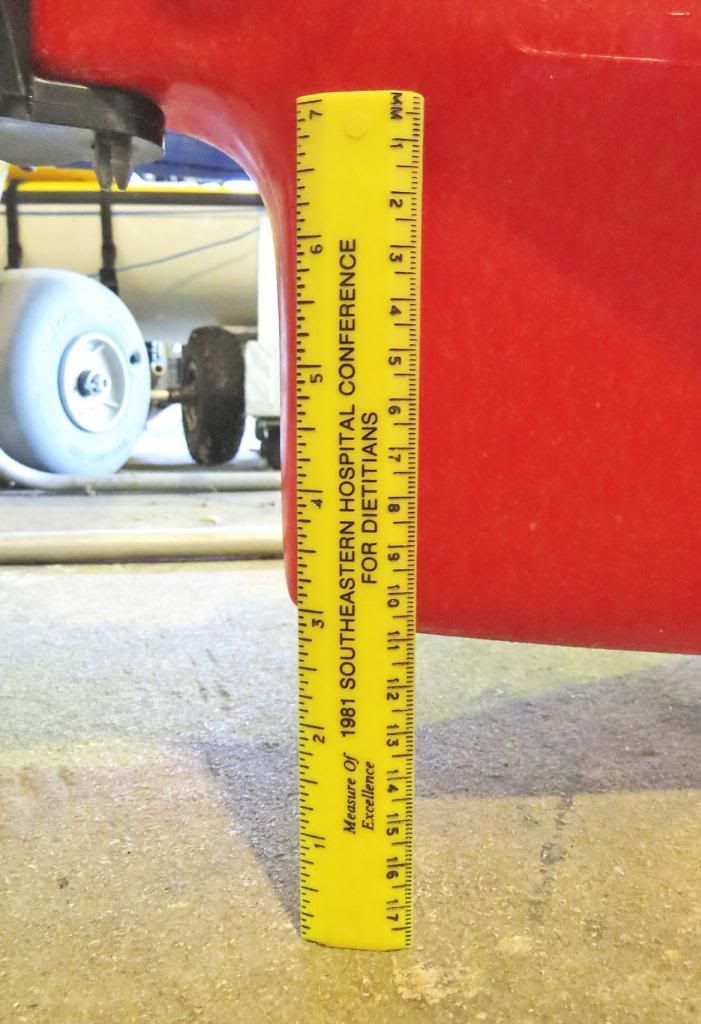 These measurements are not precise. I feel there is considerable variance in boats and precise measurements are overkill.
Keith