Is there any reason not to leave this alone until spring ?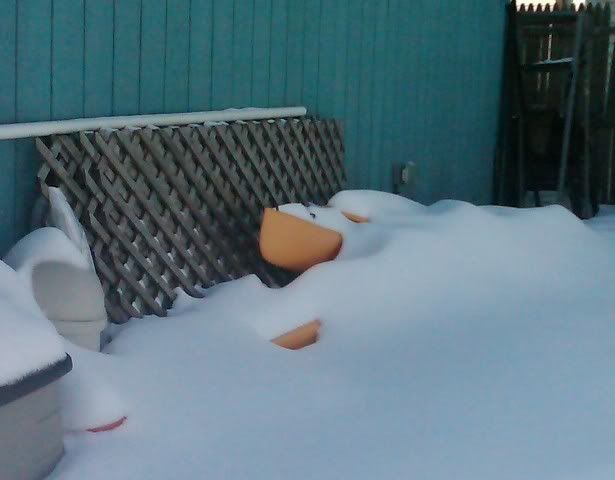 Thats my AI ... you can kind of make out the Ama's and the nose poking out to say
"Brrrr"
, the hull has the factory top cover on it and then is rolled 3/4 of the way upside down on its side leaning on the garage wall. The X-braces are resting on closed cell foam.
I've dug it out a few times but I cant keep up ...
... plans were first to store it over winter in a friends' airplane hanger, when that fell through I was going to install some J racks on the outside wall of the garage but winter came sooner than expected. I could prolly find a place for the Ama's in the garage but not the hull.
For those that dont know, that white stuff all over it is called Snow, its a form of frozen water, Yes it does go away, but NO, you can't sail on it.