I've been meaning to post up on this for awhile to share with you guys and have held off because I did not have the photos to share at the time...
Anyway, I put in my order for my boat back in March for an end of June delivery. When you don't have to work out figuring out the logistics and storage necessities for such a large kayak, this might have seemed like plenty of time... it wasn't.
Between living in a town house, with an already crowded garage, and working 80 hour weeks, I managed to piss off the girlfriend by spending every free moment I had preparing to accept delivery of the boat.
The first consideration was storage. At this moment, the boat sits on the trailer in my driveway... however, it's final non-use resting place will be hanging from the ceiling of my garage. This will likely happen just prior to the fall as I need to replace my garage door and opener to facilitate this.
The second consideration was transport. I have a Jeep Wrangler Unlimited with both tops (hard/soft). I wanted to be able to use both seasonally, and with the exception of adding a cargo cage, this eliminated car-topping while in soft top mode. Also, I did not want to have to lift a 160lb. kayak on top of a 6ft. + vehicle by myself.
A trailer was the only reasonable option, which brought me back to the storage dilemma. I live in a townhouse, have the garage and my driveway to park in, own two cars, and have no place to park a static trailer.
This all lead me to look at the Yakima Rack & Roll. It is lightweight and can tip up, which would allow me to tip it up against a wall in my garage once the kayak was hoisted off of it and still allow me the room in my garage for my other kayak, the Jeep's hard top storage cart, my other toys, and my Solstice GXP.
After looking long and hard, I formulated my needs and purchased the Rack & Roll 78 directly from Yakima along with the tongue extension, HD shocks, kickstand, and a few other accessories. This purchase was followed up immediately by the cradle set, upon which I came into
some issues getting the right spacing on the trailer.
These issues lead me to rethink my approach and threw quite a few complications into the mix. I needed to be able to support the kayak without damaging it, flip-up the trailer when not in use, and make for easy hoisting into it's final resting place.
... About 90lbs. of square steel tubing and a week of fabrication later, I had my solution - A supportive, hoistable frame attached to the trailer via three 5/8's hitch pins and a removable rear tongue/roller assembly.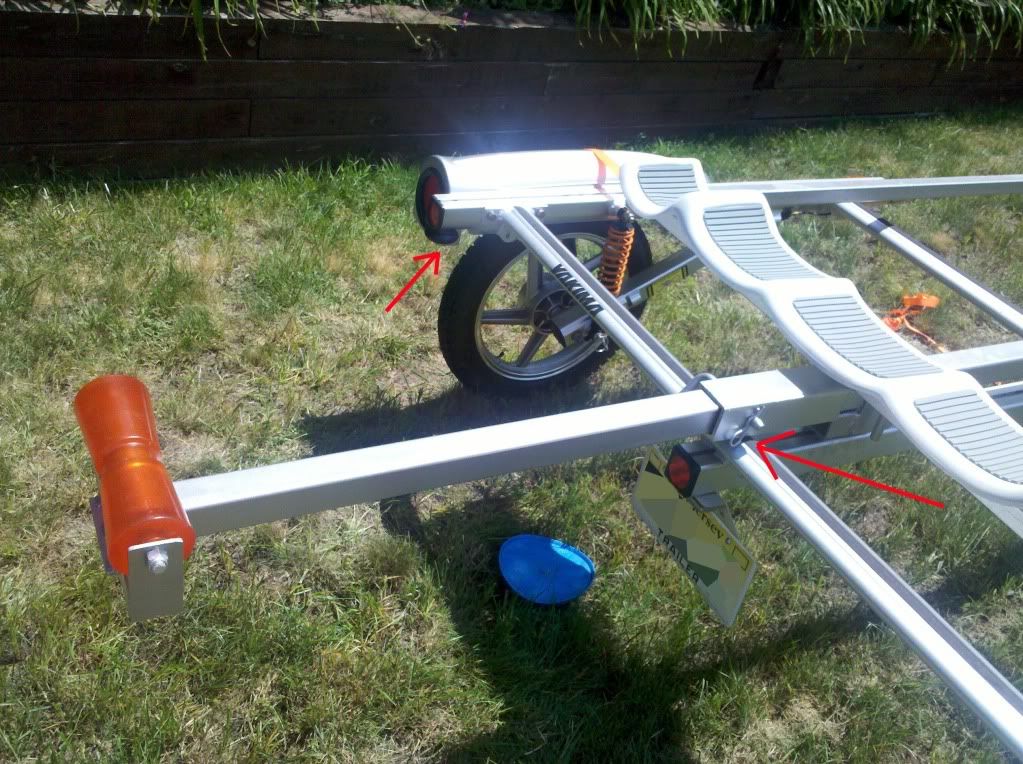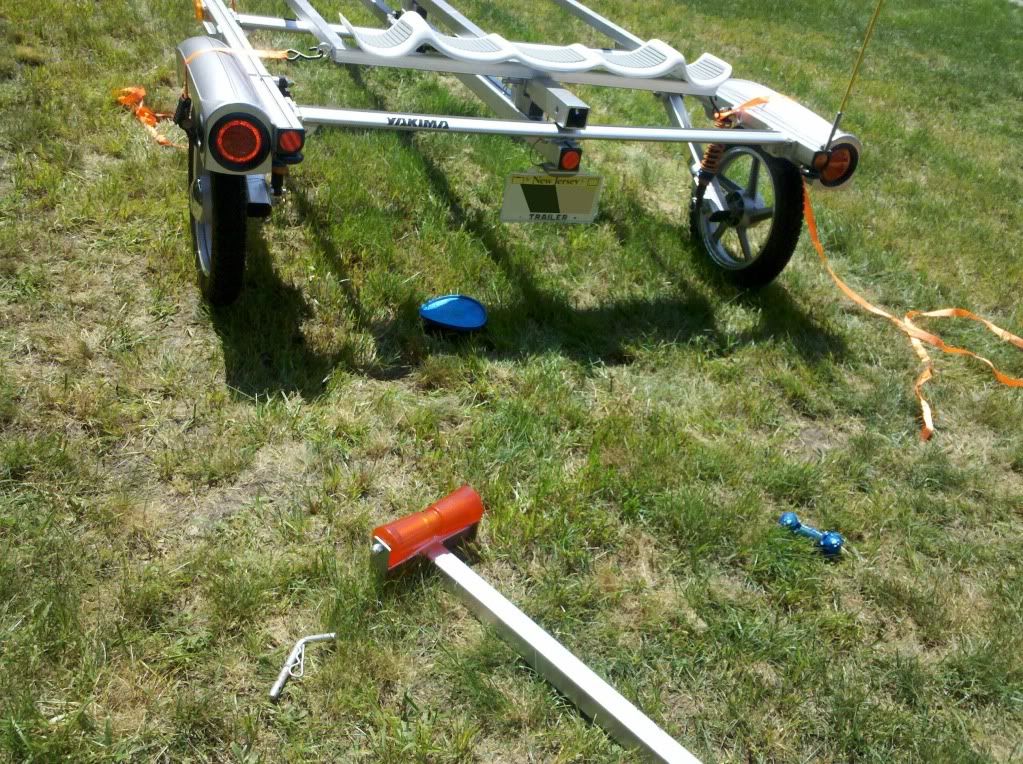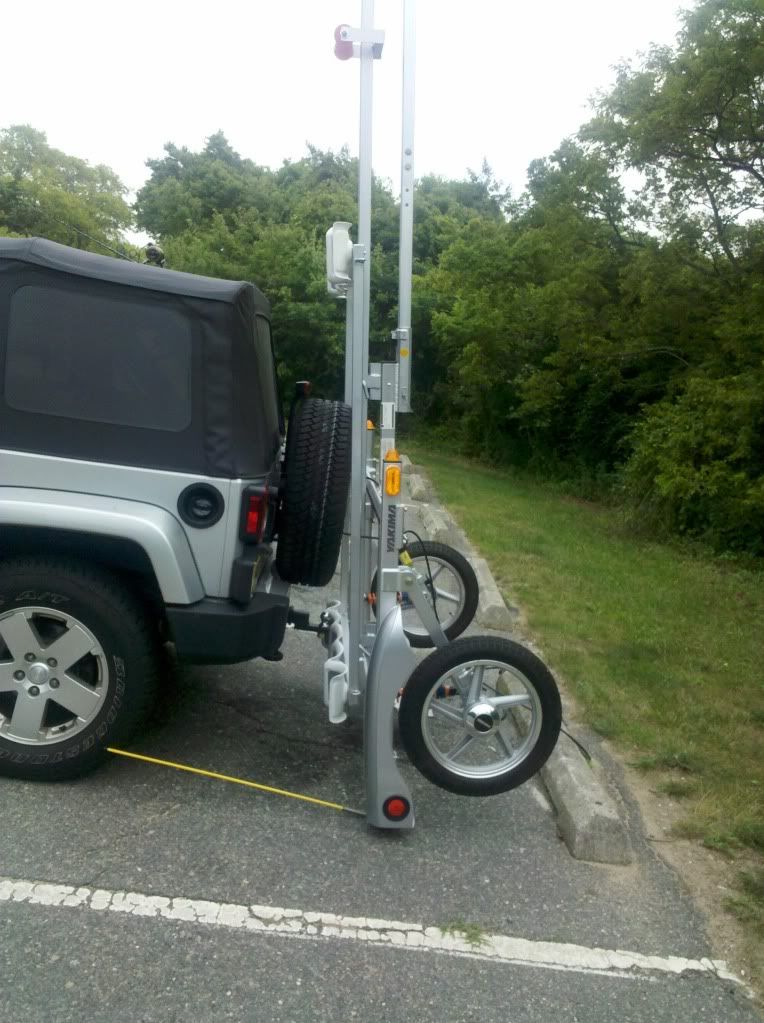 Let me know what you guys think.