Can anyone explain this difference? Here is a cradle set for a TI for sale."
http://www.kayakshed.com/hobie-kayak-ge ... cradle-set
And here is a cradle set on Bluehen's trailer from another post. Hope this is ok to repost like this, it's in a public forum. My apologies if it's inappropriate to use.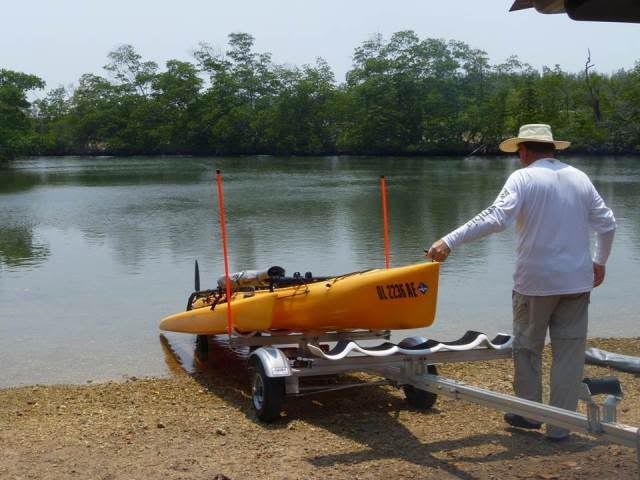 These two cradles are nothing alike and I need to buy one to retro fit my Hobie Bravo trailer for a TI. Bluehen's is what Hobie sells so I assume that's the correct one.
Tandem Island cradles.