The toughest part for me was figuring out how to get the AI up onto the Hullavator arms by myself without killing my truck, my Yak, or myself (in that order ...) and this is what I came up with - it is an aluminum easel with collapsable legs that I then hang one of the bow/stern ratcheting straps from that come with the Hullavator kit.
1) Position Easel in appropriate spot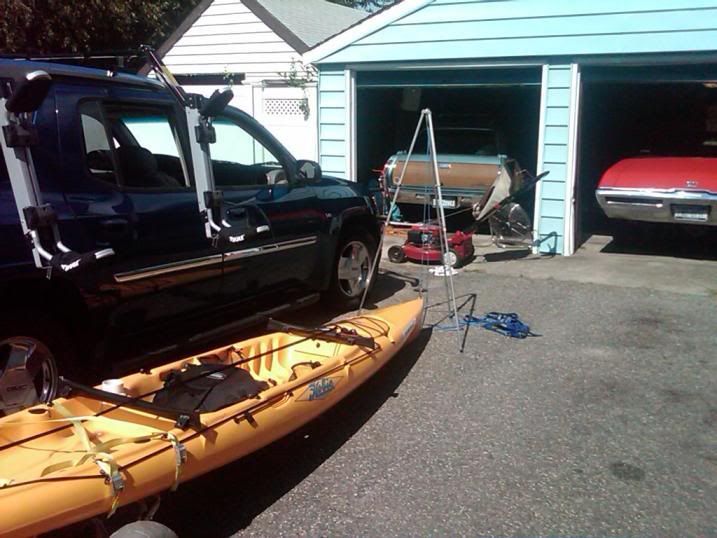 2) While lifting the bow handle, pull down on the ratchet cord suspending the bow in the air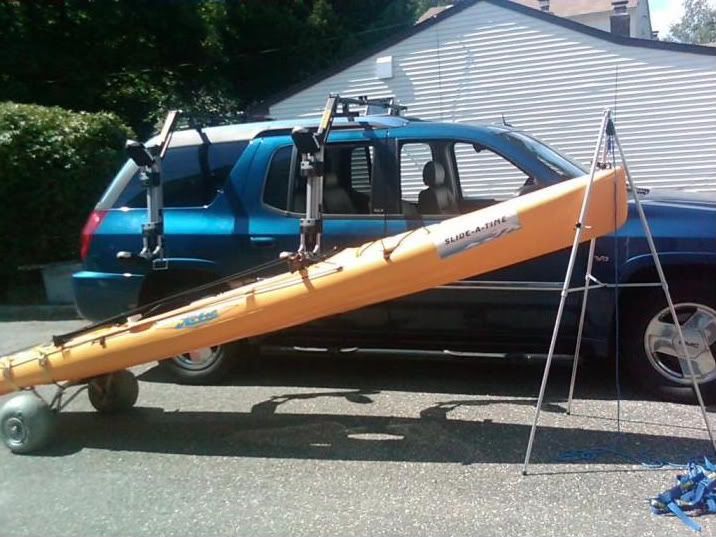 3) Lift the stern up and position on rear Hullavator arm and strap lightly in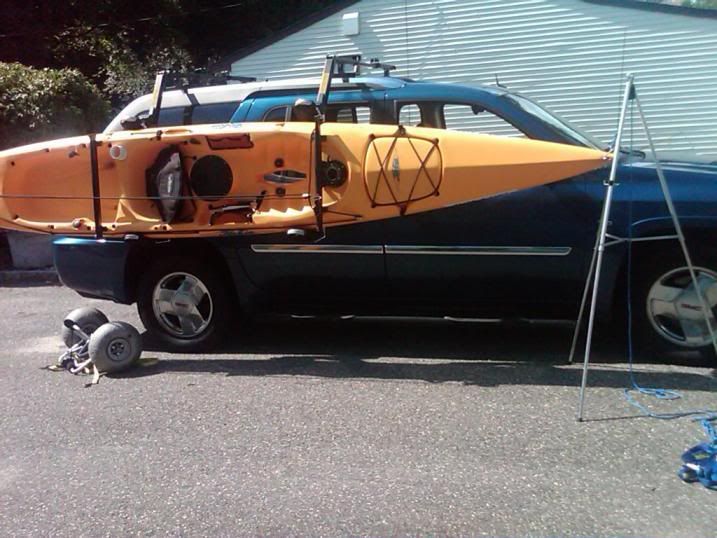 4) release bow line and swing bow into front Hullavator cradle
As far as having to hold the latches in the open position for raising and lowering, I've found that if you wrap the hold down straps once around the release handle and pull it slightly to release it, you can keep the strap in your hand while doing the same with the other - the tension of the strap around the handle keeps it in the unlocked position - and then I just hold both straps and lift with them.
Im not a big guy - 5'6" (but on the muscular side) and have no problem this way.
The Easel is a bit on the lite side for this purpose and one leg is beginning to buckle but it is what I had sitting in the corner unused. I do plan on looking for a bit more rugged setup and will post with what I find this weekend.
Hope this helps ...