What a brilliant trip. I can't really add much more to what has already been posted. Between us all we have captured some great photos and videos. Here is my collection.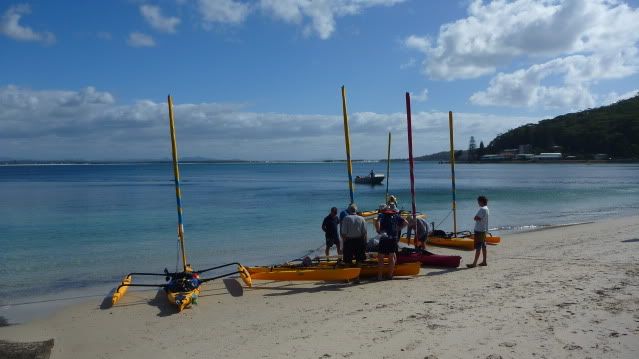 Autograph hunters as we setup to leave Shoal Bay.
Racing towards Broughton Island.
Always on the lookout for bomboras.
Entering Esmerelda
Cove
What a campsite.
Providence Beach on the other side of the island.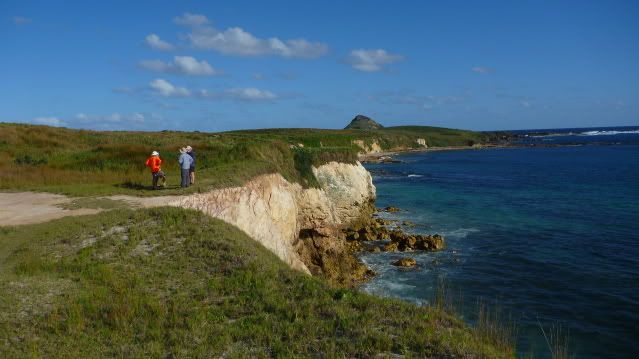 View towards ChrisJ Bay.
Sorry I forgot the ice cream Mickey.
Stringy, happy with himself in his bivvy.
Getting ready for the return trip.
Out of the way fellas, I want to get a shot of Cons Cleft.
There it is, Cons Cleft. On a good day you can paddle through the crack. But this was not the day.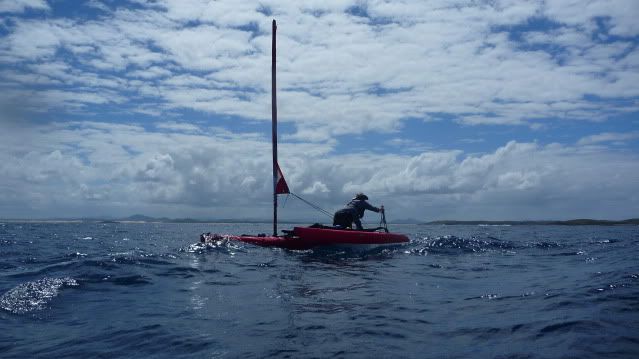 Stringy bought everything just in case. But why you would need to bring a scale model of the Eifel Tower is beyond me.
Geoff proving once again that yellow is faster..
Entering Port Stephens.
Thanks fellas for a really memorable trip. I'm sure there will be many more to come.
_________________
Don't take life too seriously................it ain't permanent.