Had a great Saturday on the south western end of the Myall Lakes so just thought I'd share some photos. My mate Allan was keen to give his new Revo 11 a workout and the conditions didn't really warrant a sail, so it was back to Adventure mode for me.
The main reason for the trip was to suss out the logistics of doing the full length of the lakes from Bungwahl to Tea Gardens, about 60km. So with the driving required for this, we only managed to get about 4 hours on the water. But it certainly gave us a taste for what should be a great trip.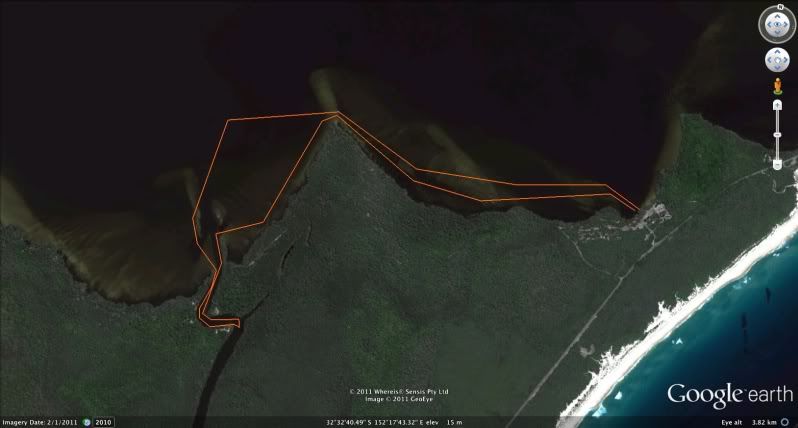 Plenty of reed clumps for Swan nests. The breeding season is from July-Sept so we were fairly safe from attack.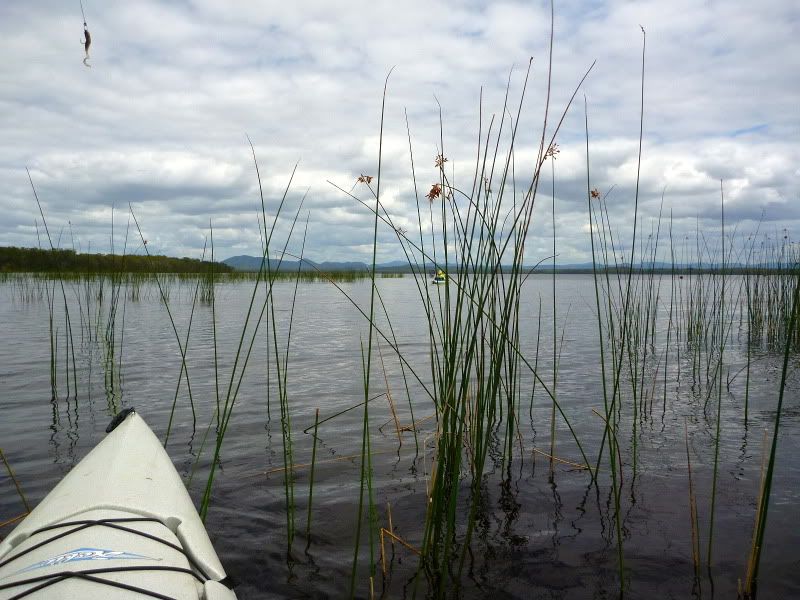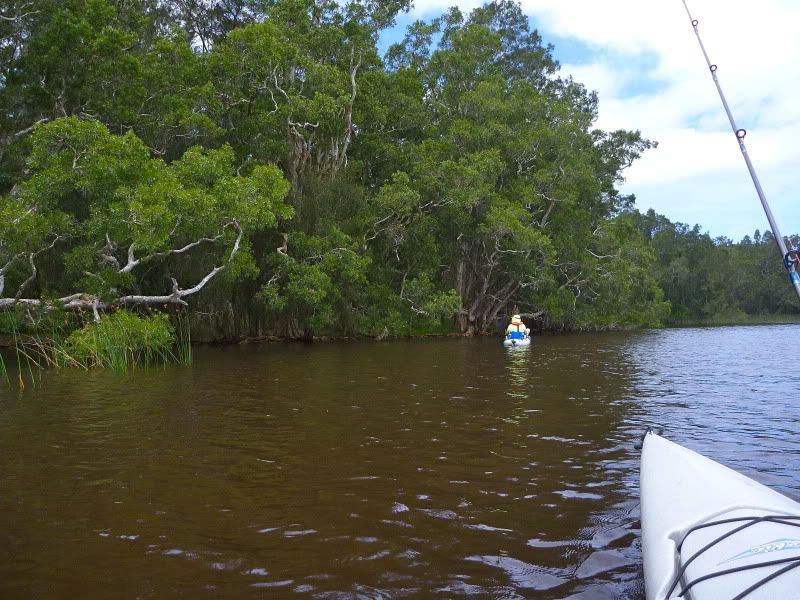 This waterway usually has a brown tannin stain from the tea trees on the shore line. The past few weeks of heavy rain hasn't helped with the colour either.
Anyone else hear banjos ?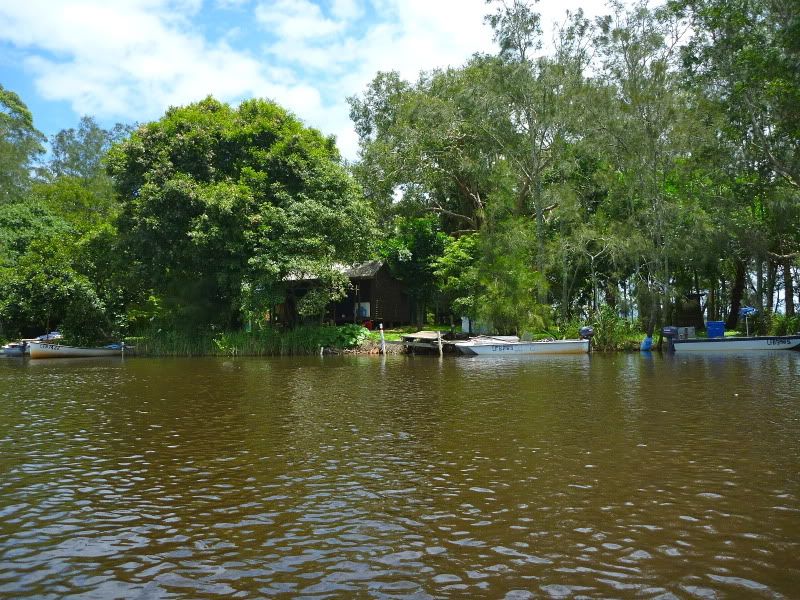 Top spot for lunch.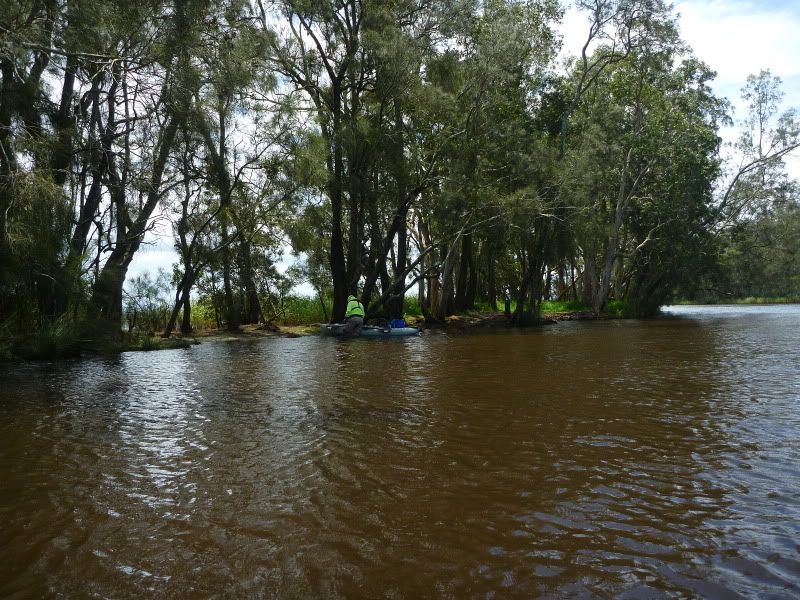 1 of about 6 Whistling Kites that followed us up river.
We take it in turns to supply lunch. Al's turn, and I've got a feeling the bar is about to be raised.
Entree - Smoked Salmon and Caper in Olive Oil.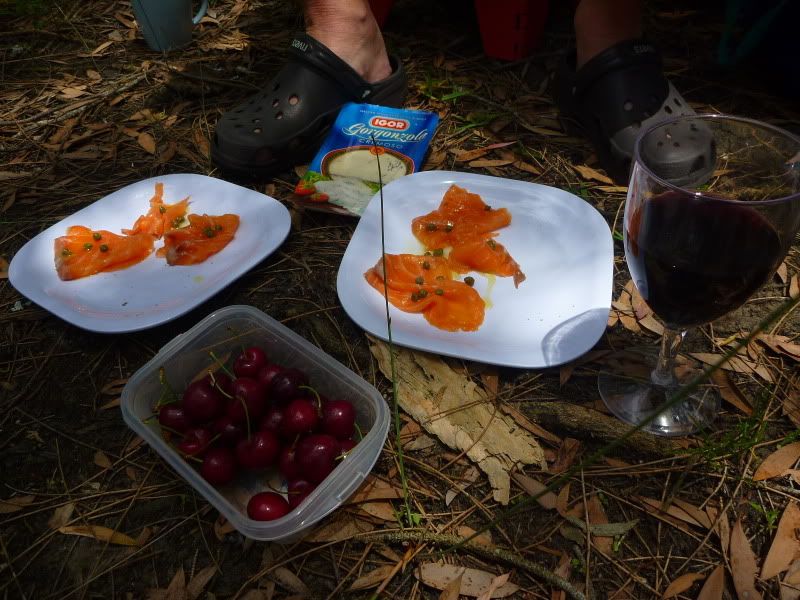 Main Course - Roast Beef, Onions, Avocado, Cherry Tomatoes, Lettuce, Olives. All washed down with a nice Shiraz. Desert - Fresh Cherry's with home made Rocky Road. Gorgonzola Cheese with crackers. Life's tough.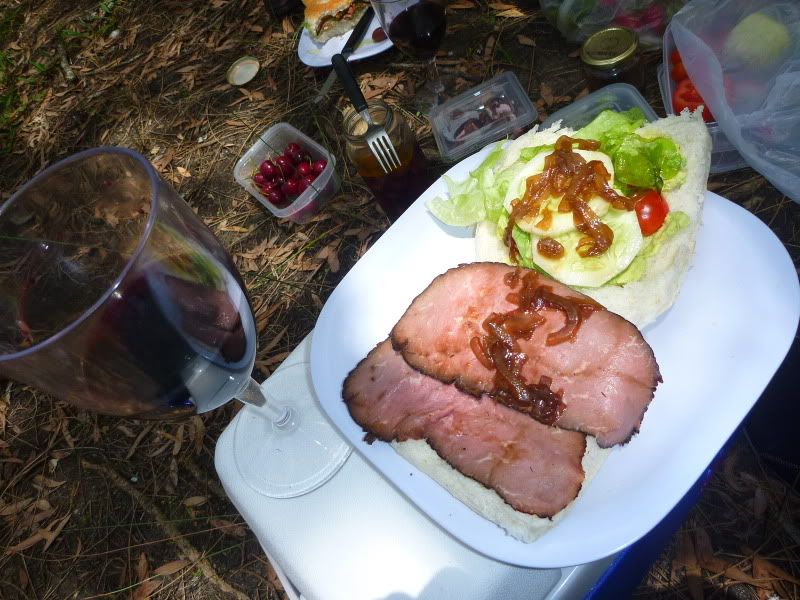 The new Revo in all it's glory.
_________________
Don't take life too seriously................it ain't permanent.