Friday I was out and the wind dropped off. I furled the sail and pedalled.
But the mast was bouncing around pretty bad.Only when the wind came up and I released the sail did the mast stop bouncing.
I was prety sure the yoke was OK. I had tighten it up pretty good and loctited (verb?) it pretty good. So a closer inspection was called for.
It appears that the glue on the furling device had failed.( I know this problem was raised before, but can't find the posts.) You can see it has moved up a1/4 of an inch or so..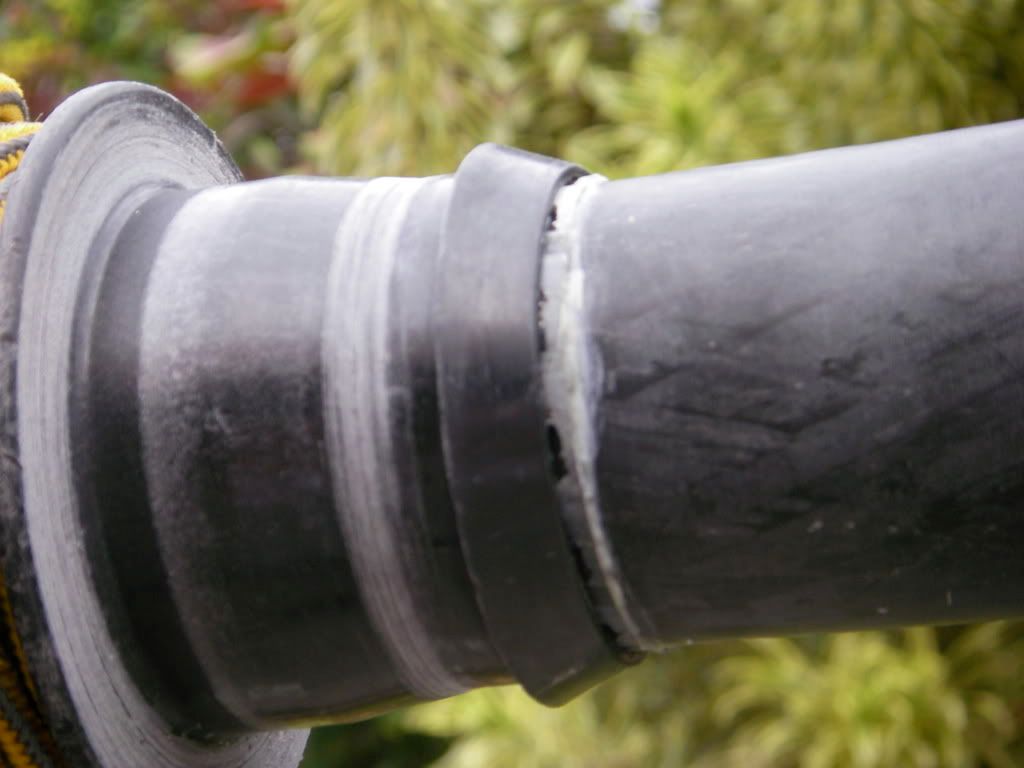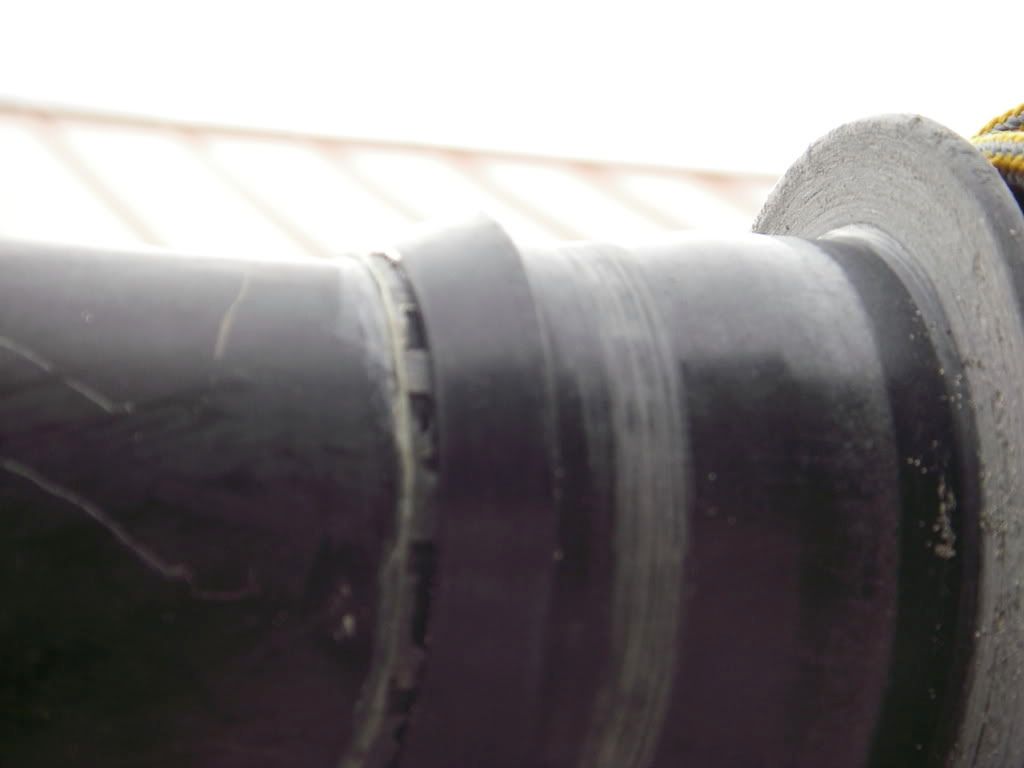 Is this covered by warranty?
If not how does one fix it?
I'm presumming th slack created enough wobble effect equivalent to the original "bouncing" around I initially mentioned.
Mahalo for any tips.
Dan