I have two drybags; one stores
Cooper anchor,
6 feet of chain,
spare shackles
25 metres of silver anchor rope and a
sea anchor
while the other is my safety bag, containing
2 red flares
2 orange smoke flares
2 orange sea marker dye
Plastimo handbearing compass
Multitool
First aid kit
Masthead light
space blanket
torch
etc
While each bag will fit through an 8" twist & seal hatch, I usually leave them on deck, attached to a shoulder strap looped around the rear crossmember behind the last occupied seat (eg if both seats are in use).
I also store a small watertight box in the hatch under my knees which contains spare batteries, car keys, plugs for plotter cables, strobe light, PLB (when not offshore), another multitool, fishing licence etc. This is attached to the hatch base to prevent it disappearing inside the hull.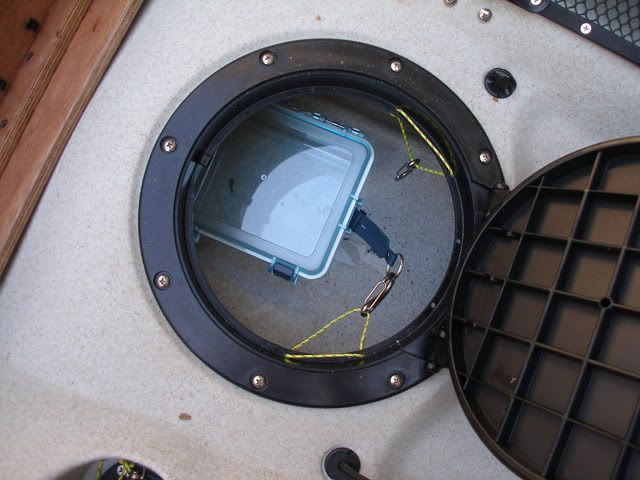 _________________
Tony Stott
2012 Tandem Island "SIC EM"