Jholtco
Make sure the mast end is not seperating from the mast tube.
The metal collar is supposed to prevent this, but perhaps you have a very old mast
Here is the adjuster if you need to lower the cup. Loosen the lock nut (see blue mark) then adjust brass piece. I can't believe it would be 1/2" off tho.
I would be worried about adjusting too much and have a bump develop in the keel as the cup gets pressed down into it too far.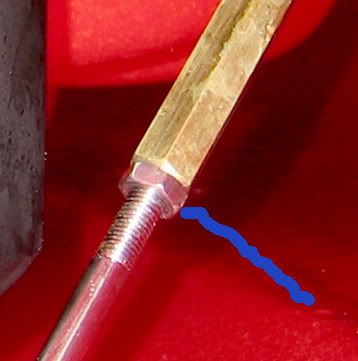 I guess it could also be caused by the furling spool coming unglued from the mast tube and shifting up some. Be sure to check it.