In above pic, hole is marked with an automatic center punch to avoid mistakes.
Then is clamped down in the drill-press to avoid an errors.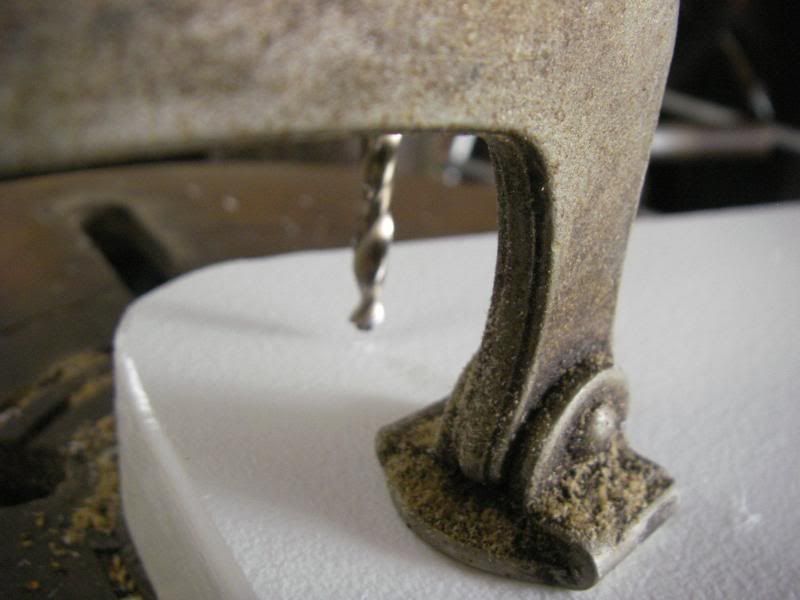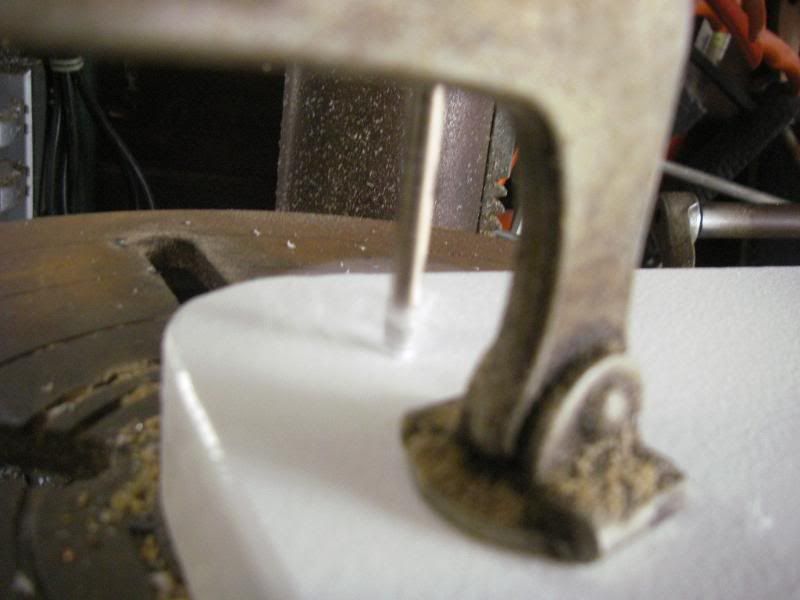 Finished product, crisp and clean. Used the OEM board as well; can be replaced after heavy usage. Using the thicker board alone is fine, but wanted to stretch out the thickness if I could.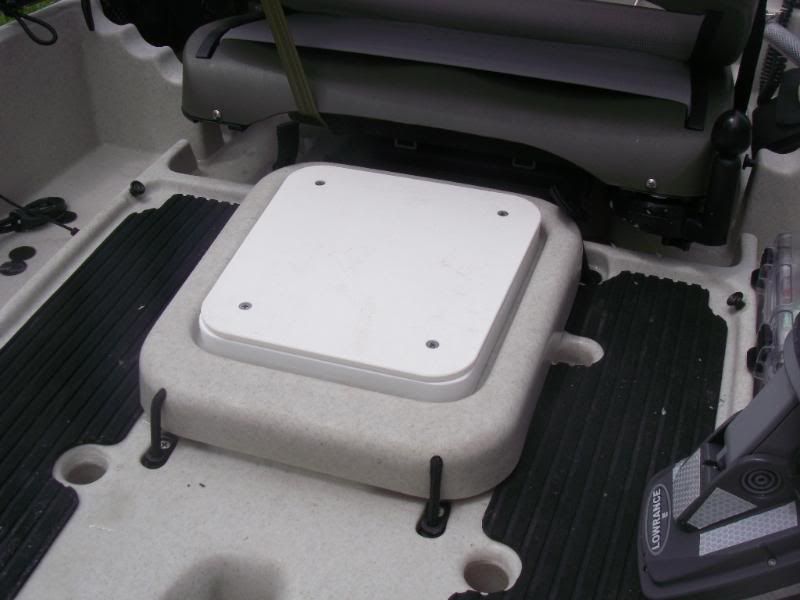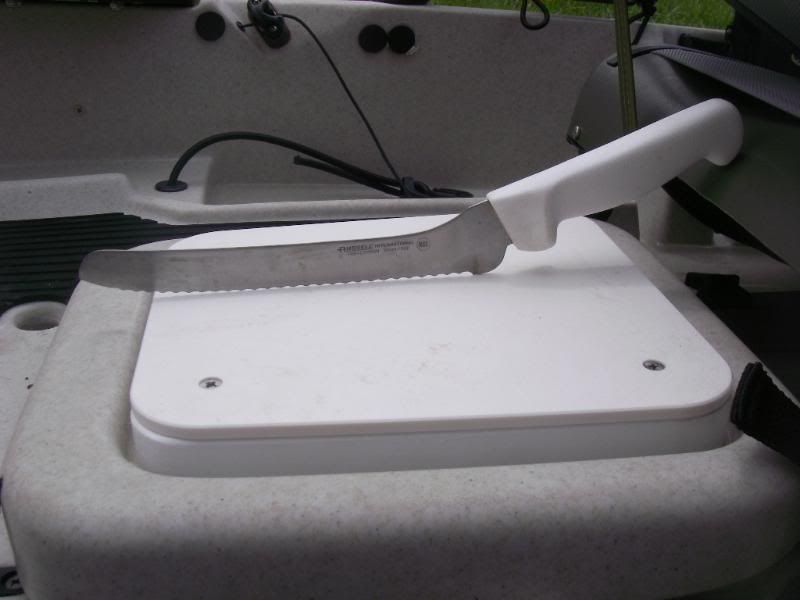 Knife now lays flush with the board, making cutting bait a breeze.