I've had the chance to rig up a few Pro Anglers for our customers and also our demo boats.
The customers wanted basic stuff: fish finders, ram tubes, etc...
So far the left side rail is the most requested spot for the fish finder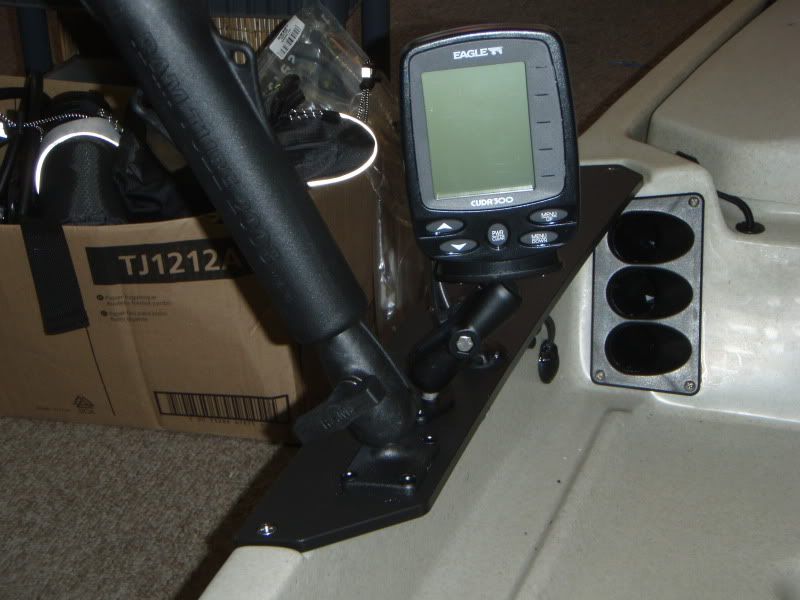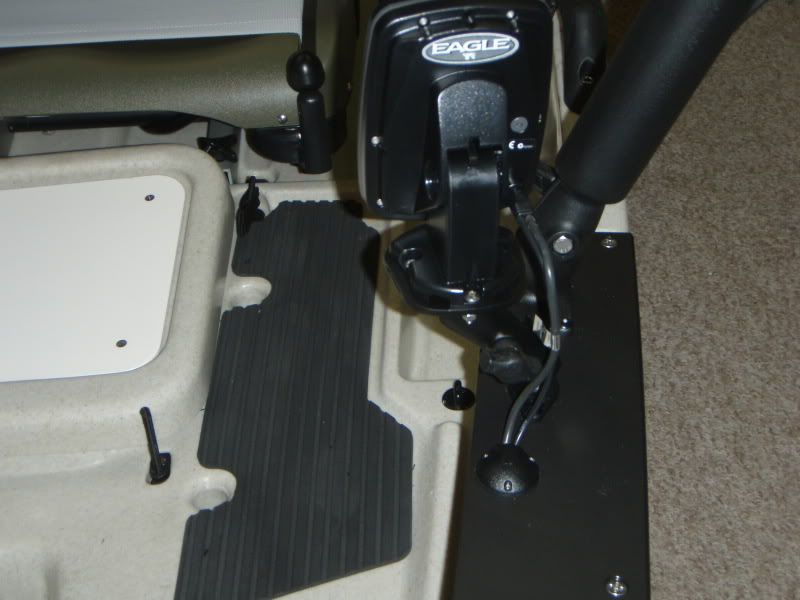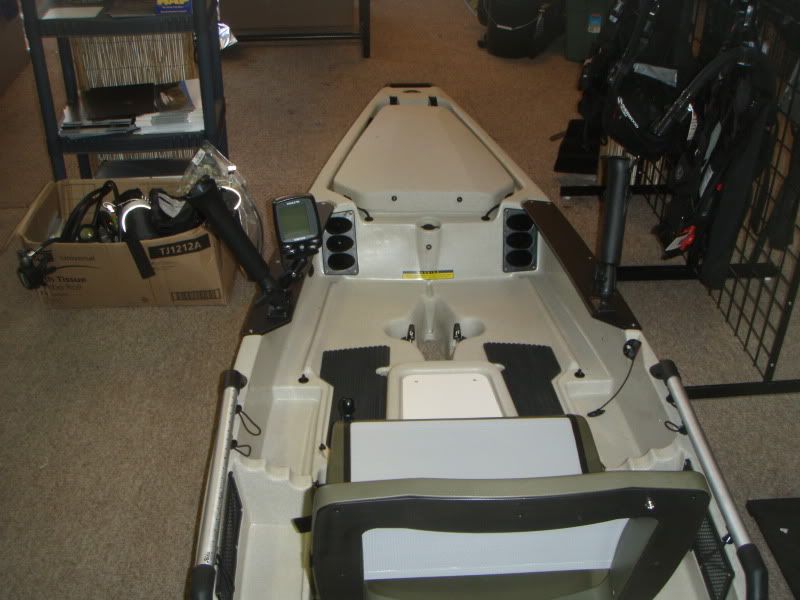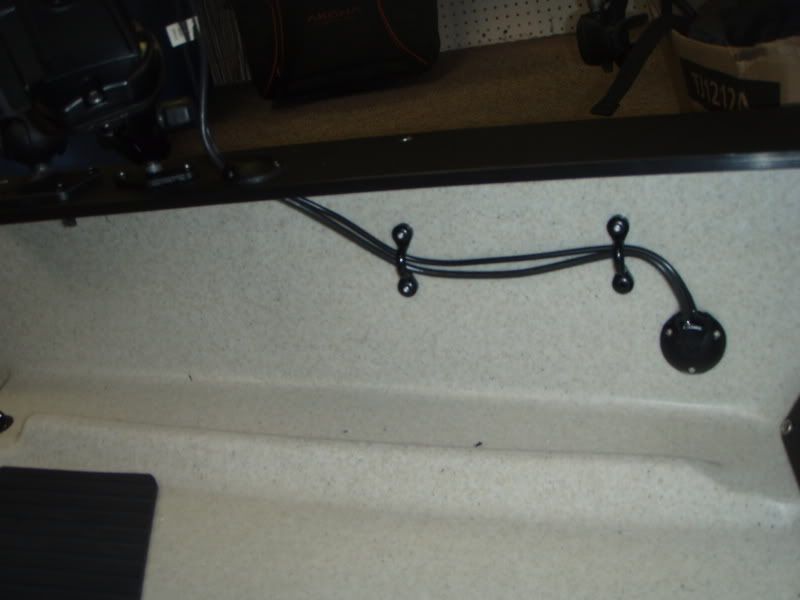 On 1 of our demo boats, I opted to put the fish finder in the sail mast. Then I added ram tubes to the side rails.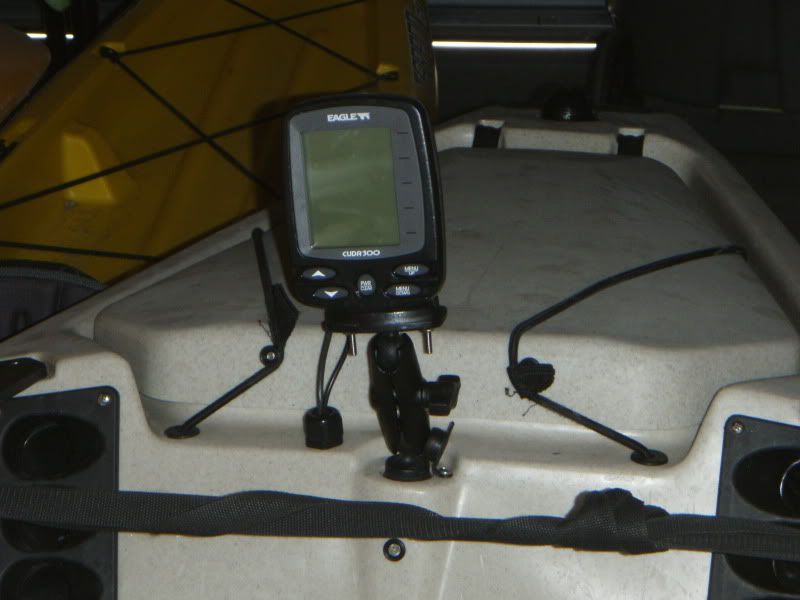 I launch in the dark a lot and wanted to make sure my vessel is seen. I mounted a red/green bow light operated by a switch in the cockpit. Then I placed a Scotty stern light in the back.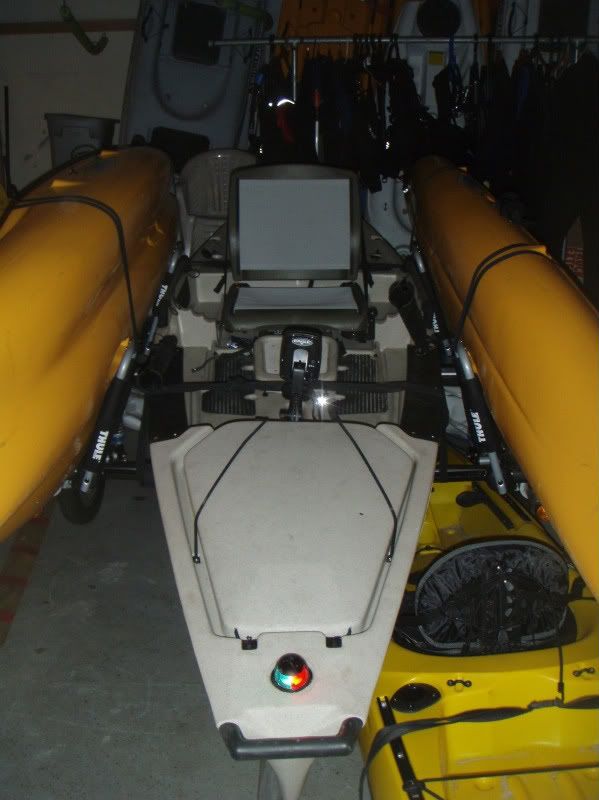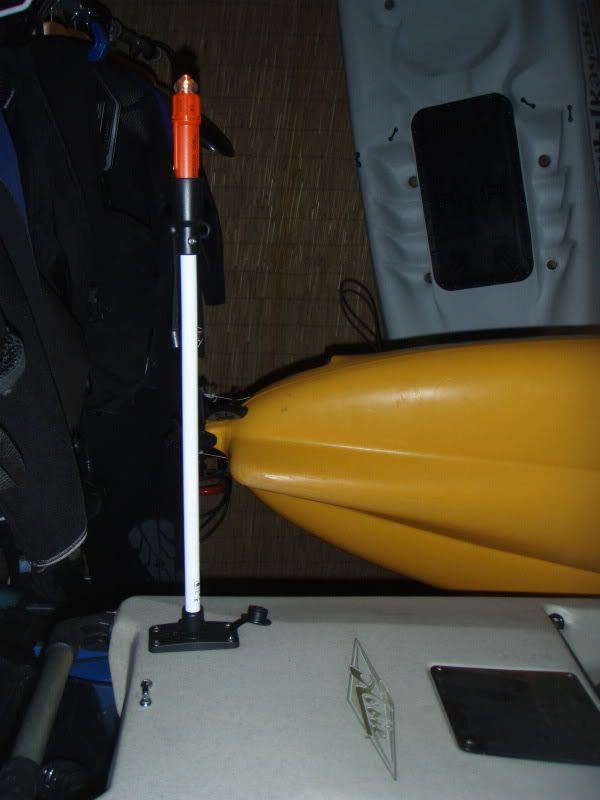 _________________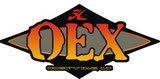 OEX Oceanside - Authorized Hobie Dealer
Kayak Fishing Specialists
www.oexoceanside.com