Well, I bit the bullet this week and purchased an eVolve for my Pro Angler. When I purchased the yak, used, it came with a saltwater trolling motor and battery, but both were very heavy and cumbersome. If I were going to use this yak in the bays, only, they would have done............but this kayak was purchased to use offshore 2-7 miles. So I went with the evolve as the total package only weighs 18 lbs.
Old trolling motor mount.........now gone.
The old trolling motor and battery.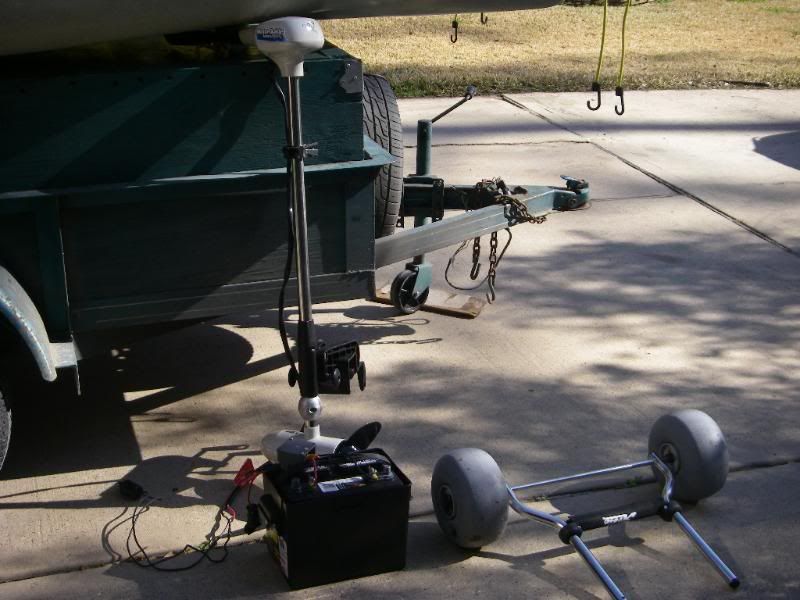 The new trolling motor mount!!!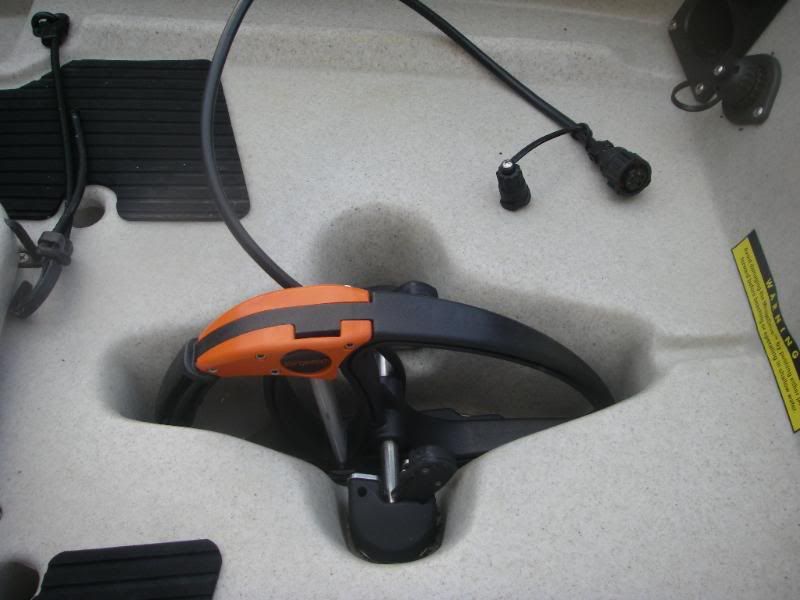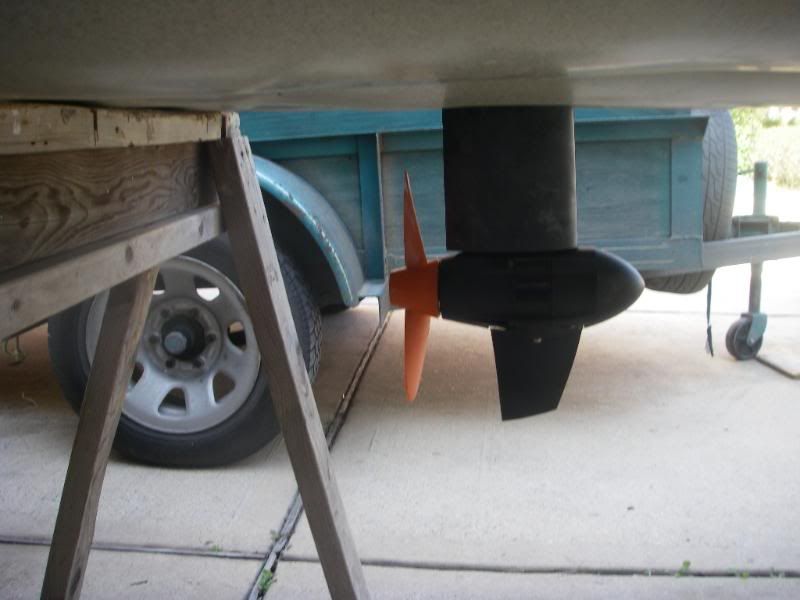 The new battery carried under the seat behind the removable tackle box.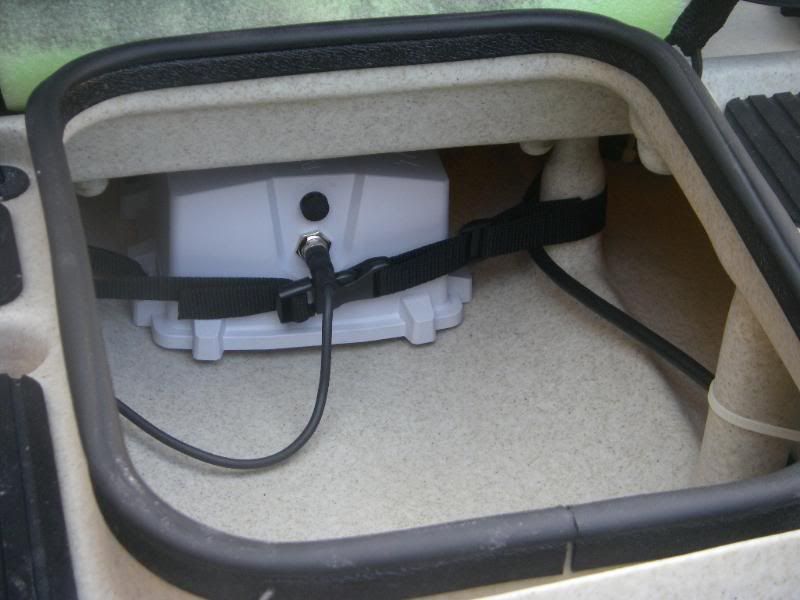 I brought the battery power wire through the hull to the eVolve unit.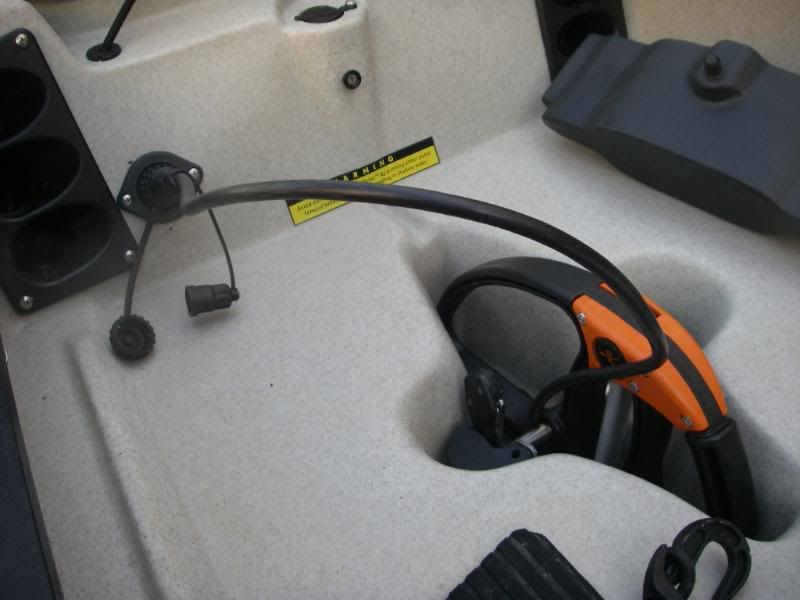 I brought the control wire up under the seat.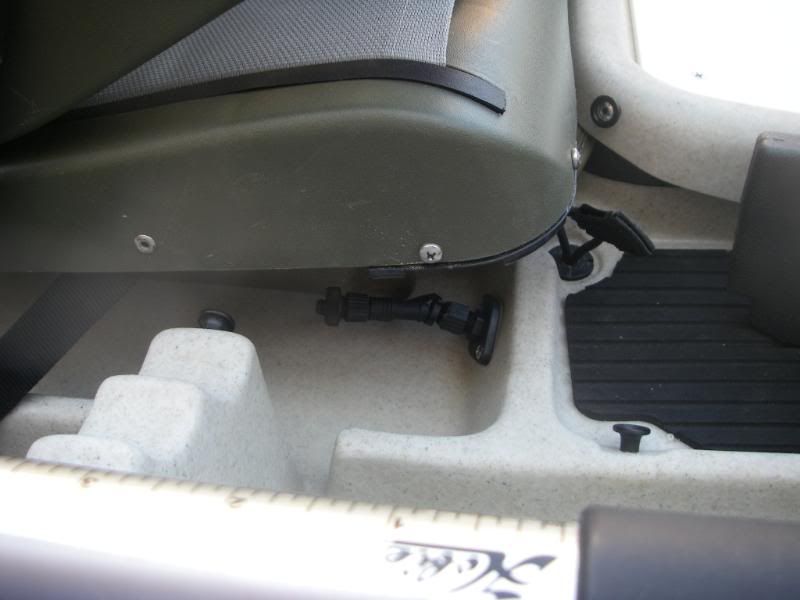 This is how it will connect to the eVolve remote controls.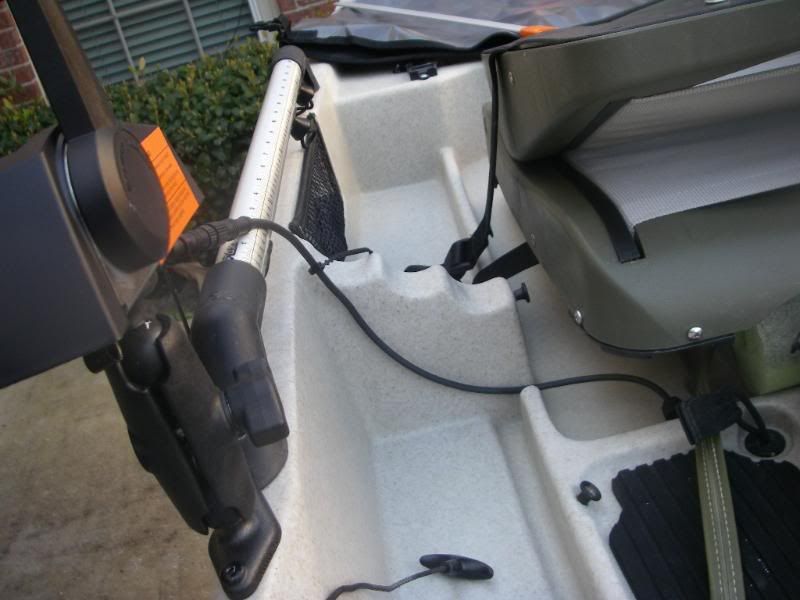 The remote throttle mounting, lots of flexibility with a ram mount.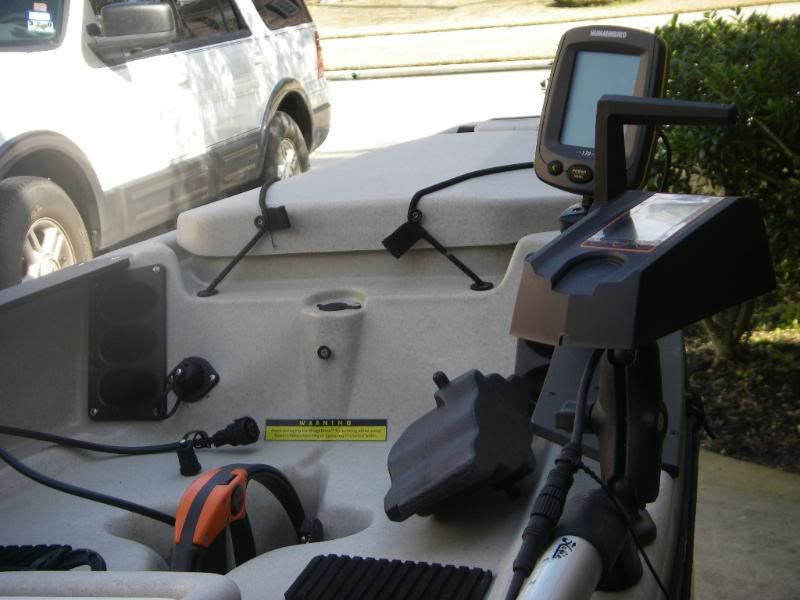 I decided to go with a battery in series approach to my fish finder power and placed it back to the side of the removable tackle box, which will provide easy access to replace batteries, even out on the water.
I ran the power and transducer cable through the rod holder mount from the hull.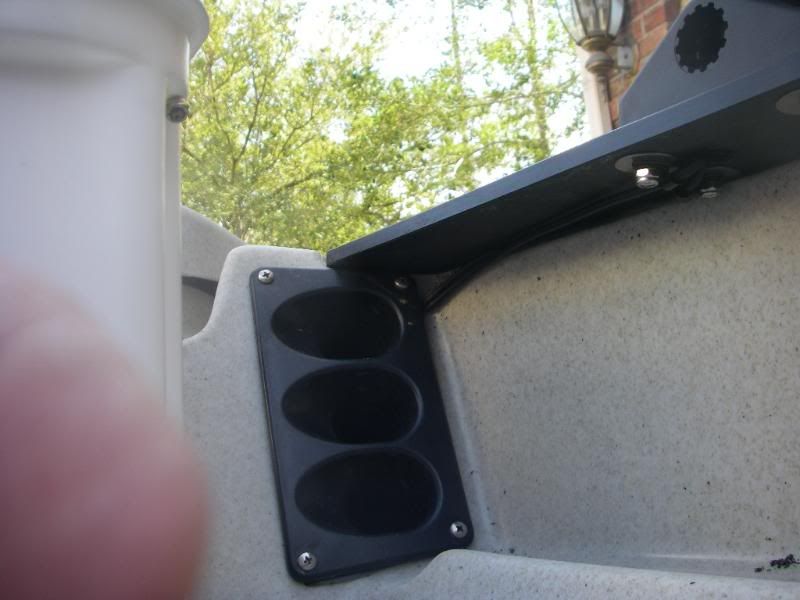 Then up through the mounting board to the unit.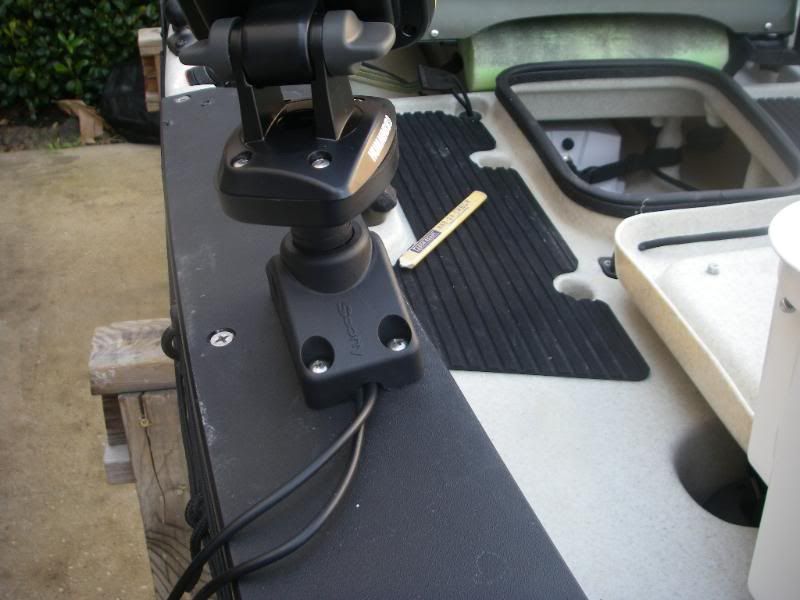 Thus I got the fish finder on one side and the gps on the other side.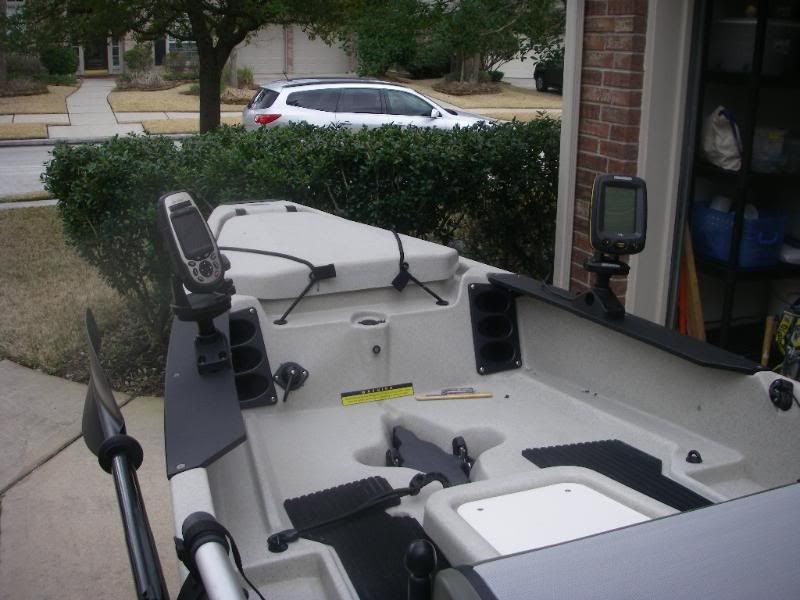 Now I am putting her on the water for a shake out tomorrow.