Last Thursday I got my new eVolve for my Pro Anger and was anxious to try it out. The weather helped me out as there was a 6 hour window of good weather on Sunday. So I headed for the beach and when I got there Sunday am. here is what a found, "ice cream" conditions!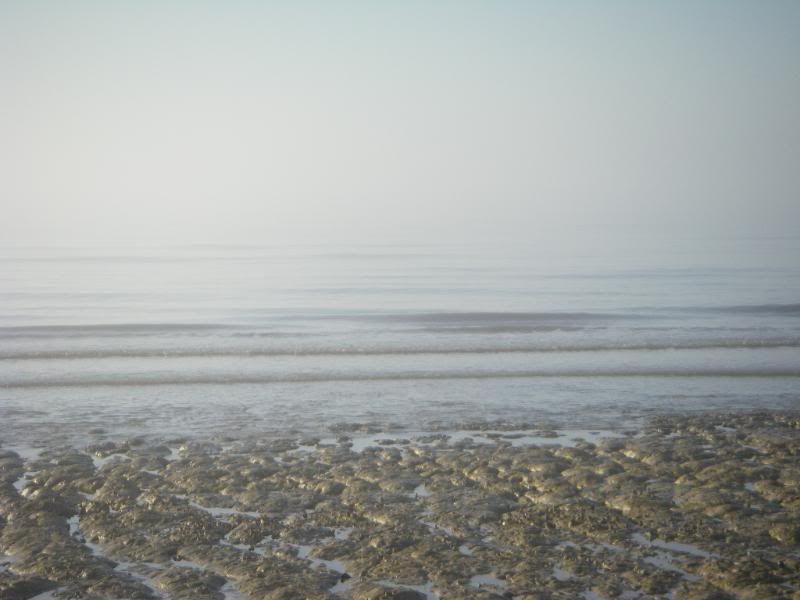 I soon launched and paddled out to 5 feet of water and placed the eVolve unit in the mirage drive receptacle.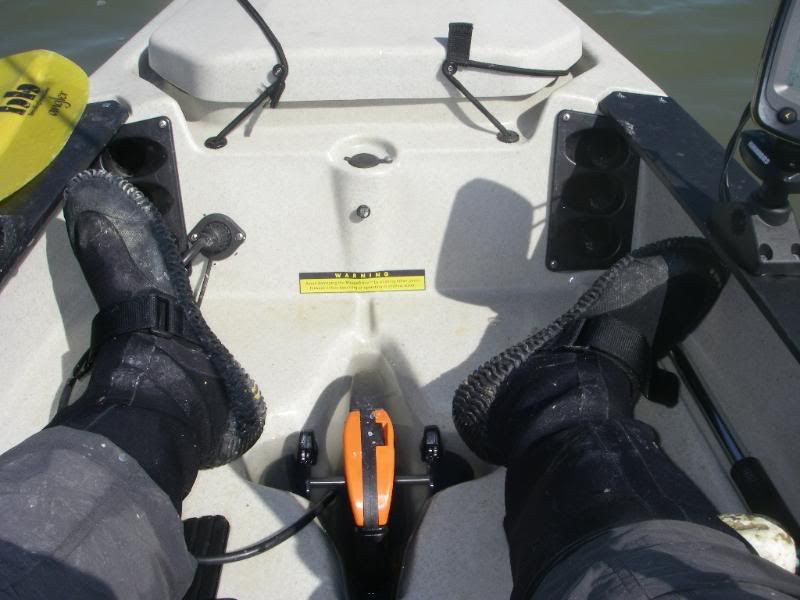 I placed the orange magnetic key on the remote throttle and gave it the juice.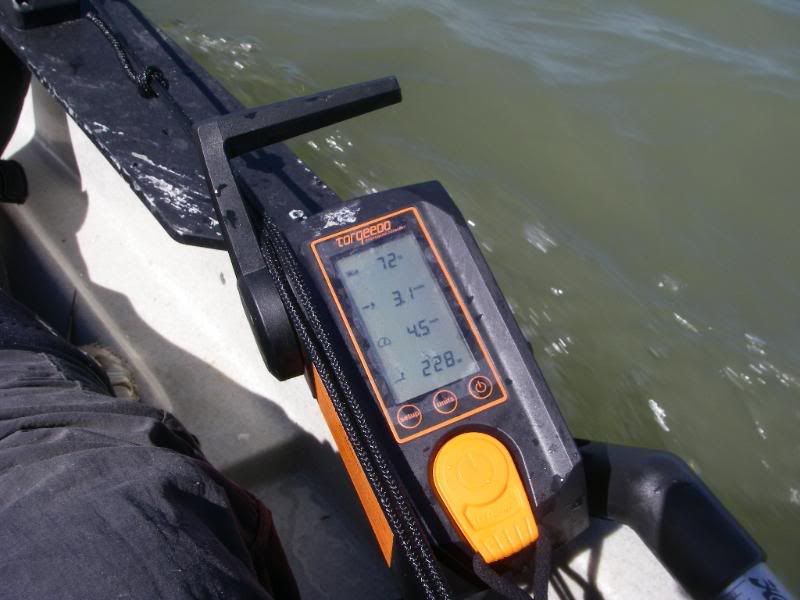 Very quickly I was humming along as I took the yak offshore.
I never got more than about 1/2 -3/4 mile off shore for the day as I was fishing.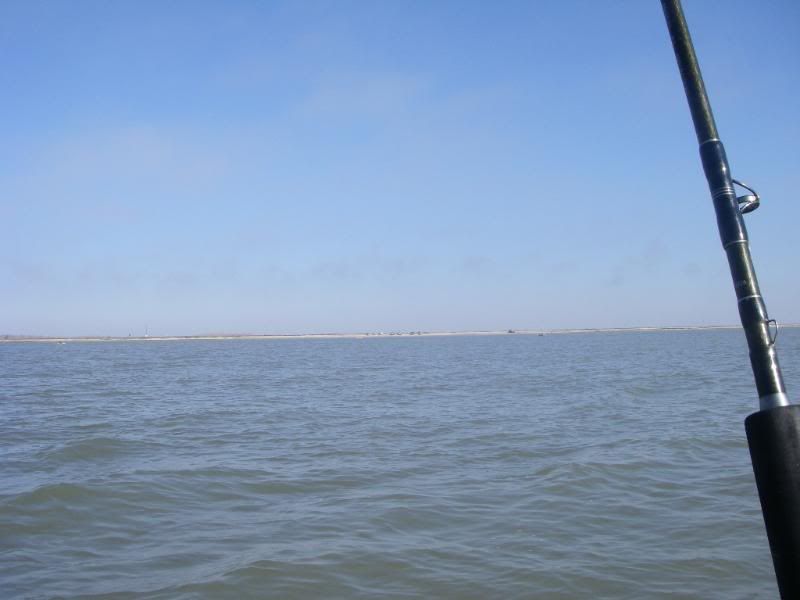 About 1:00 pm the wind comes up a little and I decide to motor in. As you can see from the remote throttle I still had 72% of my power left which at my current speed of 4.8 miles an hour left me 3.2 miles of power (at that speed, the range goes up as you scale back the speed). I was using 225 watts of power, for whatever that is worth.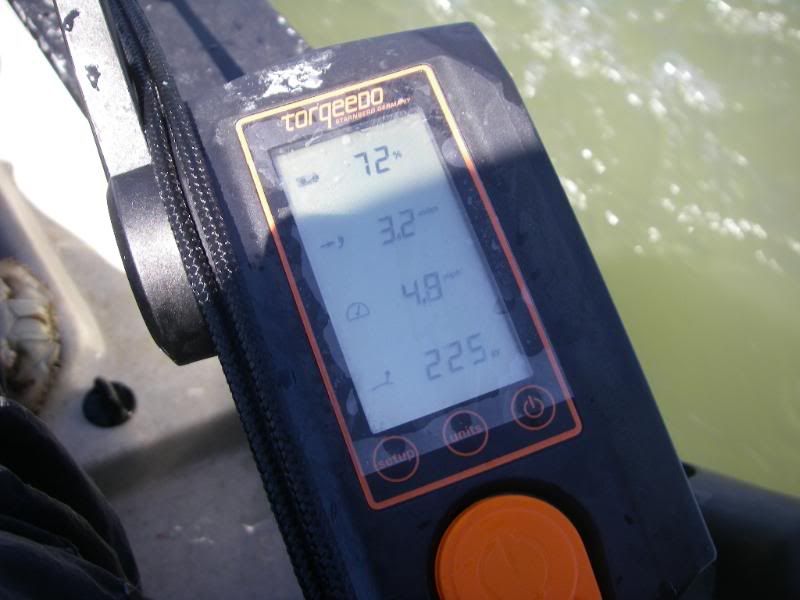 With the eVolve in place I had lots of room, for me and some of my fish!!!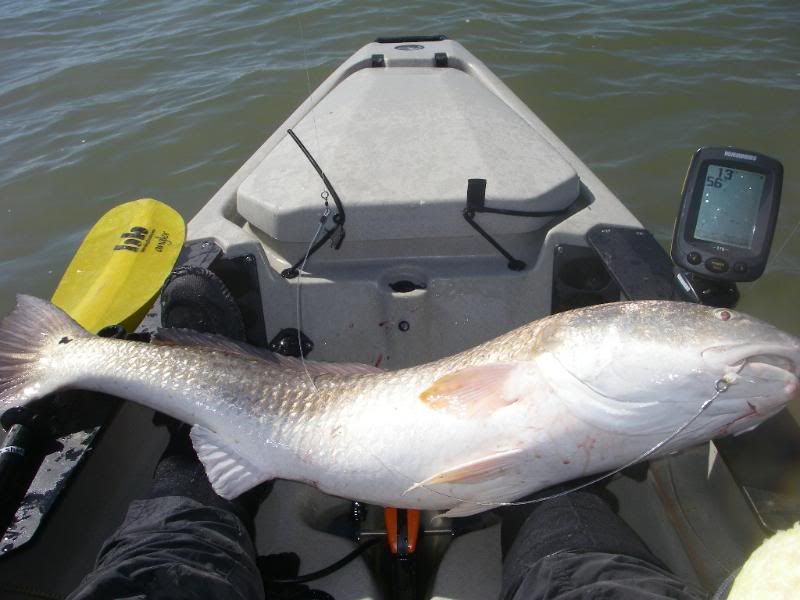 My initial impressions of the eVolve:
Very compact and integrated system with my PA.
Motor noise was much more than I expected from an electric motor.
The response time from moving the power handle until the motor starts, about 2 seconds.
The fastest I got it on this trip was 5.8 mph.
Going over 3-4 mph into even the smallest waves causes water to come up over the front hatch.

As revolutionary as the mirage drive was to kayak paddling, I think the eVolve may be just as revolutionary to the Hobie peddle system. While very pleasurable, it just didn't seem like kayaking, to me.