Yesterday I drove to the High Island beach to fish offshore for bull reds. I fish this place so much, it feels like home to me. When we got there, we found pristine conditions with a North wind laying down the surf, but causing quite a chill.
Most of the guys launched before me as I have a ton of stuff to load in the Pro Anger. But I got it all loaded and paddled out to 6' of water and dropped the eVolve into the mirage drive well and away I went. Man oh man is that motoring nice.
I got anchored up and soon caught my first bull red..........he was a real fighter.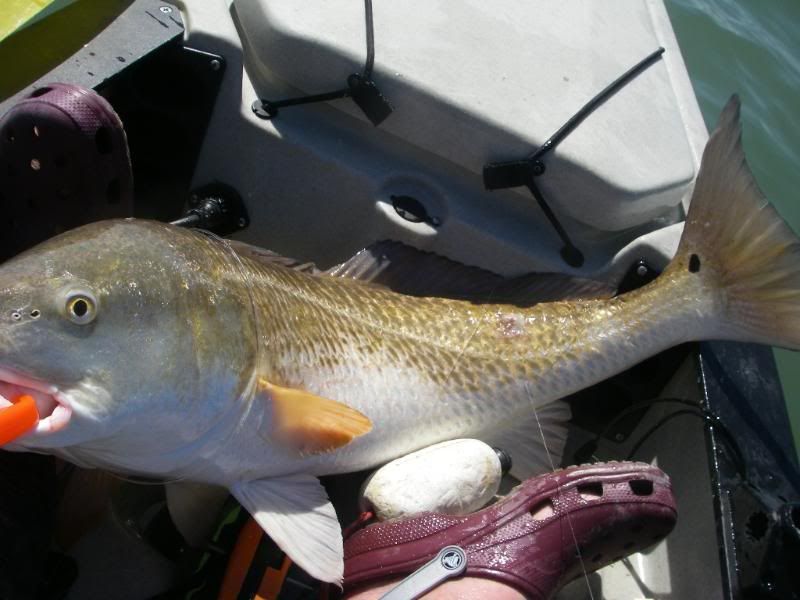 It was not a fantastic day but a steady day of catching fish. This was number 2 and he had swallowed the hook.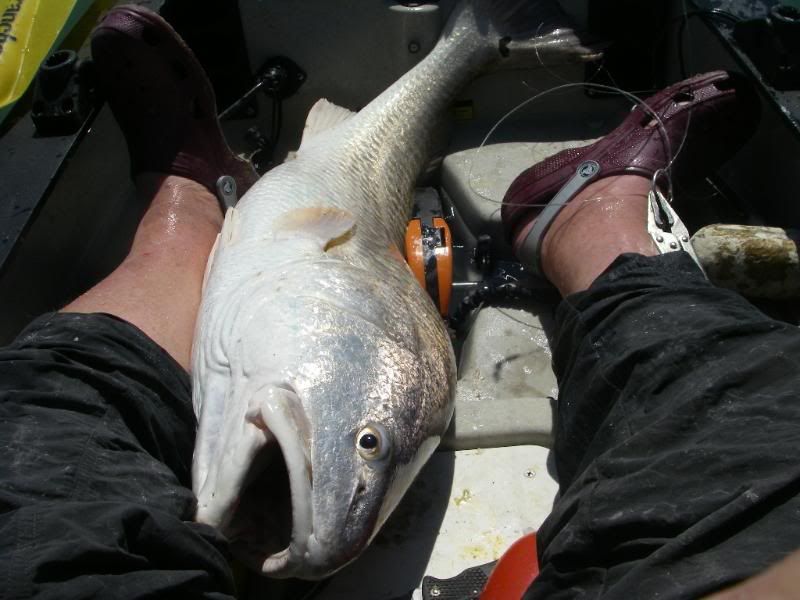 I used my long vice gripes on him and out came the hook, with minimal damage.
What is nice is with the eVolve I can motor over to take pictures of other's catches or have my catches photographed. No problem going from one place to another in short order. Here I am motoring along.
Here is a Black Drum (we call them "Big Uglies") that I caught. Can you understand why we call them that.........this one even has a hickey on his lip.........only an ugly mother could love that face!!!
My last fish of the day was golden in color...........I love catching those pretty colored fish.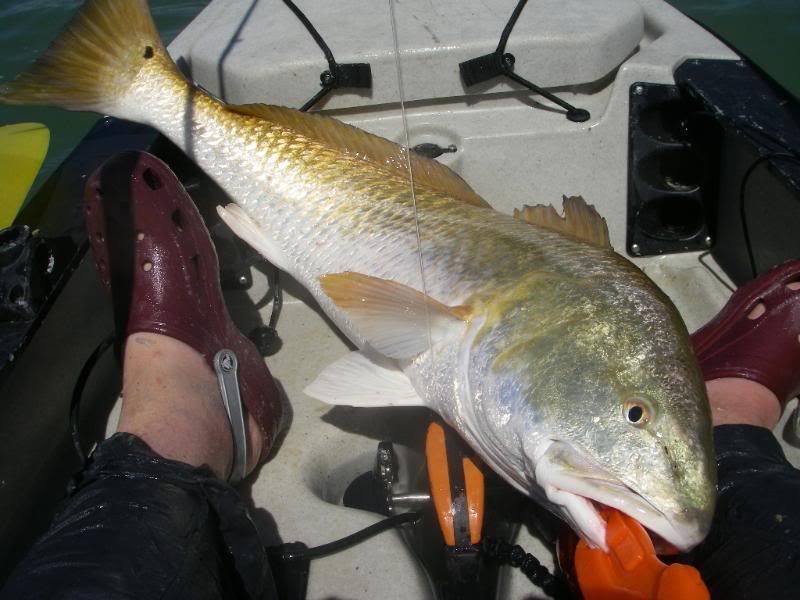 Because I knew I wasn't going over 500 yard off the beach, I didn't even carry my mirage drive, as a back up. I can paddle the PA that far. I had fashioned a wooden paint stirrer to replace an aluminum alignment rod, that had come lose on me and I went to align the prop and the wooden stick had swollen in the minimal water I got in the yak and wouldn't work.
I was able to hit the remote throttle several times and finally get the prop aligned to remove. I was luck, that time............but Hobie is mailing me replacement and I should have them next week.
It wasn't a outstanding day fishing (6 bull reds and 1 big ugly for me) but it sure beat sitting at home!!!