Well the weather turned good for a day and a few of us jumped on the opportunity to fish for bull red in the Gulf of Mexico. We met at the High Island area and were greeted with an extremely low tide but a slick surf and water.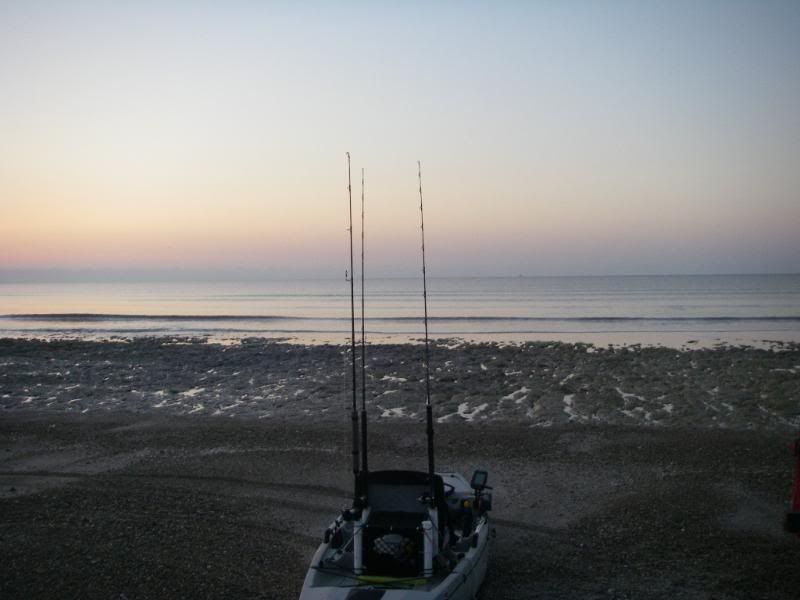 We were on the water by 8:00 am and very quickly started catching fish. Here is my first bull red for the day!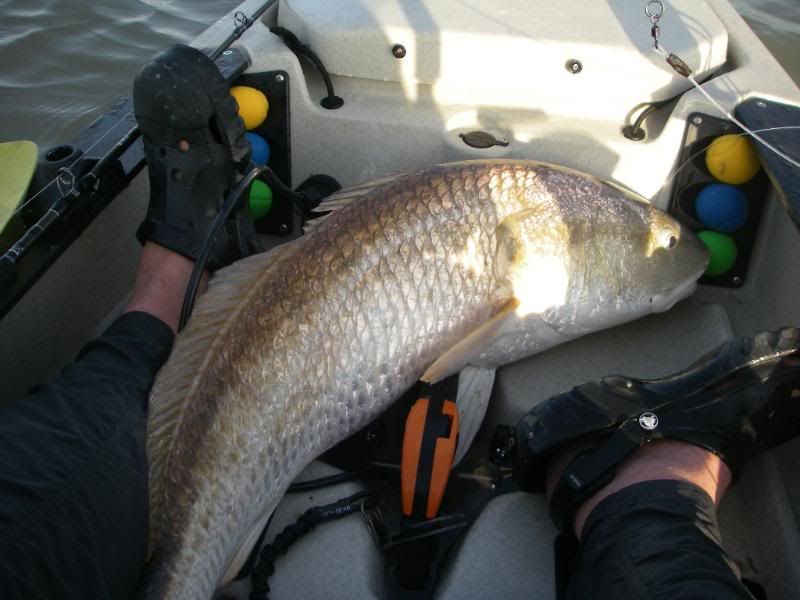 There were three kayak fishermen and we were about 3-400 yds off the beach. Here is number two for me. He swallowed the hook and gave me a nasty bleeding bite on my finger when I got the hook out.
This is Jonsey, one of my fishing buddies, with a double he caught!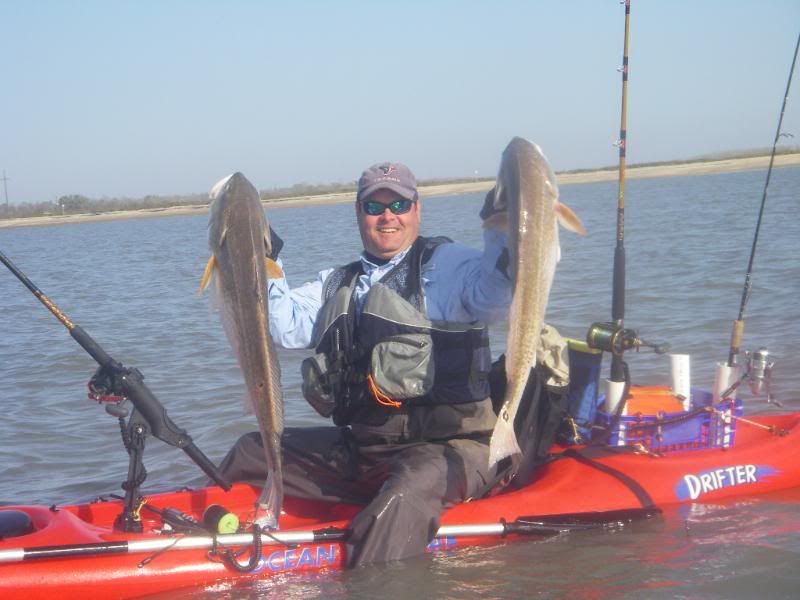 This is me zipping around with my PA and eVolve.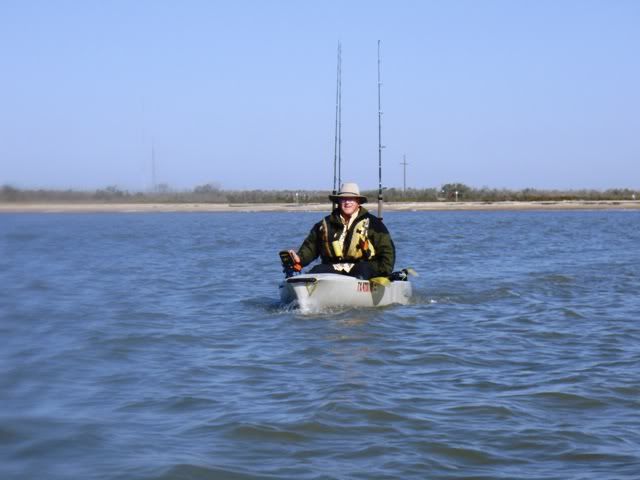 I caught a double, myself!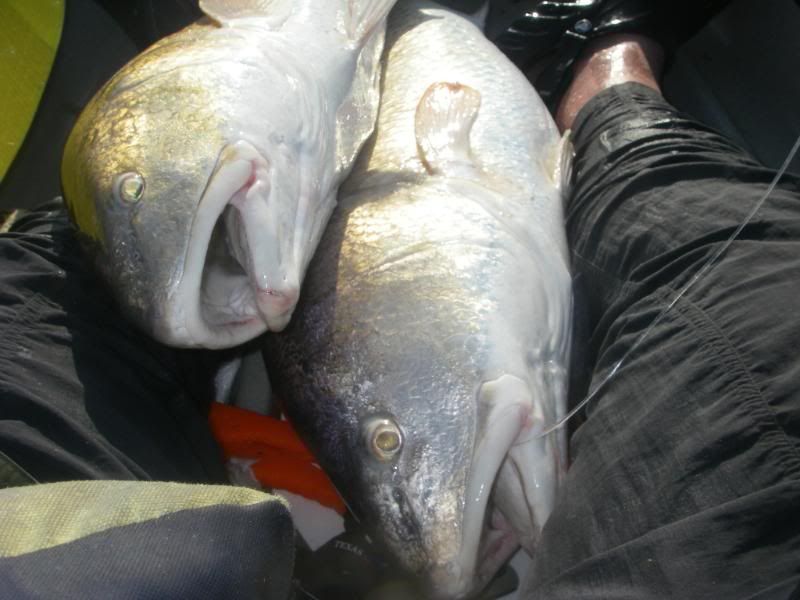 This is Kent letting a big bull red drag him around the Gulf............we call this "a Texas Sleigh Ride"!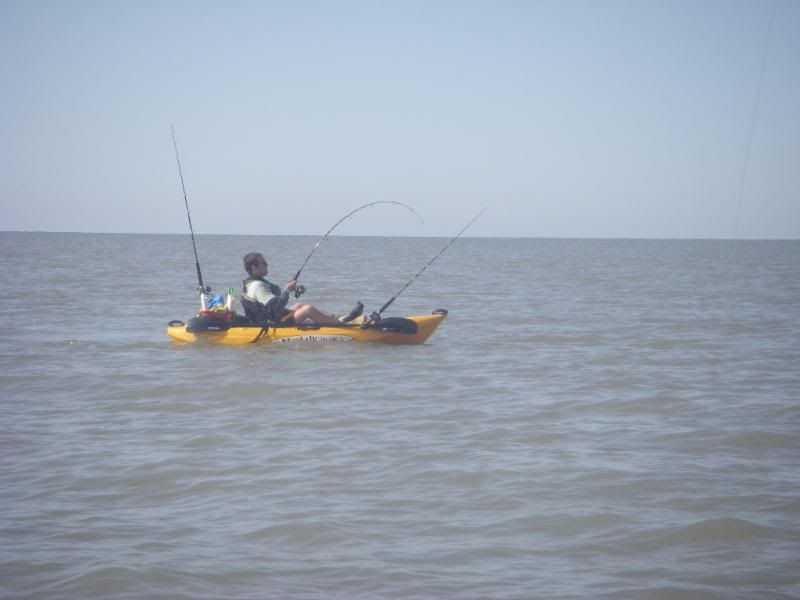 Another bull red caught in the Pro Angler:
We were off the water by 12:45 and we had caught 27 bull reds...........all released to fight another day.
It was a great day on the water and a good trip!