So the weather gods promised good weather and they just lied a little, when I got to the High Island area of the Texas Gulf Coast I found the wind and waves a little more than the gods promised: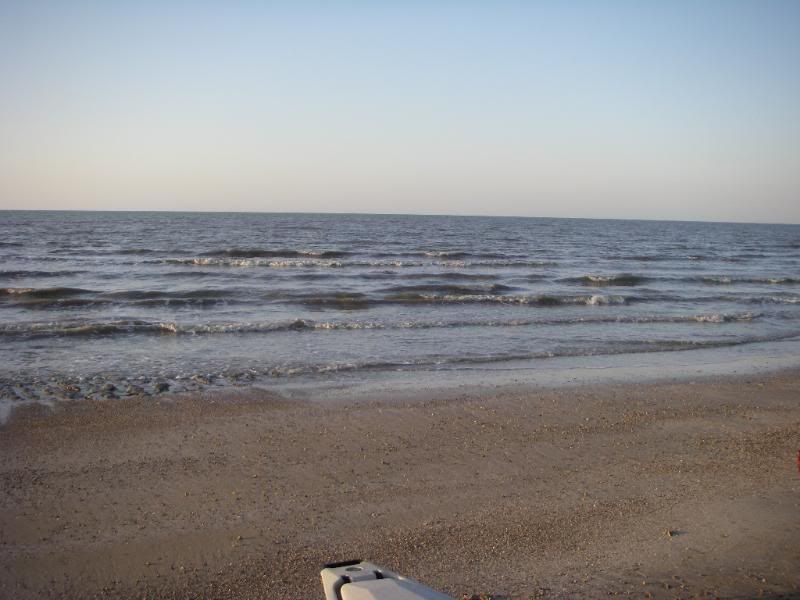 We launched an went out to 11' of water and weren't anchored and fishing for more than 5 minutes and my buddy in his Revolution was hooked up with a big fish: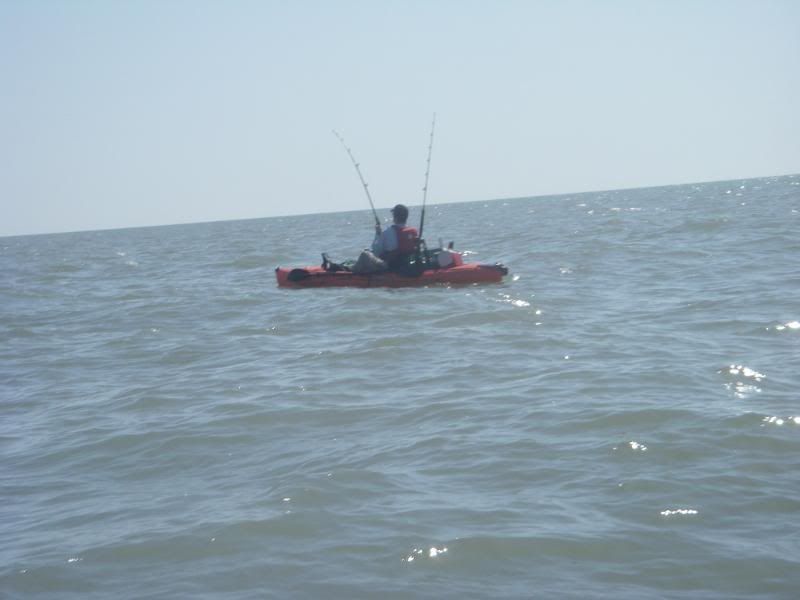 He starts the day off with a nice bull red fish!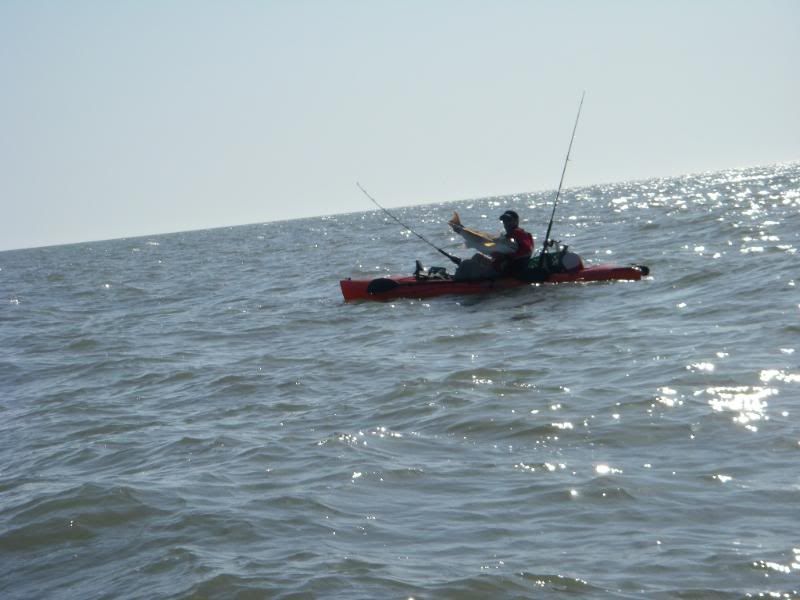 Then he promptly catches another one, all the while I am just sitting there watching. But soon, my reel starts clicking and I catch my first bull red for the day>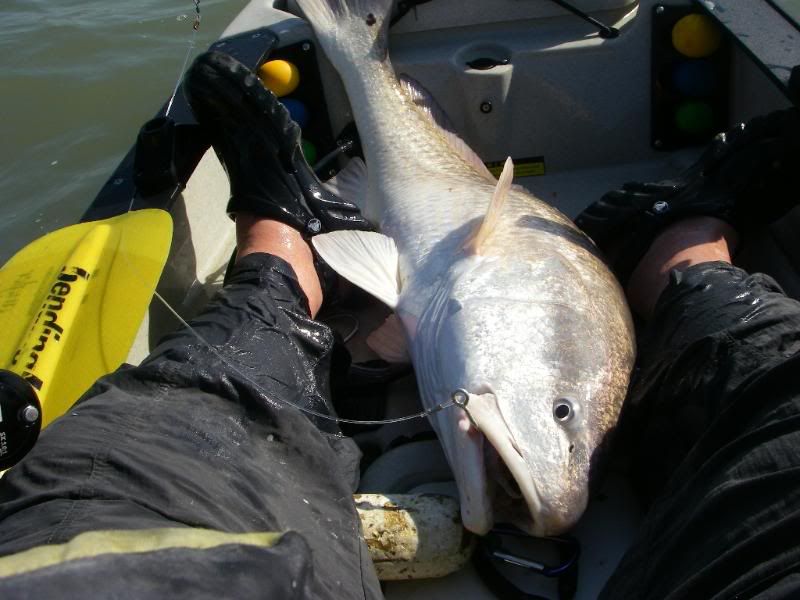 We are fishing with cut mullet and crab........and soon the big uglies (black drum) start hitting the crabs. Here I am hooked up on a big ugly!
Ta da!!!
We start catching big uglies, alternatively and let me tell you they are nasty, slimy fish!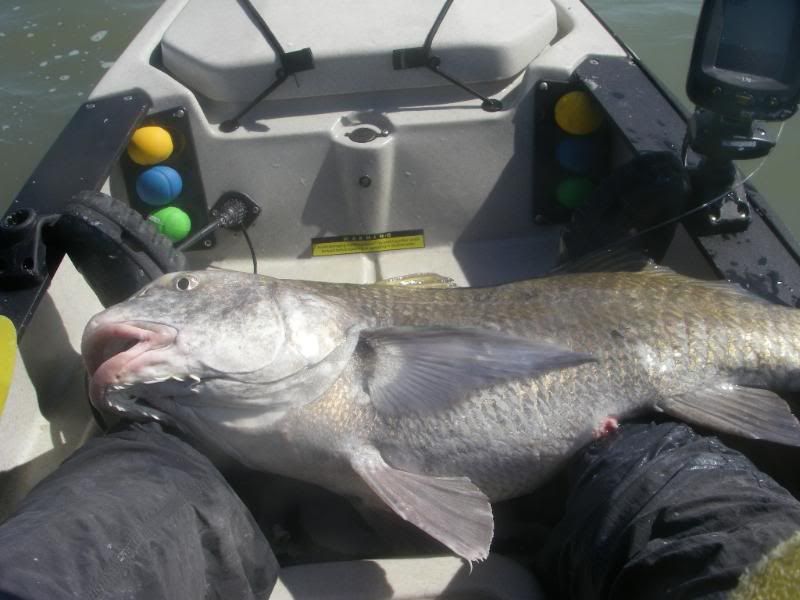 They are bottom/scent feeders and these whiskers on the bottom of their mouths are called Barbels and it is the sensors they find food with!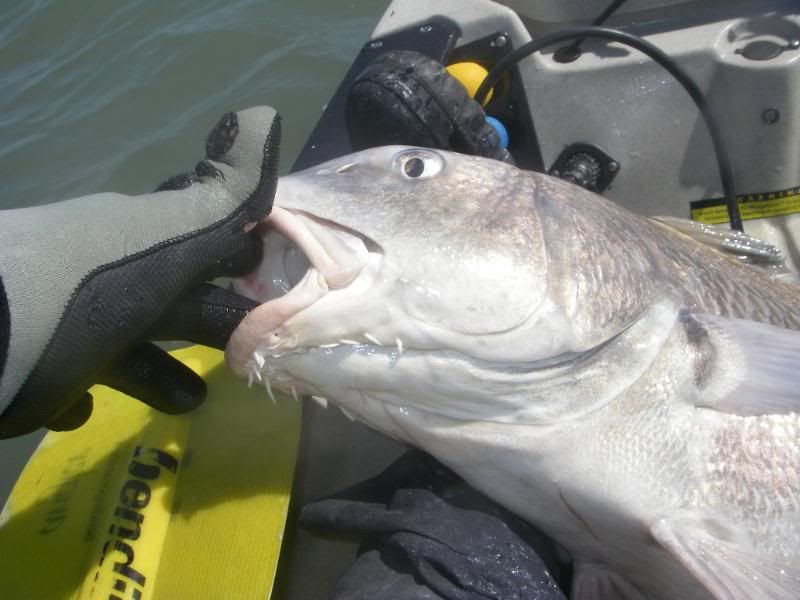 But they do slime a boat and everything they touch.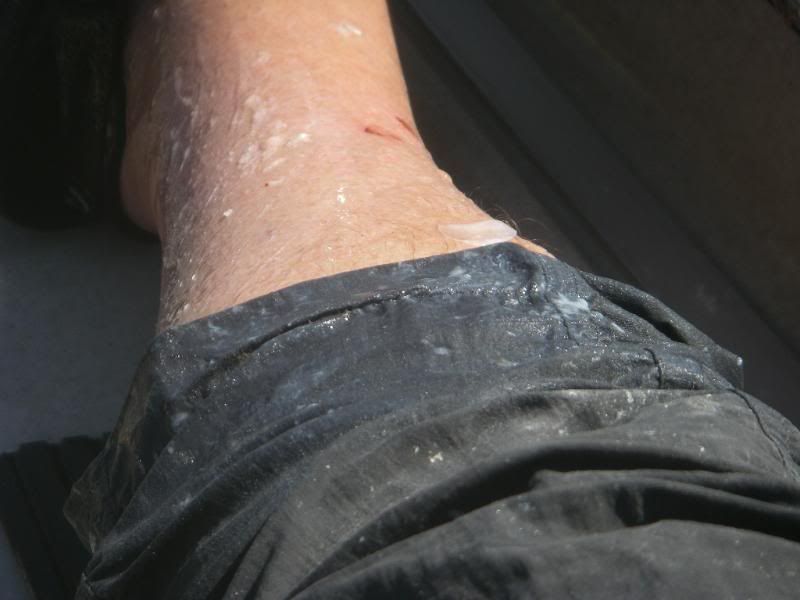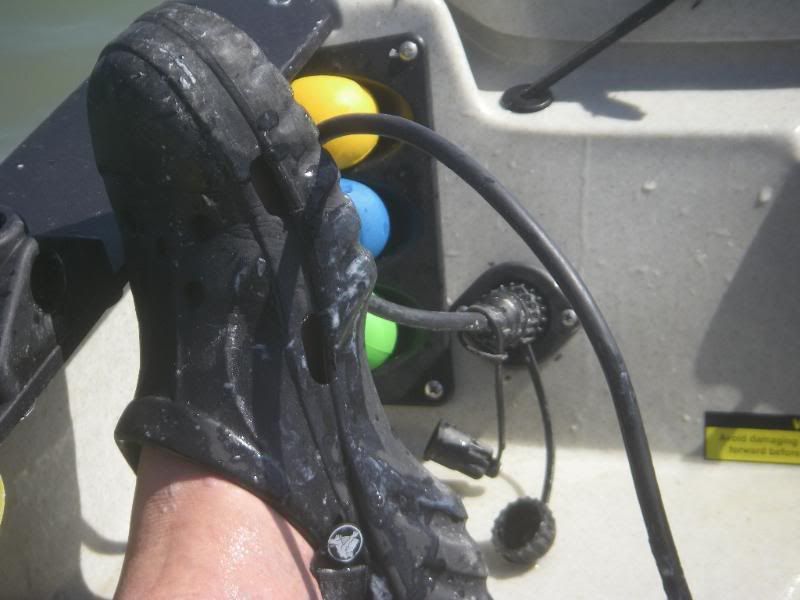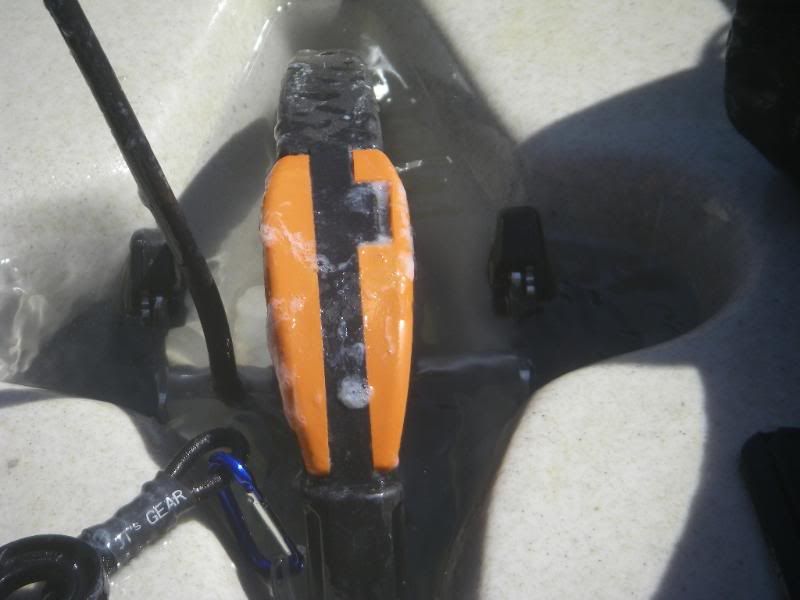 Occasionally we would catch a bull red in the mix, too.
Finally it just got too choppy and windy to be much fun so I hit the beach.......my buddy stayed out fishing for another 30 minutes (you can barely see him in the top center of this pic)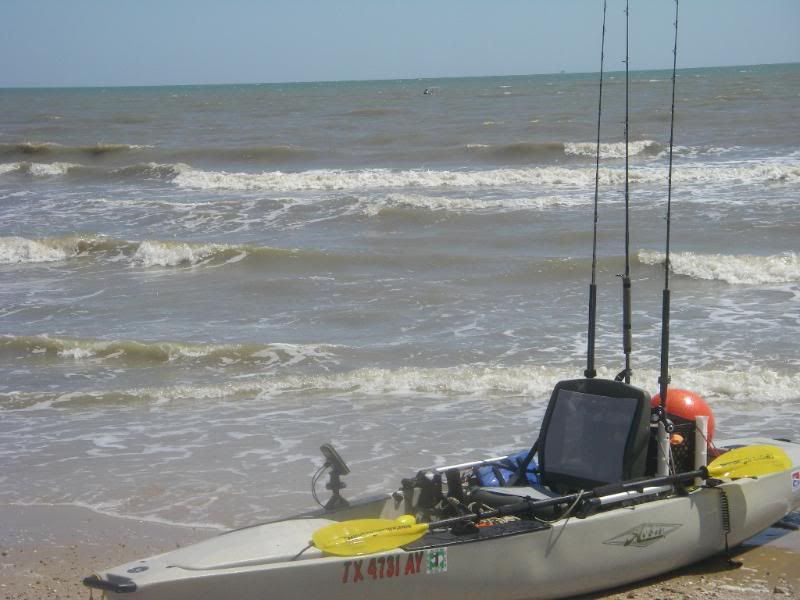 The wind had my flag standing straight out!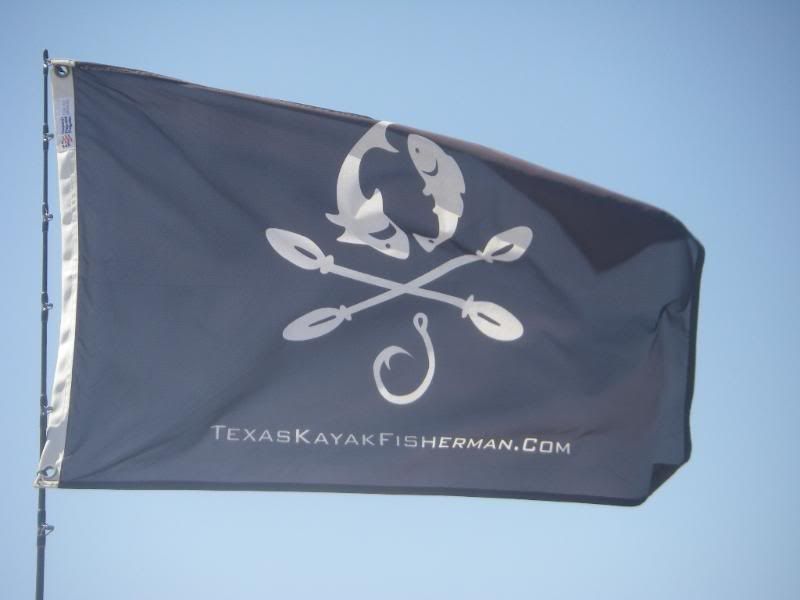 We finally called it a day and had caught 17 fish between us, about half big ugles and half bull reds. It was a decent trip.
This is what the water looked like as we headed home at 3:30 pm!