coyote5 wrote:
I just purchased a 2010 demo pro angler, and it's really nice. I do need help with the steering though. In my excitement I didn't pay attention when the sales clerk took the seat out for transportation. I appears the seat sits directly on the steering cable, is that correct and does that cause any problems? The other issue I have is that when the control mechanism is firmly set in place that the amount of rudder movement (right/left) is greater for one direction, ie moving the control towards the bow there is more rudder movement than when moving it towards the stern, the seat limits movement. What needs to be done to adjust this to make the turning radius the same for both sides? thanks.
Coyote5 The steering cover runs along the outside of the seat, between the deck.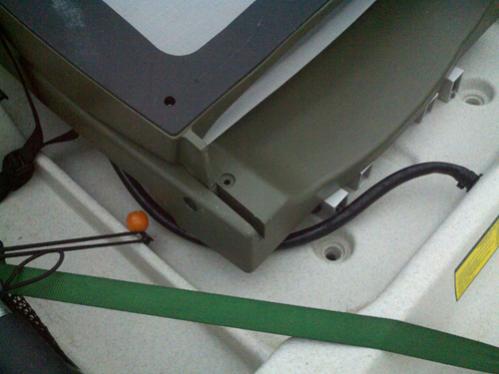 Pull the back cover off over the rudder. The steering cables are attached to the hub. Make sure the rudder is straight and adjust the cable sides. There is a small knob on the bottom of the steering contol. This adjusts the amount of tension in the steering lines. You may need to play with this as well to get the tension correct. Do not tighten the lines with the tension control knob loosened up all the way. The steering line will tighten up as they get wet. You want to adjust the tension of the lines on the water. If you have it setup to tight the steering will get tighter and harder to control.
Have fun with your PA!