Sunday the 26th, got to the High Island area(on the Texas Gulf Coast) about 9:00 am and about 10 kayakers were already on the water. I launched about 10 am and as I got past the breakers, there was tons of bait fish in the muddy water. I anchor up and fish this area for about 45 minutes without nary a bite...........not even a gafftop!
I paddle out to where most others were fishing and Cliftonio says he already had 7 bull reds boated. This seems like a good place to anchor up and I do. I only get one bull red at this spot.
I catch a couple of slimers (gafftops) and I decide to move to deeper water............a good move. Just as I am about to move a kayaker comes along and wants a pic of his first double bull red catch.
At my new spot, I started catching fish.
The slimers were there, too..............so I started fishing with big baits............wow, that brought big fish.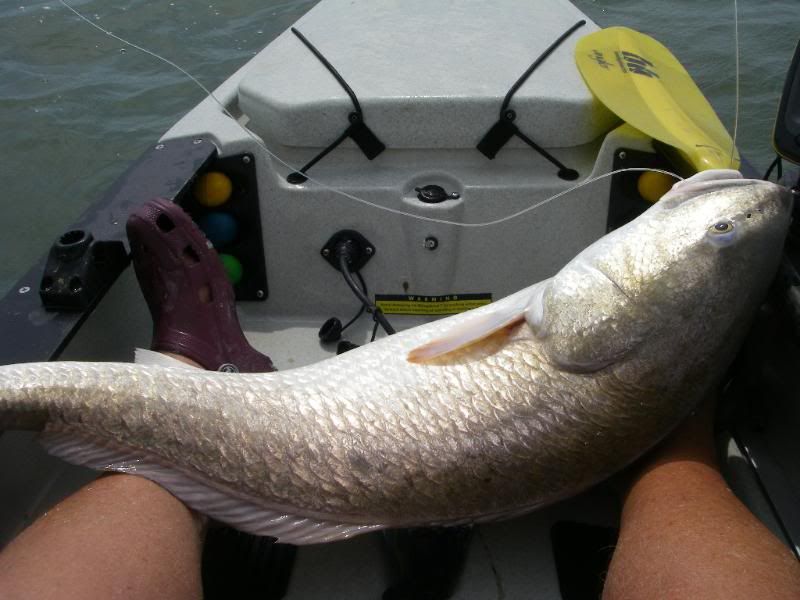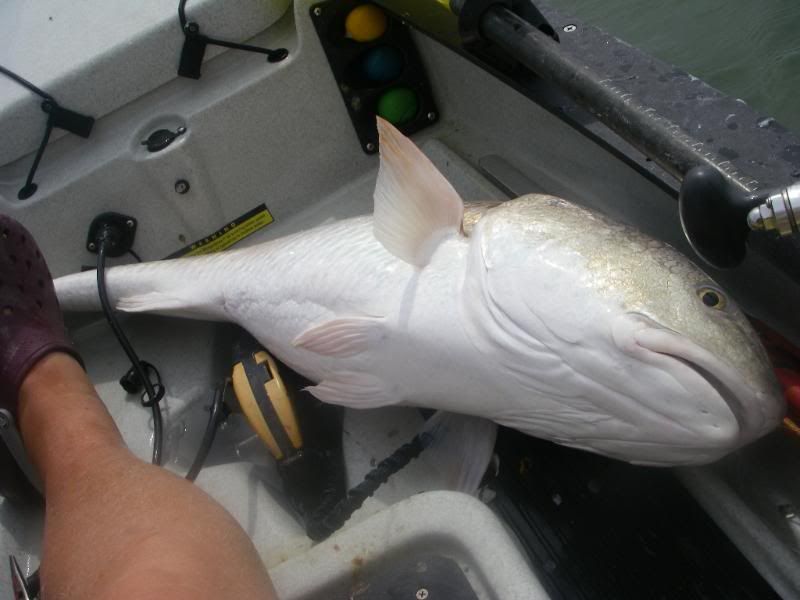 I caught some of the biggest bull red of the season, for me.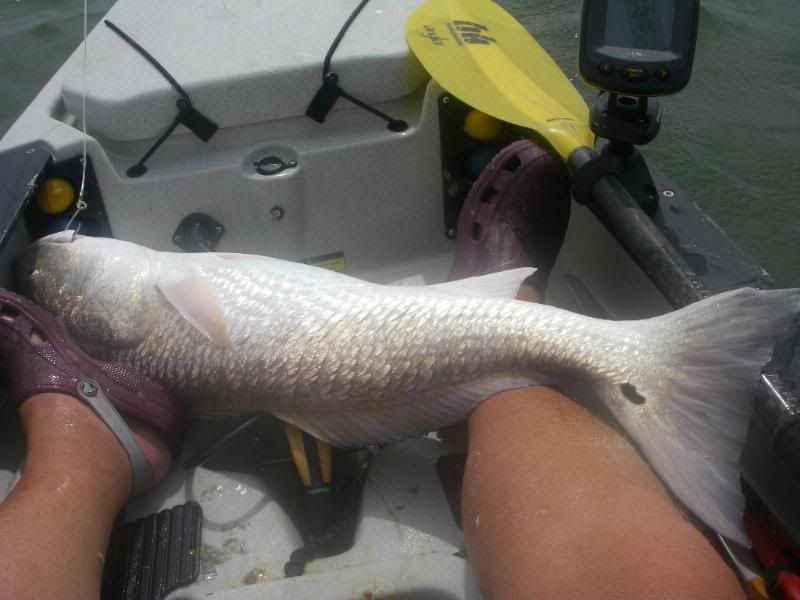 Well, they all weren't big!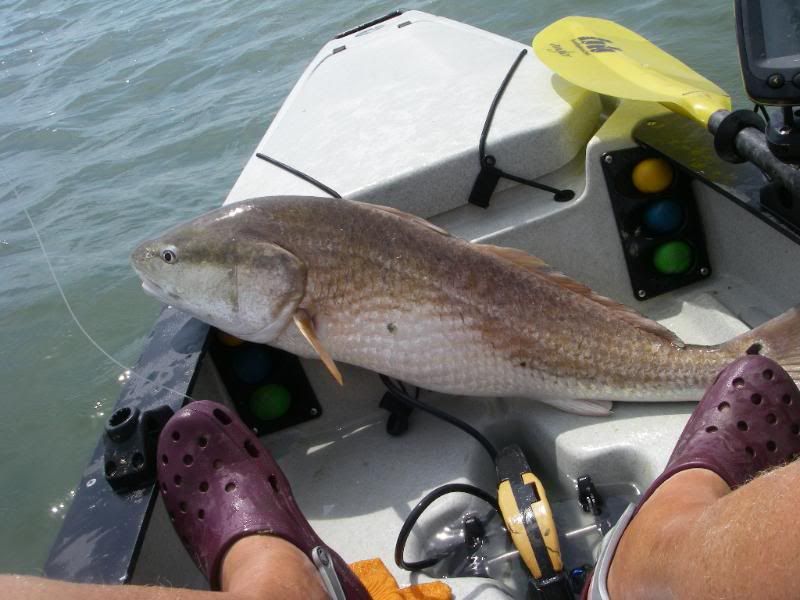 Jonesy shows up late and I tell him to potlick me and he does and immediately starts catching fish.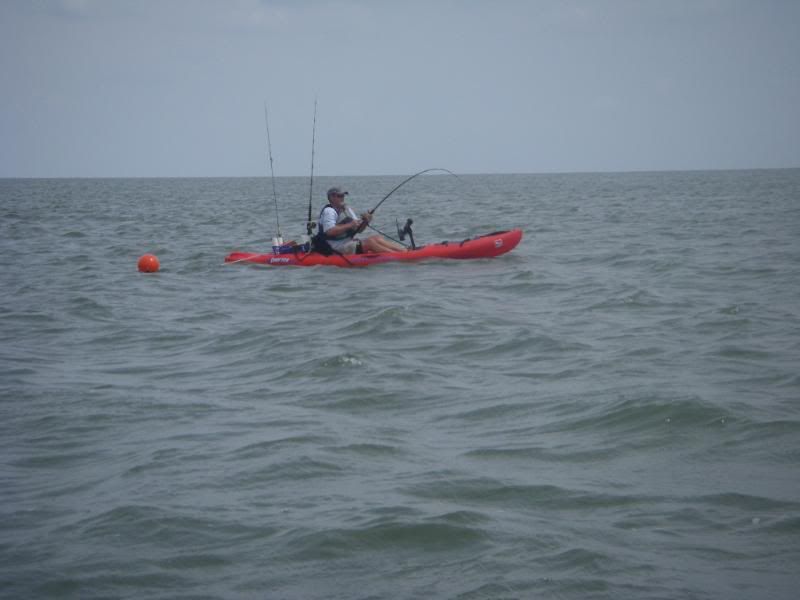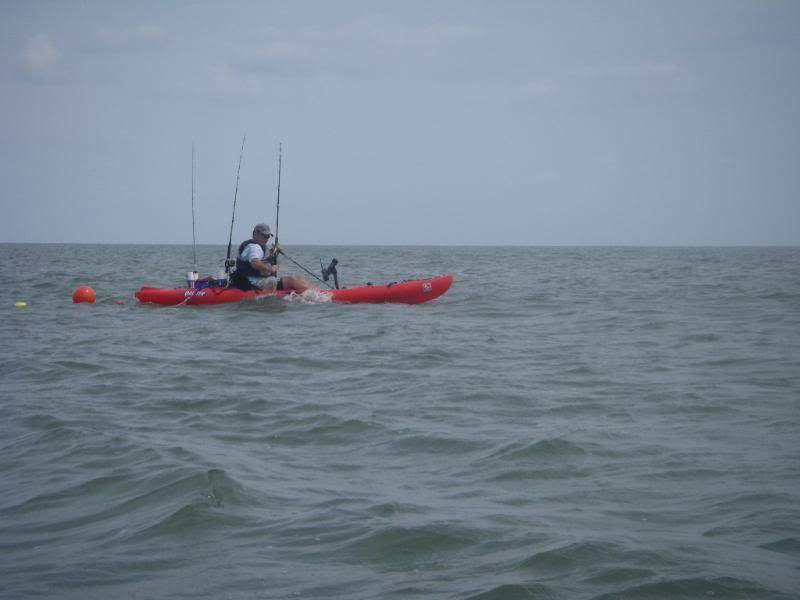 The bull red bite was very timid and I had about 3 fish swallow the hook.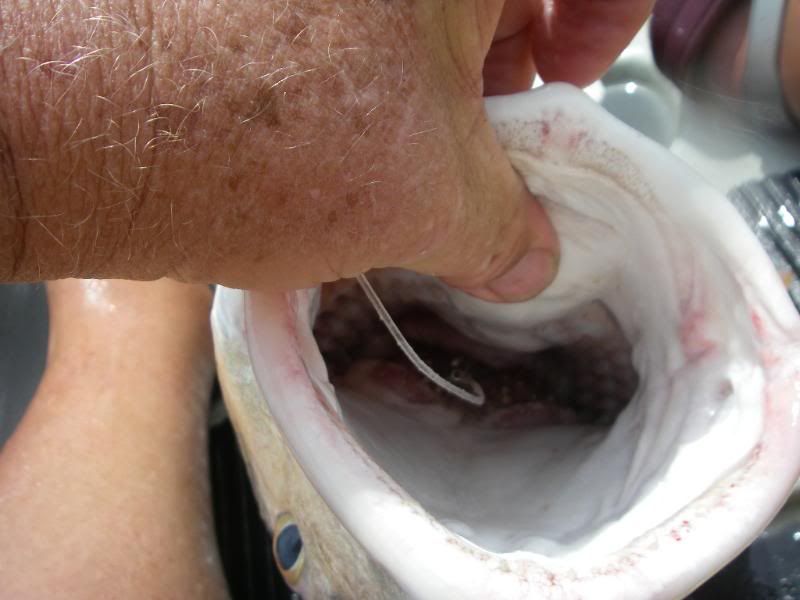 I had two of these.....................doubles!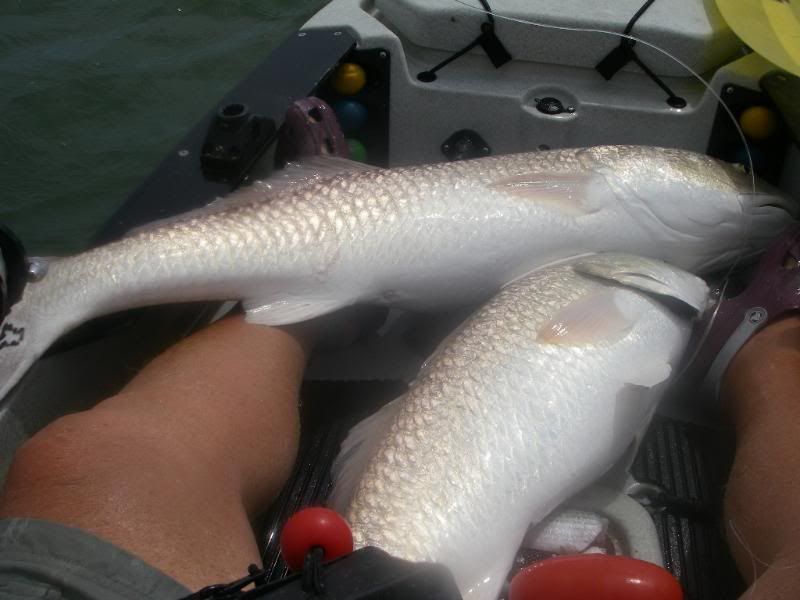 All told I had somewhere between 12-15 bull reds caught with most of them coming after 12:00 pm. We had a brisk North wind but no big waves. The barometer was 29.78.
Finally I ran out of bait and decided to go in. As I made the rounds telling most that I was going in, I happened by SaltyKat as he was bringing in a bull red.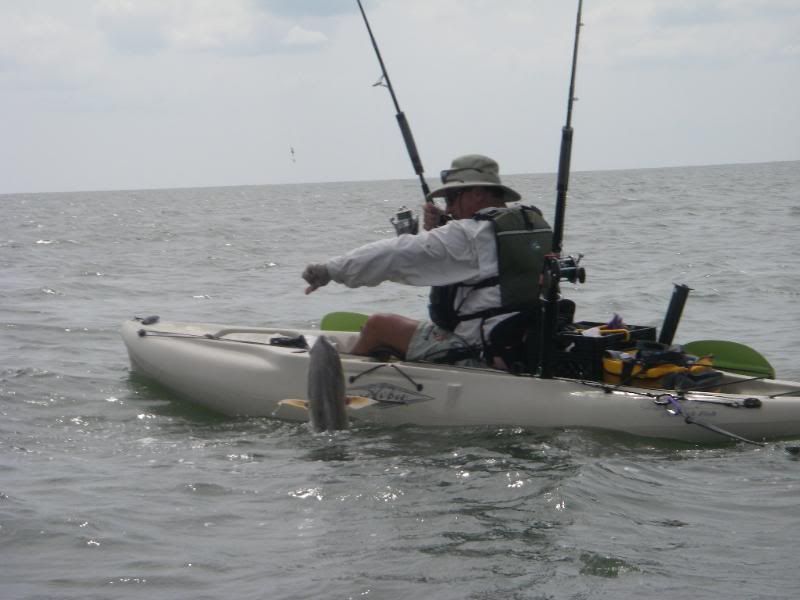 Ta Da!!!!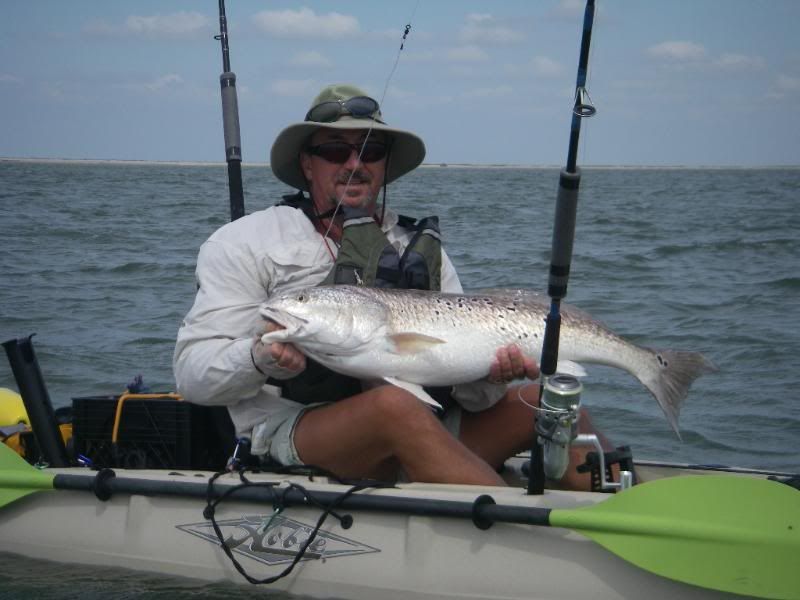 It was a good day to be on the water and I believe everyone caught enough fish to feel the trip was worth it.