When I got to the High Island Gulf Coast area Wednesday at noon, here it what greeted me.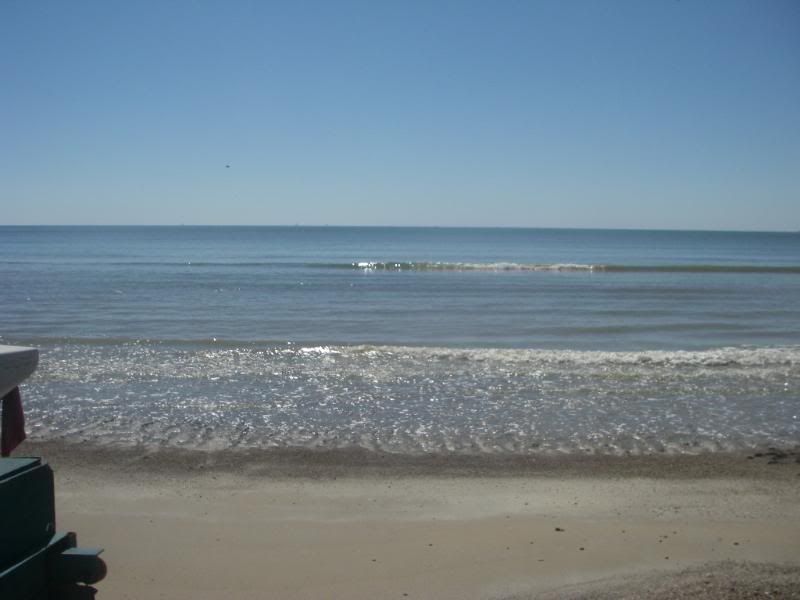 There was already about 5 kayakers on the beach and some were telling of already catching bull reds and jack on artificial's. We all launched and most of the group paddled out to about 10 ft. but all they got was gafftops.
So most of us went out to 13-14 feet and then we got nothing.............well most of us got nothing..............SaltyKat hooked two sharks and one almost took him to Cuba, I am told.
After about 30 minutes with no runs, I paddled in to the surf area and anchored up in 4 ft of water (that was the only place I had seen bait). Soon I was rewarded with a nice bull red.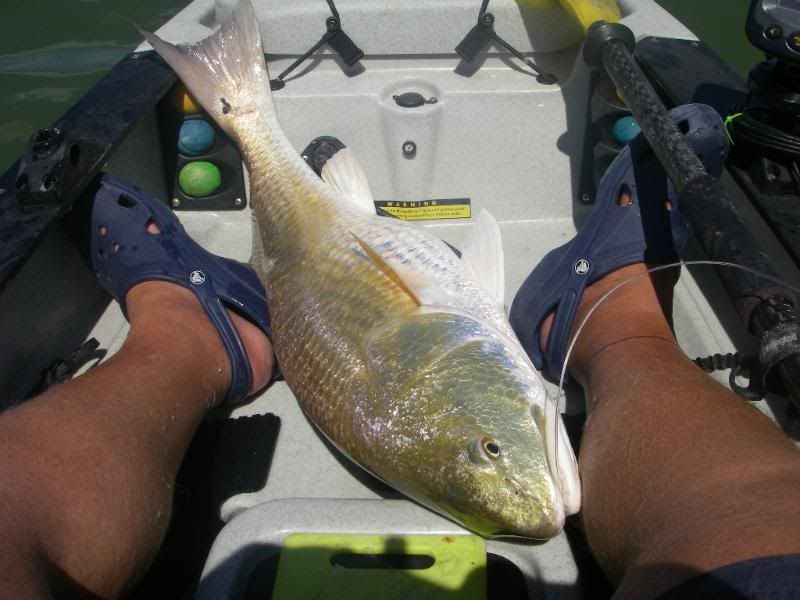 Originally there were only two of us in the shallow water and we were this close to the beach!!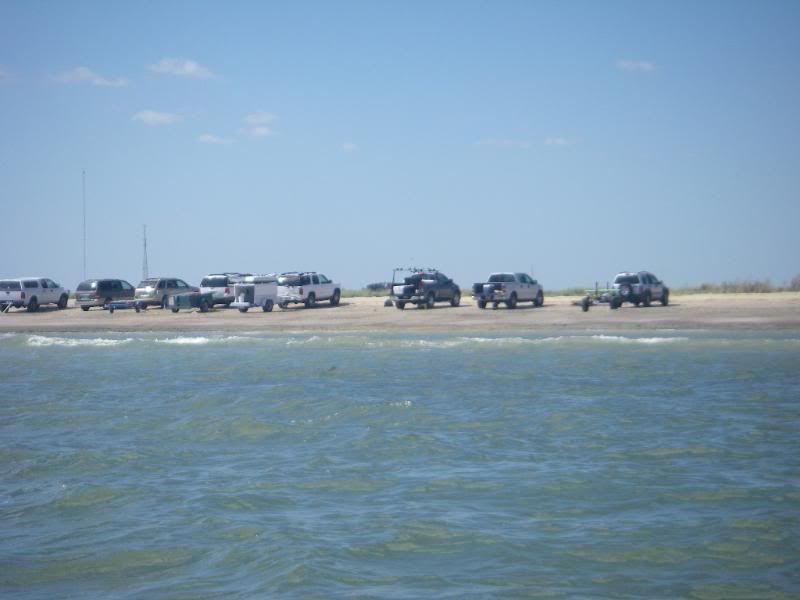 Soon we started catching fish!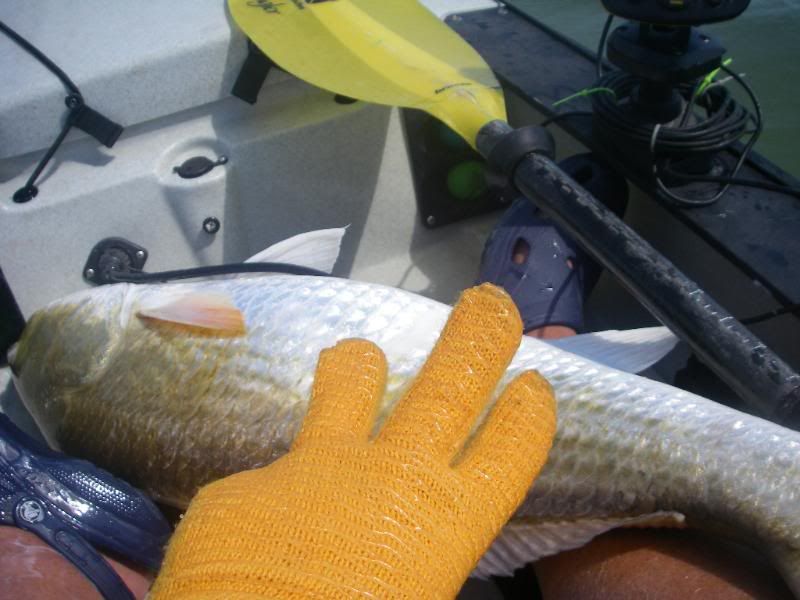 In time everyone but BTBRich and SaltyKat were in close to the beach fishing and all were catching some fish.
I was starting to have a good day!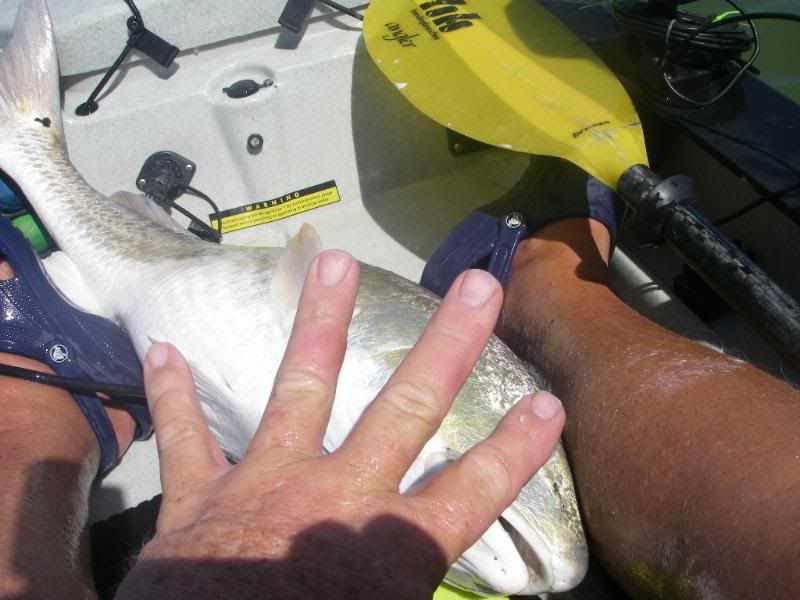 This was number 5 for me.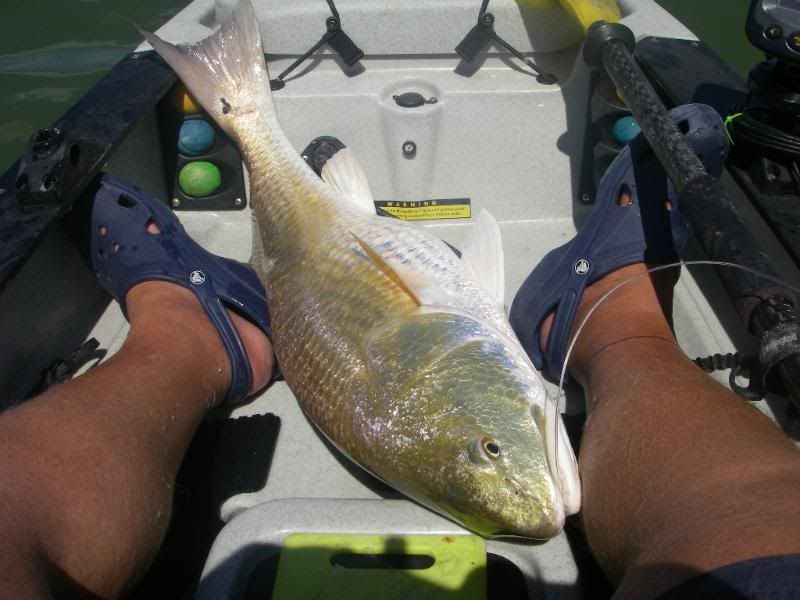 Then number 6!
Then it all stopped and the gafftops and small sharks moved in.
So I move out to 6-7 ft of water and started catching fish again.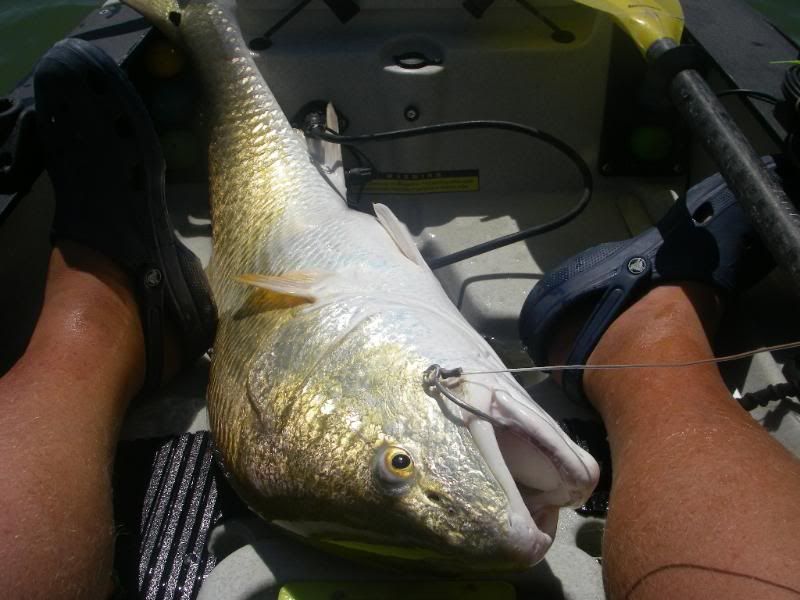 By this time BTBRich and SaltyKat had paddled in to join the group and I was close enough to BTBRich to get a few pics!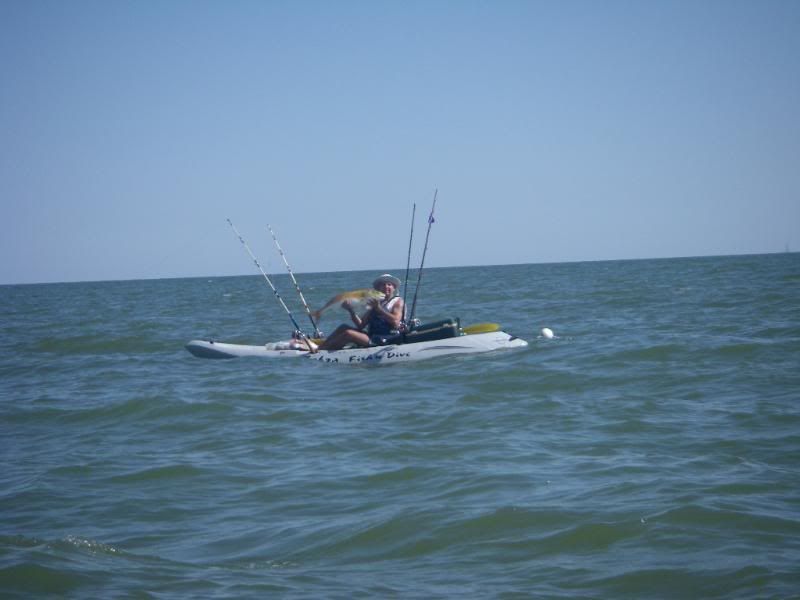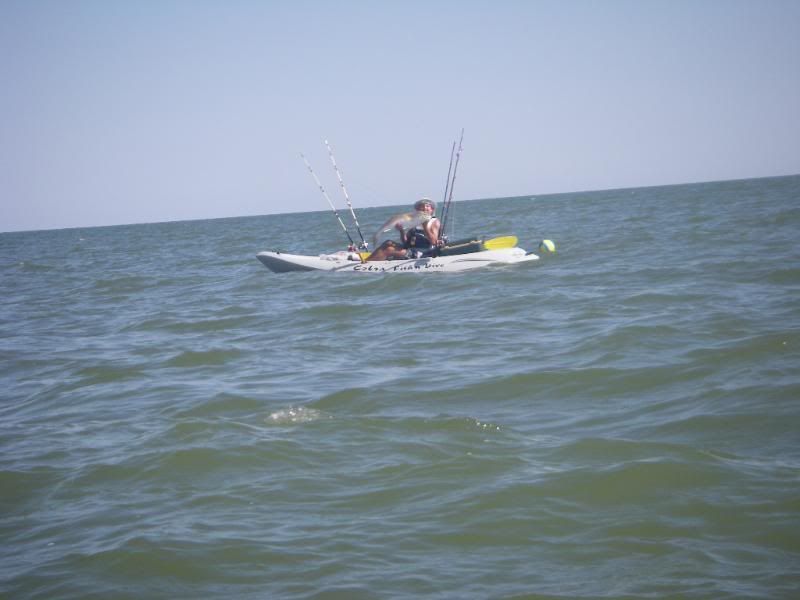 BtbRich was catching up fast!!!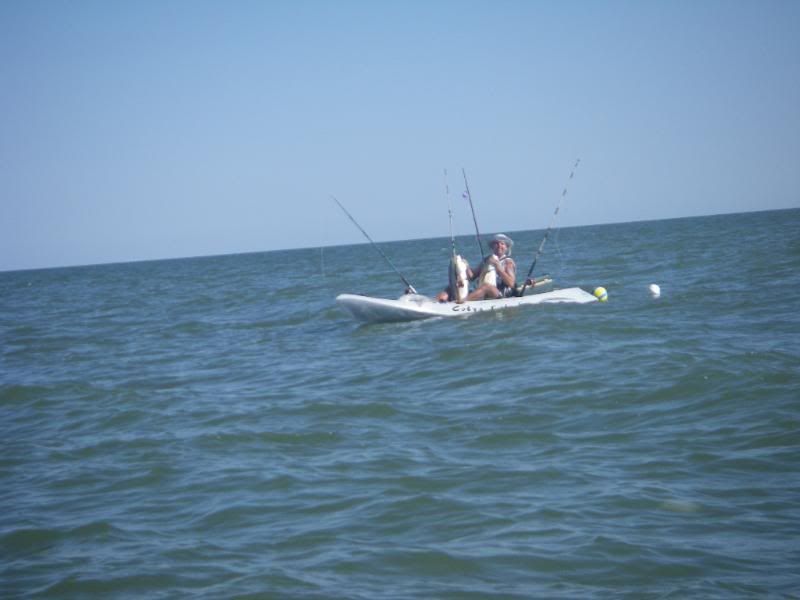 I caught 3 more fish to make it 11 bull reds for the day.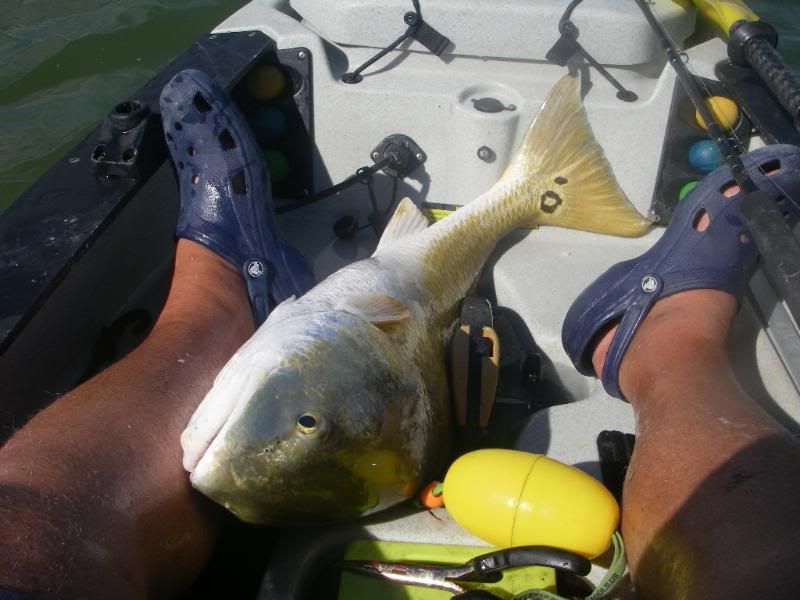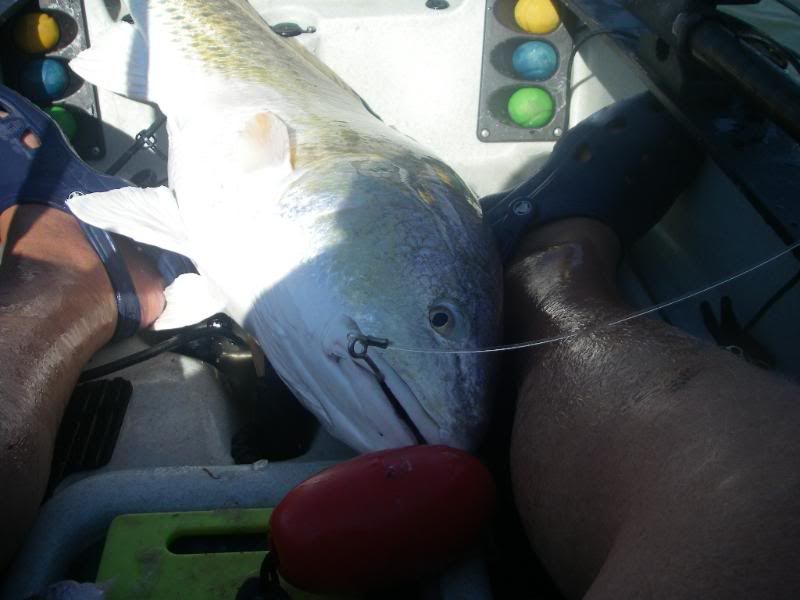 We all came in about 5-5:15 pm and load for the trip home.
It wasn't an outstanding day but just steady. There were 3 or more with 10 bull reds and I don't think many had less than 5-6.