Hi all:
I finished the trailer for my PA this week by making and mounting the cushions. See pics below. I figure I'm $500 into this project, total - way cheaper than a lot of other solutions. Feel free to contact me if you have questions.
Tight lines,
Bob
Finished trailer with PA onboard: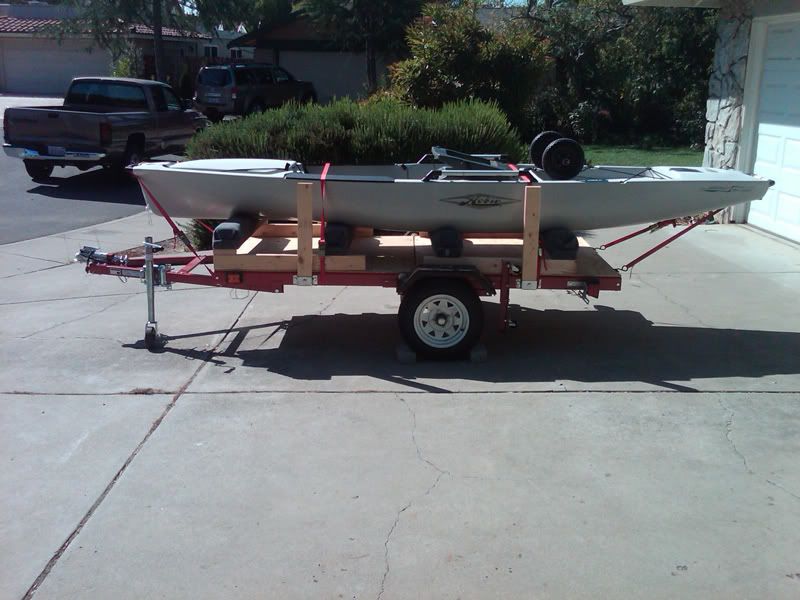 Conformance of cushion to hull (not a great pic, but conformance is really nice).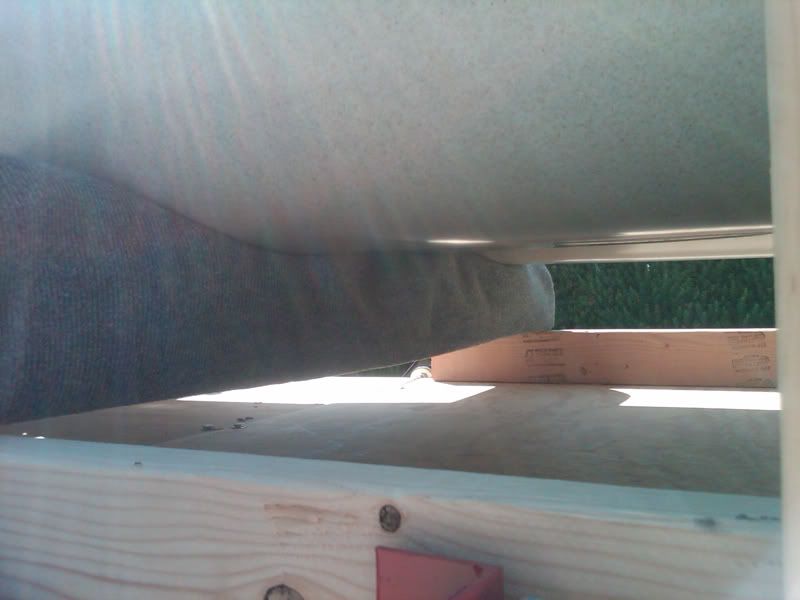 Finished trailer w/o kayak: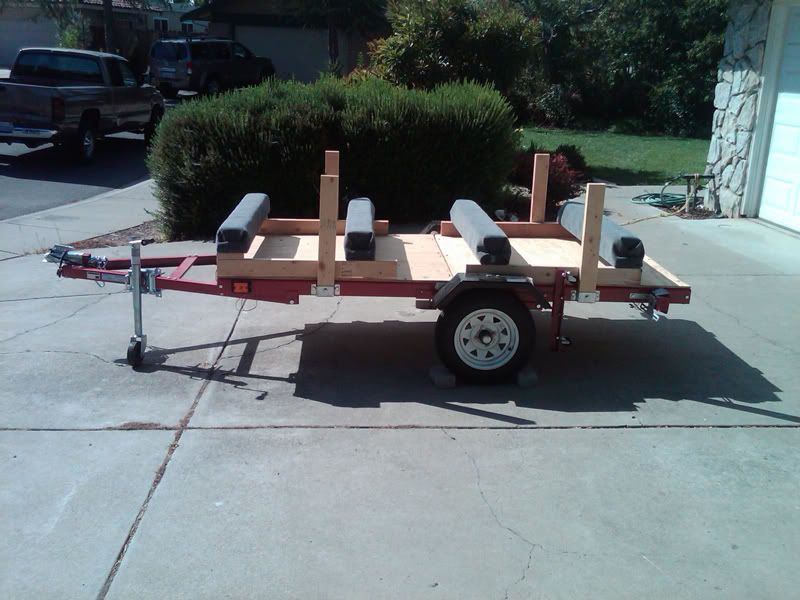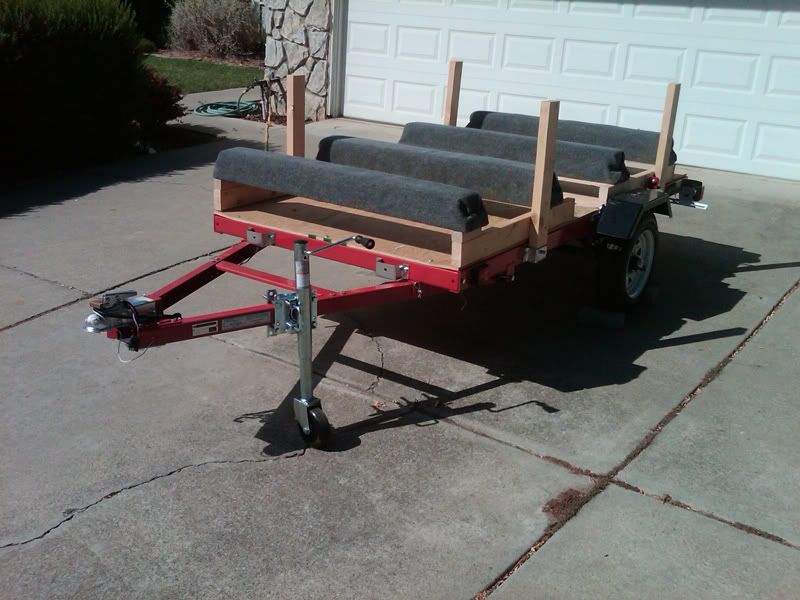 Construction pics:
Trailer frame with floor and rack elements:
Foam pads glued to 2x6 supports.
Foam pads wrapped in plastic to prevent water absorbtion. In the next step I covered the wrapped pads with indoor/outdoor carpeting before mounting to trailer. (Note: I had two pieces of foam: one tan, one mint green.)