So I been out rigging and fine tuning my Hobie Pro Angler, which is loaded with lots of extras. The kayak has a Hobie live well, saltwater motor guide trolling motor and came with a humminbird fish finder. To make it even a sweeter deal, it was the exact color I was wanting.
Now I am in the process of getting things the way I want them. I will carry it on my kayak trailer and it rests there when not on the water too. Just as I do with my other kayaks, I have large pool noodles with PVC pipe through the middle and a rope with bungee cord to keep them on. I have already been told this system might cause "oil canning", but it has worked on the X-Factor for three years, with no "oil canning".
Here is my kayak trailer and my new PA.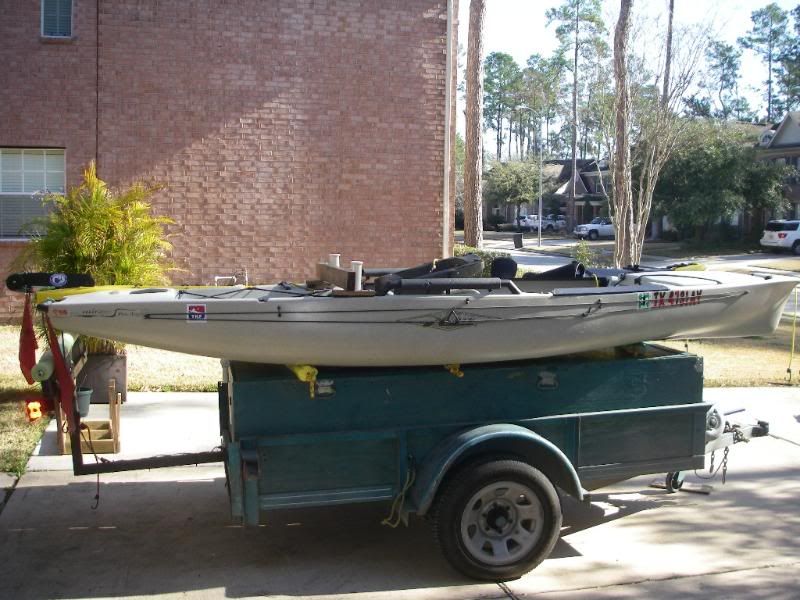 These are the pool noodles that are under the PA on the trailer and there are three of them.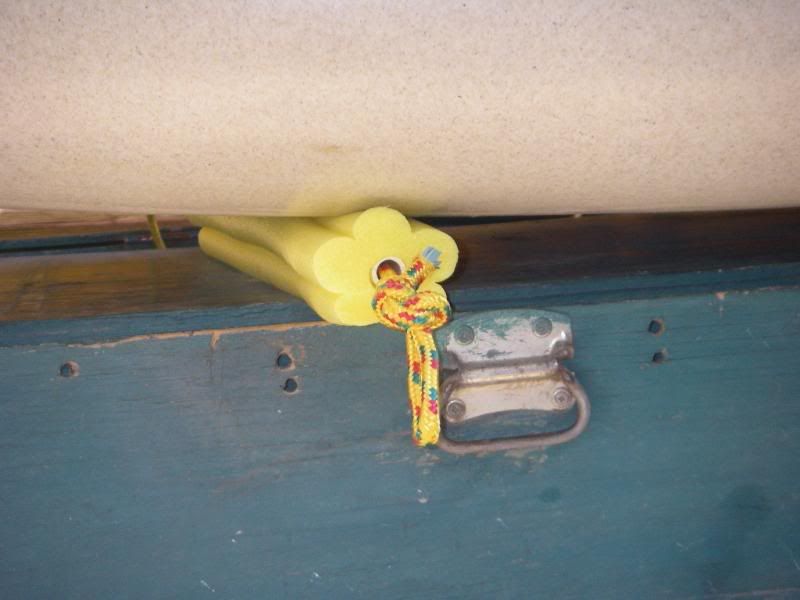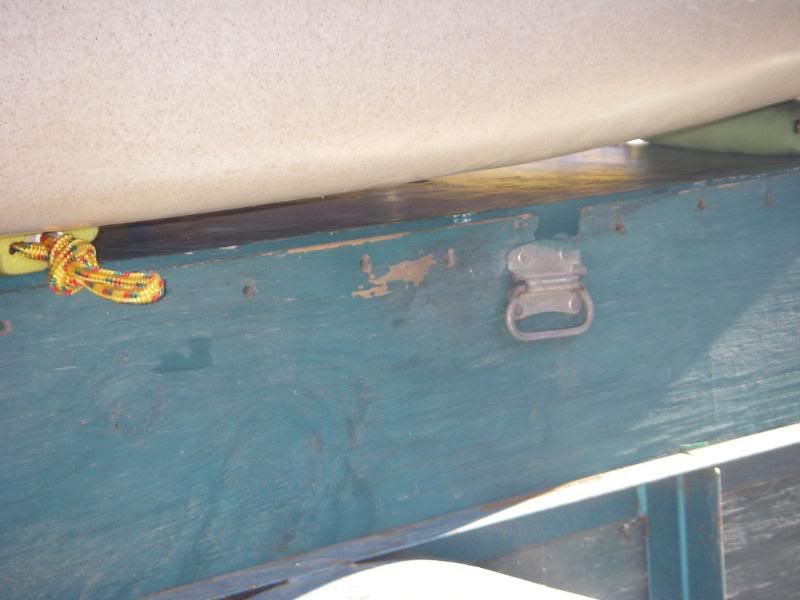 Here is my trolling motor, battery and I just purchased a new kayak cart..........it works like a dream.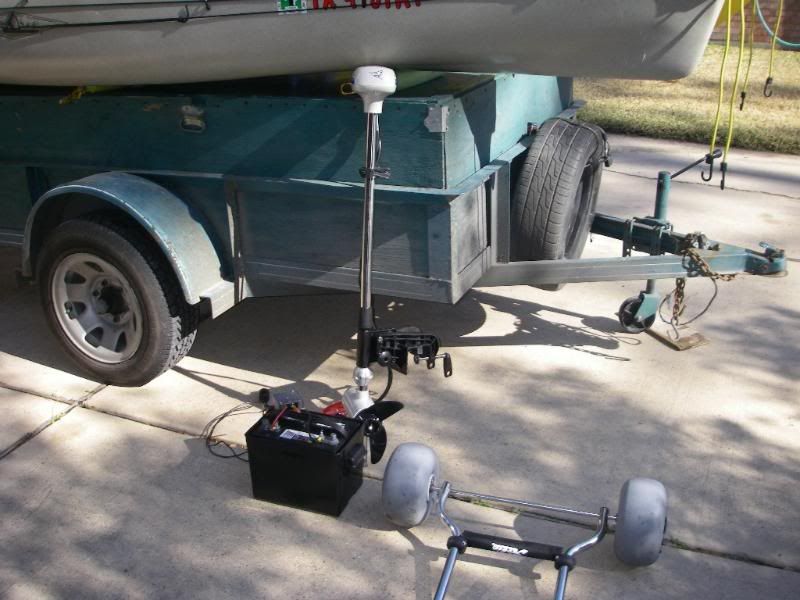 To support the use of the trolling motor, the previous owner installed a sturdy brace made of wood.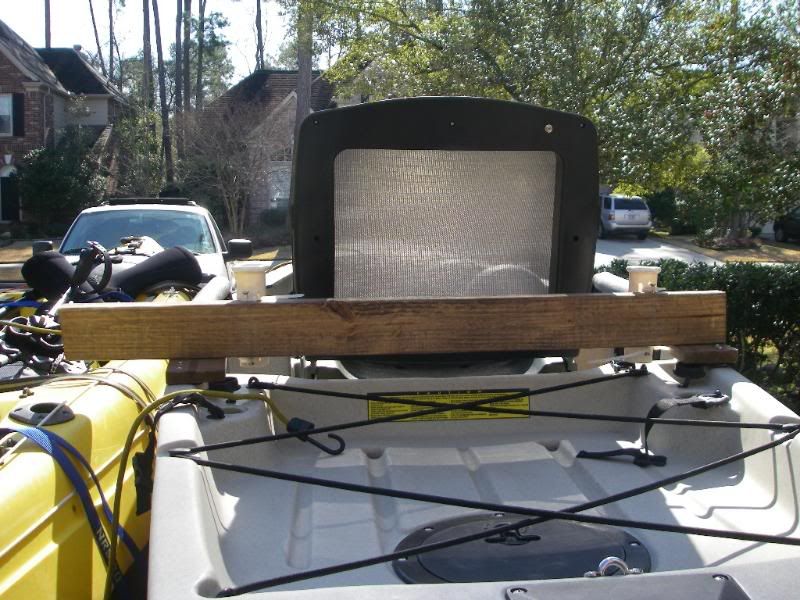 I don't think it is going anywhere.
Here is how it looks from the front.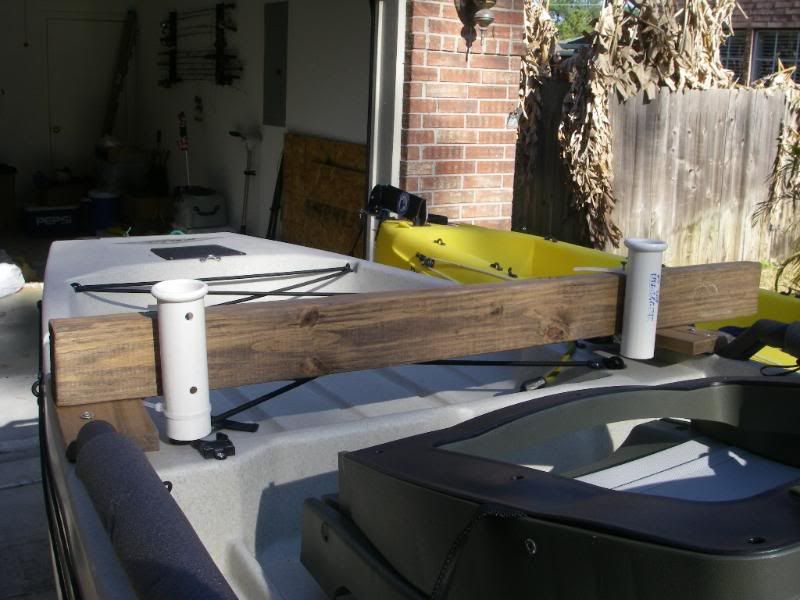 I am seriously thinking about the Evolve..............just got to make the decision.
I e-mailed Hobie and ask about them honoring the warranty to me, the second owner, and they said "absolutely" and immediately sent me a new rudder control cam........which I installed Saturday am.
The fish finder that came with the yak is a Humminbird "Fishin Buddy" and it was mounted where my paddle hit it when paddling. Yes I will have to paddle this yak, some as I fish 99% offshore and have to get through the surf before I will be locking in my mirage drive. Here is a link to the fish finder........I have already sold it.
http://store.humminbird.com/products/27 ... n%27_Buddy
Because I have already got another through the hull fish finder and I just have to figure you where and how exactly I will mount it.
I have only had the yak on the water two times for very brief periods and I need more peddle/paddle/trolling time. I hope to get it on the water soon and do some personal adjusting and maybe some fishing......in a freshwater environment.
So far, I am very excited and happy with my PA.........just going to take some time to get use to it.