Larger stainless U bolt from Home depot , 2 for $3.50 you will have to take a drill and ream the holes in the base about 1/16" to accommodate the slightly wider spread.
Hummingbird 997 Side Imager is pretty heavy, but the mount has held on for over two years on 3 PA's
I also use one on front handrail but have to cut a shallow 1/4" groove in the hand rail to fit same size U bolt and the groove also holds mount from spinning.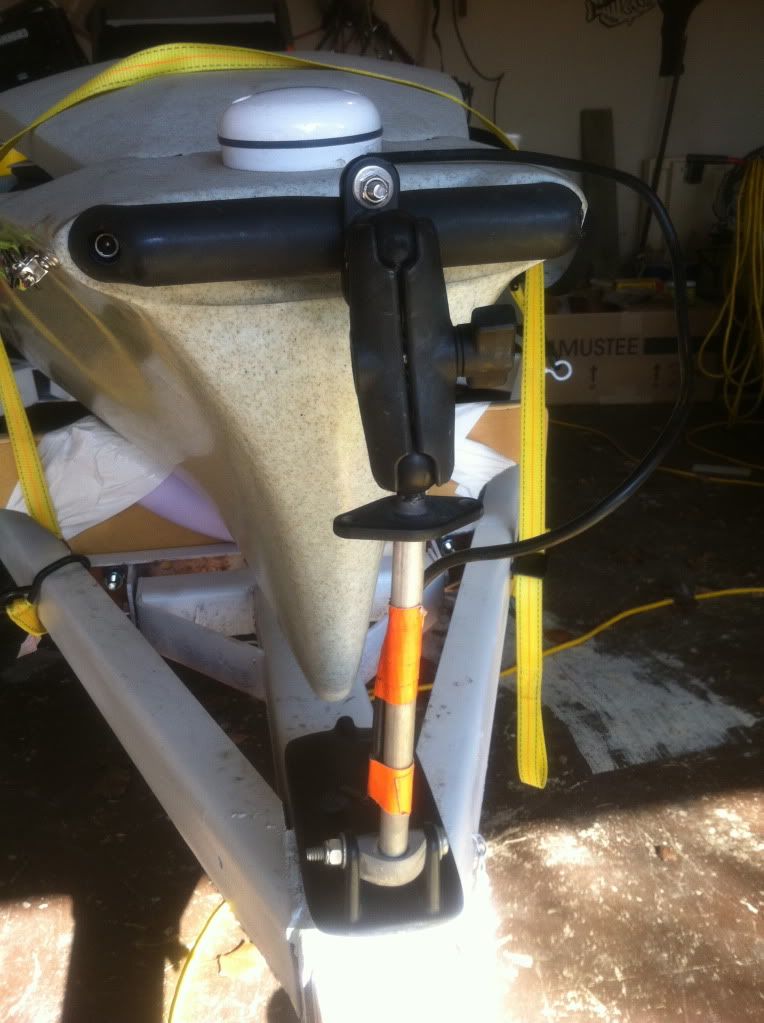 The Ram lets me twist the transducer up for transport. the orange tape is to remind me to do so.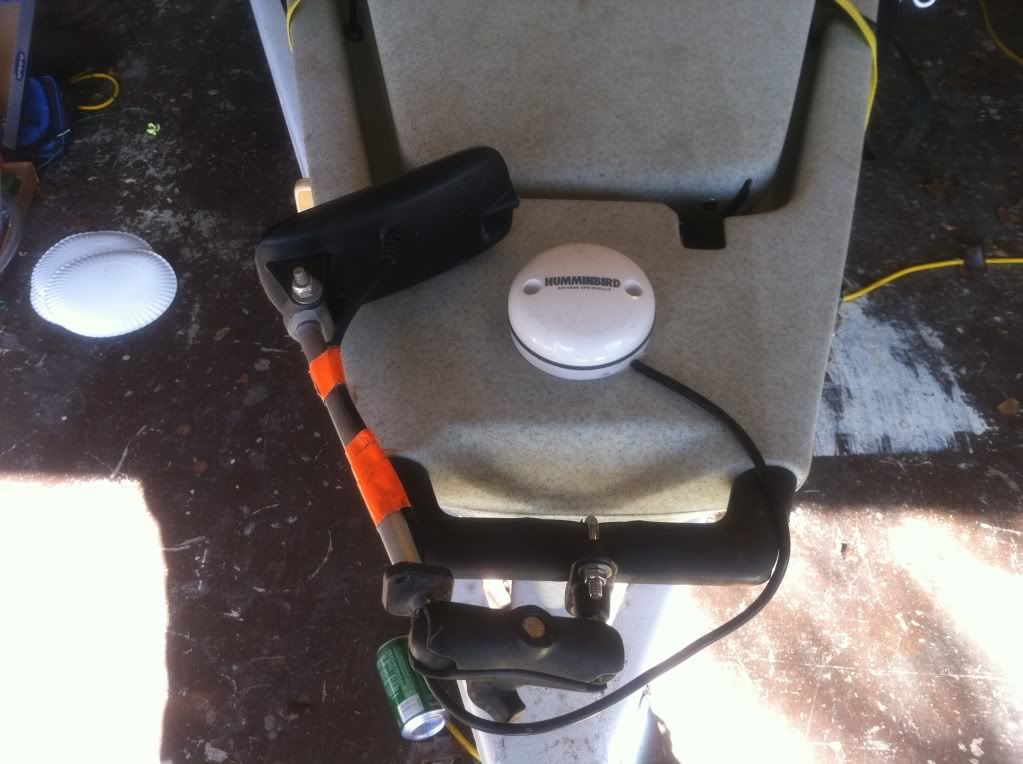 I used them also for control head for torquedo as well as cameras and lights.