mmiller wrote:
Hummm... Look under the boat and check the rudder function. I have heard of the rudder contacting the hull because the shaft is bent. Catches and takes effort to get past the contact point.
So I looked at rudder and dealer said it looked ever so slightly bent when it was welded and warranted out with a warranty kit in stock.
It did not fix the problem. When taking steering all apart trying to find the problem, I discovered that the rudder pin "tube" that goes from top of boat to bottom of boat is crooked. It looks like it was cast crooked in the mold or knocked ever so slightly while cooling down.
Here is a video of the drum being moved side to side
<iframe width="425" height="349" src="http://www.youtube.com/embed/dPwXnFwk9So" frameborder="0" allowfullscreen></iframe>
Here are a few of the "tube" and drum area. Notice brass worn and PE worn down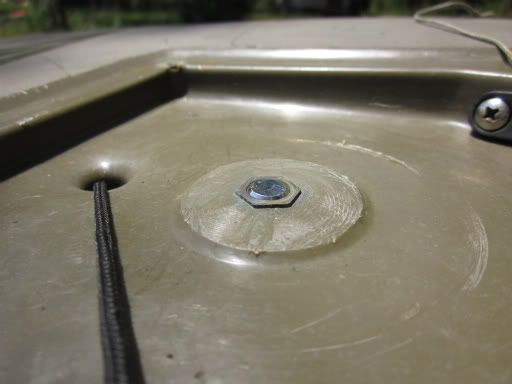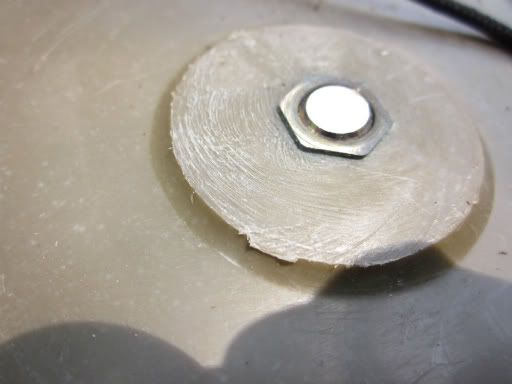 And here is one with a level laying across the top of the steering drum area as a straight edge. Notice how crooked rudder pin is where it comes through the hull?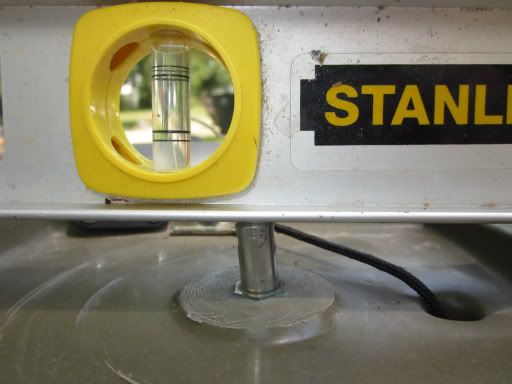 While the drum rubbing while in my yard on my trailer is not enough to affect the steering TERRIBLY, I wonder if the force of motion on rudder while in the water is causing the intermitent stering problem.
I have adjusted cables several times, taking all the slack out after each trip so that the "twist adjustment" does not have to be tightened as much. You are right if you have too much slack in cables the set screw binds into the steering mechanism.
Is this a warranty issue you have encountered before?
Thanks
Scott