fishwhisperer619 wrote:
I've been thinking about doing a seadek kit for my PA14 for a while now but haven't pulled the trigger. What would really help me pull the trigger is for those who have the kit to tell me about their satisfaction, as well as how many millimeters thick their kits are. Thanks guys! this is Pretty much a branch thread
I'll try to answer your questions. If you get a single color kit (one off the website) the padding is 5mm thick. If you get a 2 color custom kit, the total thickness is 6mm as they sandwich two 3mm layers to make the 2 color padding. SeaDek offers padding up to 20mm thick. I'm sure that thickness is used for Helm station pads and other marine applications that require thicker material. They do not like to use the black color as a top color. Any other color is available as a top color for a 2-color project. I've seen 3 and 4 color versions of padding they make that look great. Talk to Paige Brewer and she will gladly answer all your questions.
I love the SeaDek as it totally changes the feel of the decking. You do not get the impression you are stepping on a plastic deck. The material helps to reduce sounds from movement and objects striking the deck surface. I have yet to see where I did not have great footing (either barefoot or with shoes) when the decking gets wet. I have the micro-dot pattern on the surface of my SeaDek. You can get it in a smooth surface as well. Water beads up on the material and does not get absorbed by it.
I am in the PA several times a week for hours fishing. So far I have had zero issues with cleaning the SeaDek after each outing. If I have fish blood, Cyprus gum or anything that does not wash off easily with soap and water, I use a little Turtle Wax Bug and Tar remover and a small stiff hand brush and whatever had dried on from being in the sun all day comes off easily. Hope this helps you out.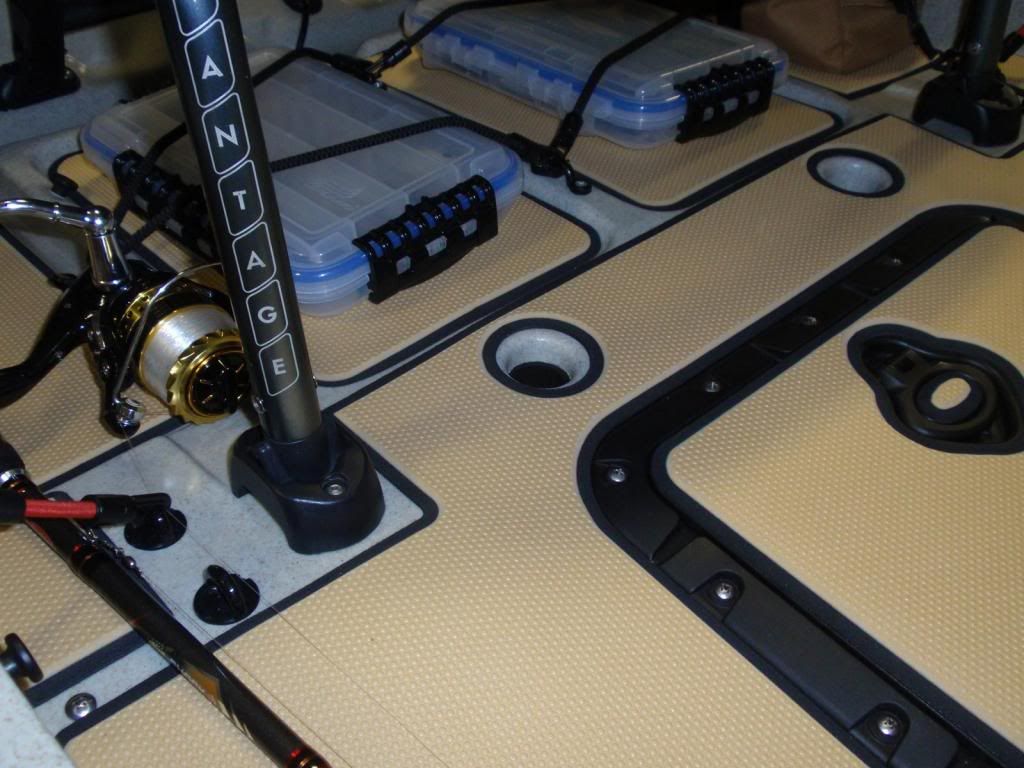 _________________
Steve Stubbs
USAF (retired)
SeaDek Fishing Team
2012 Pro Angler 14 (owned now by a good friend)
2013 Pro Angler 14 - Dune
2015 Pro Angler 14 - Papaya