hi all:
I finally got around to doing a minor steering mod. It's similar to an earlier mod in which the original-style steering control was relocated to the side of the seat in a vertical position.
I liked that mod but was concerned about the concentration of the bolt holes at the bottom corner of the steering bracket. I'm concerned that it could cause stress and break the plastic of the seat or bracket. Also, the steering control overlapped the edge of the seat, which seemed crowded and prone to being bumped by the operator's leg. So I did a variation in which I mounted the bracket on an L-shaped piece of aluminum that is mounted to the seat frame.
I had a piece of aluminum (approx 1/8" x 2" x 26") left over from another project. I bent it to an L-shape with one leg 7" long. I shaped this short leg to match the back side of the streering bracket using a hack saw and bench grinder. I also removed the excess plastic ridges from the back of the steering bracket. Then I drilled holes and used the old bracket mounting bolts and nuts to attach the bracket to the aluminum piece.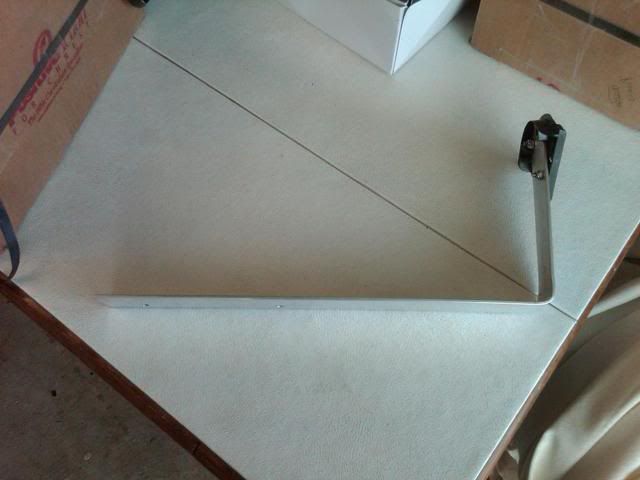 Then I mounted to the seat frame via the bolt holes in the forward black tubular frame member:
Finally, I installed the seat in the PA and attached the steering assembly.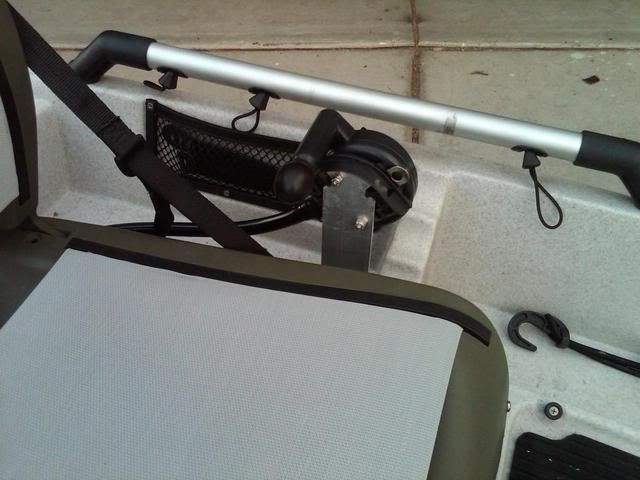 More pics are available in the photobucket album:
http://s272.photobucket.com/albums/jj187/bob_mccollum/PA%20Steering%20Mod/
I hope to try it out tomorrow on Del Valle. Any East Bay yakers want to join me for a bass attack? I plan to be there around 4:00 and fish until sunset.
Cheers!
Bob