Made this up a couple weeks ago. Just had to wait till I had the Yak out to take pics.
Was very simple and cheap.
2 10 foot 4inch PVC tubes ($17 each)
4 U bolts ($2 each)
4 metal brackets ($2 each)
I cut the PVC down to just over 7 1/2 feet.
If I put some type of rubber cap over the end of the ubolts inside the tube and put caps on the ends, I can use them as rod storage when traveling.
My arms are thin enough that I could reach inside the PVC to get a ratchet wrench on the nuts of the ubolts to tighten them, so I did not need to drill a hole in the top of the PVC to put an extended ratchet down to tighten the nuts.
I was originally planning to add an 2 extra nuts and bolts in the open holes of the metal brackets for more security. I still may do that.
It is good and solid, I can sit in the kayak on the trailer.
It should prevent any deformities to the hull.
Was going to use 2 inch PVC like another member posted, but then I would have needed a riser to make it high enough to the hull didn't hit the trailer. Then a buddy suggested using the tubes for storage and going to 4 inch. Should be no problem to rig up caps that lock.
Had the first test run yesterday and it worked like a charm. 3 hours to the fishing hole and back, kayak was stable the whole time.
Here is what it looks like.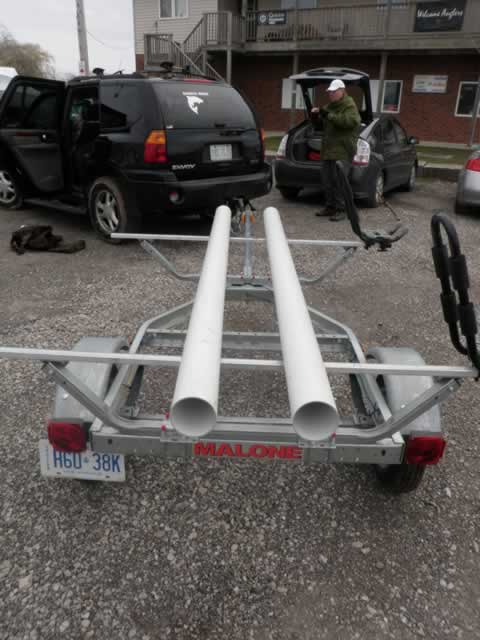 Here is how the brackets are attached underneath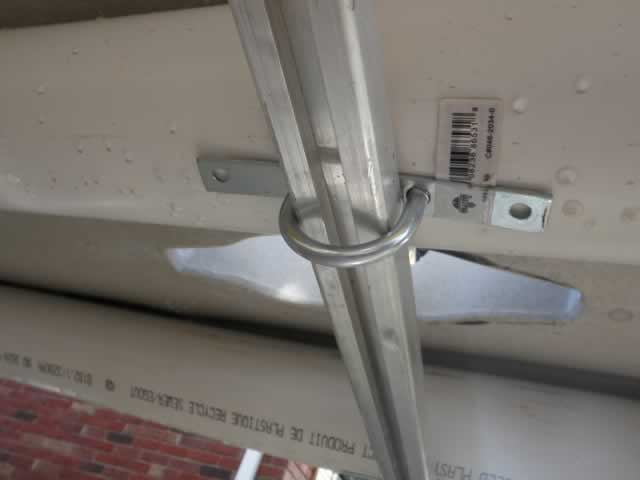 Here it is with the kayak on it.