On Wednesday I met up with some other kayak fishermen at Rollover Pass on the Gulf of Mexico...........we were expecting a good day............1/2 waves and a strong out going tide from 6 am until 2 pm.
Launched by 8:30 and within 15 minutes of anchoring up in 10 ft. water I got a run, hookup and landed my first bull red.............love getting that SKUNK behind me early!!!
Wolfman was next to strike!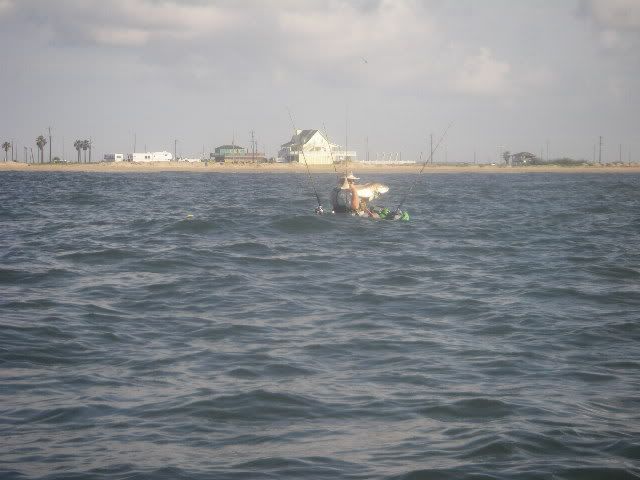 Then my turn again............this was a good start on the day!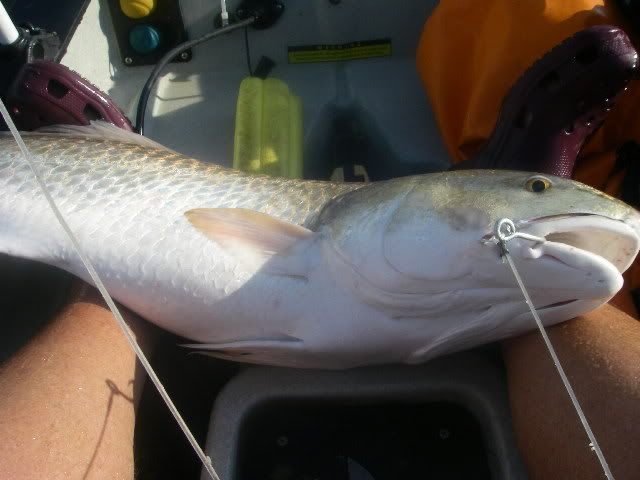 Wolfman hooks up again!!!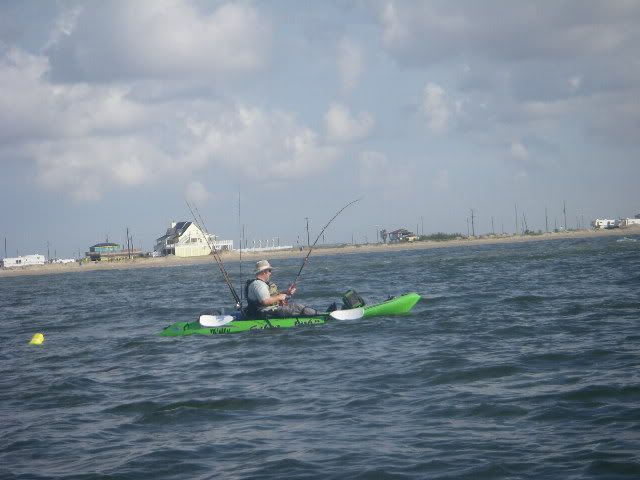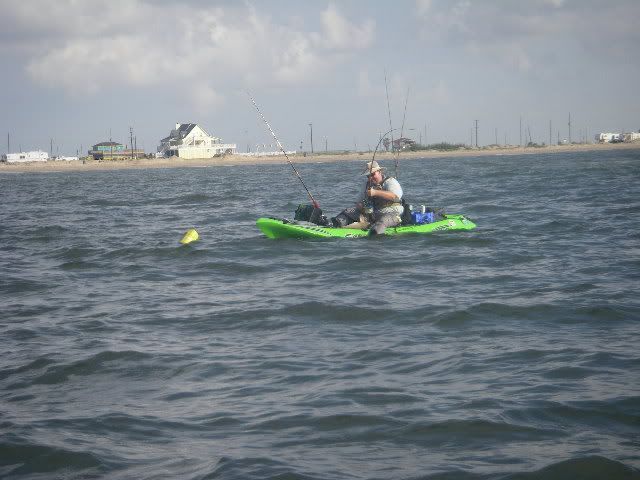 TA DA!!!!!!!!!!!!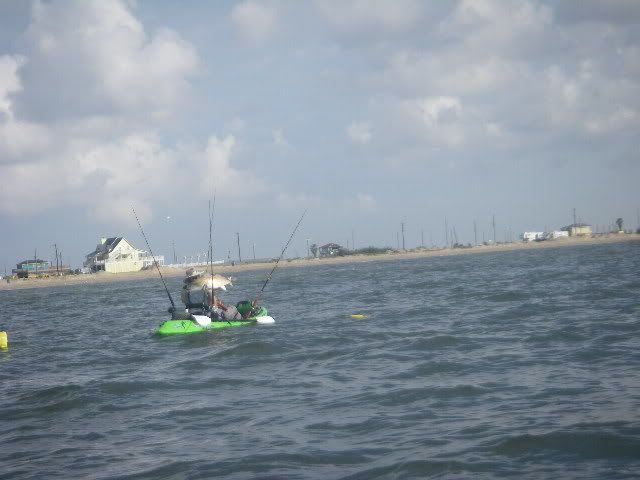 MiniBlue was behind me and in the sun............but here is one of his bull reds!
I got my first double: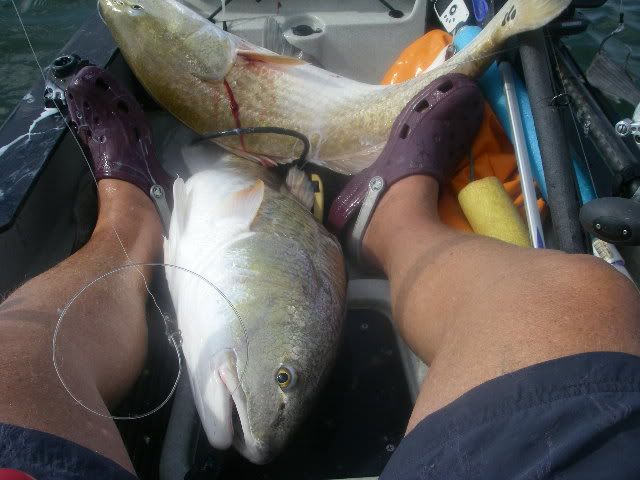 For the most part the bite was a little timid and they would just move off slowly with the bait. Sometime you didn't really know they had the bait in their mouths and we pulled a lot of bait out of their mouths as they were not very aggressive feeders.
Wolfman hooks up on a double!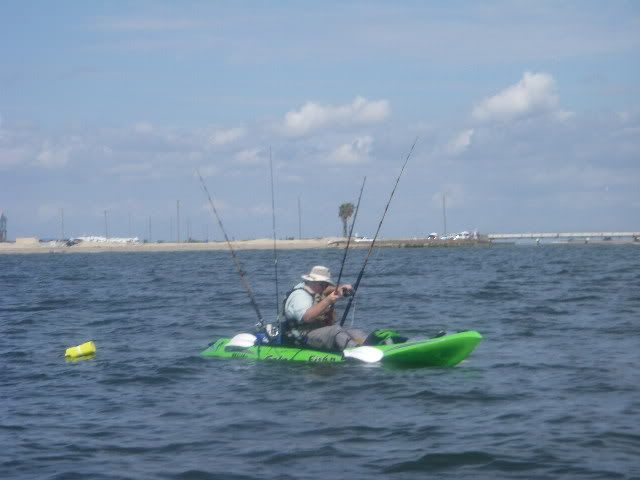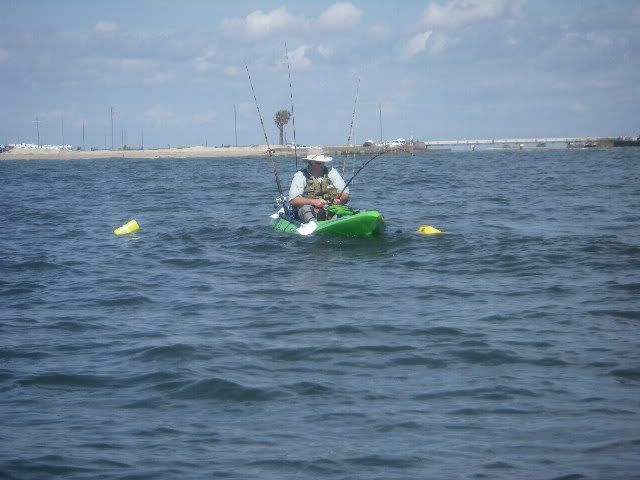 He lands both of them and when we try to take a pic of both, he loses one................guess what we have done this before!!!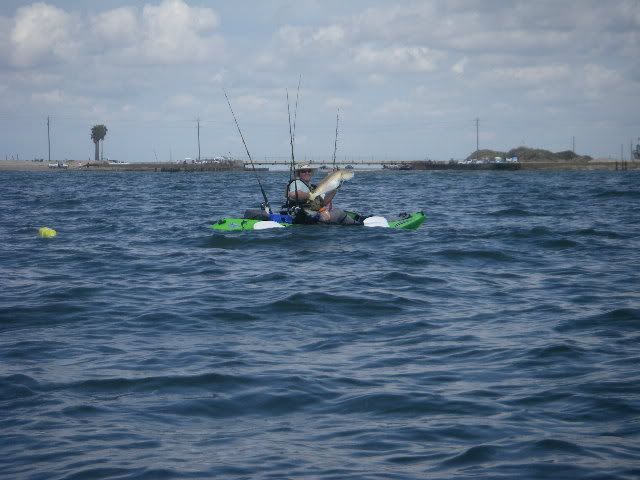 Pescador777 scores a bull red, his first from a kayak!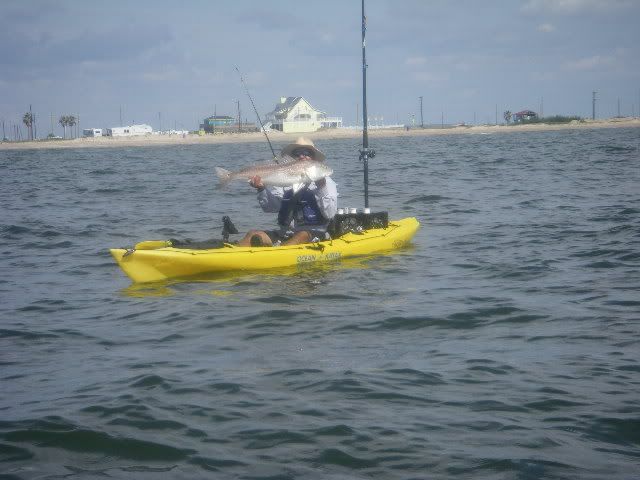 MiniBlue and his partner are both hooked up at the same time.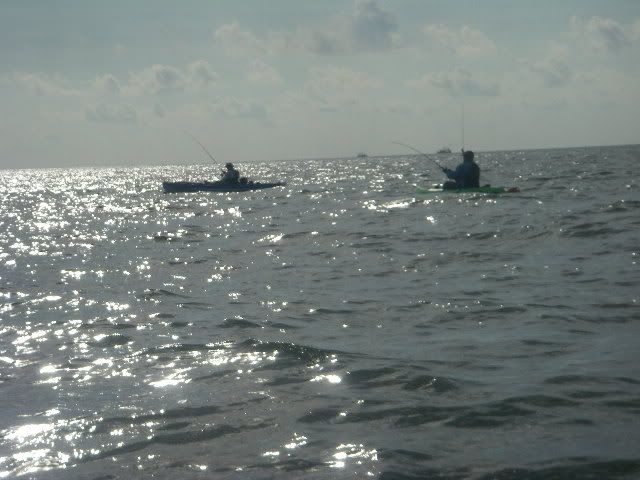 There was catching activity from fast and furious to just very steady all day.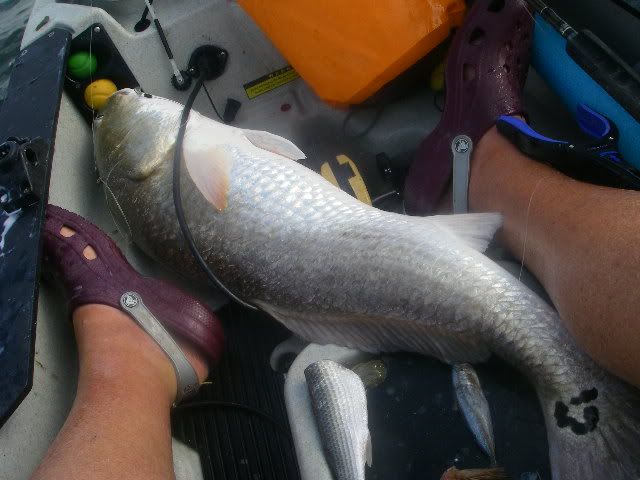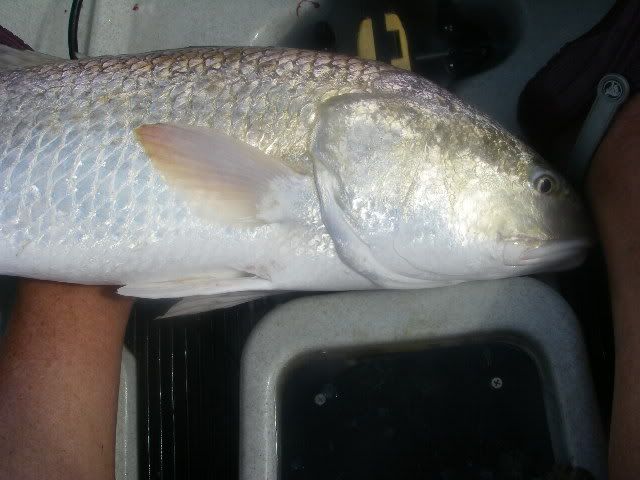 This one was a beauty!!!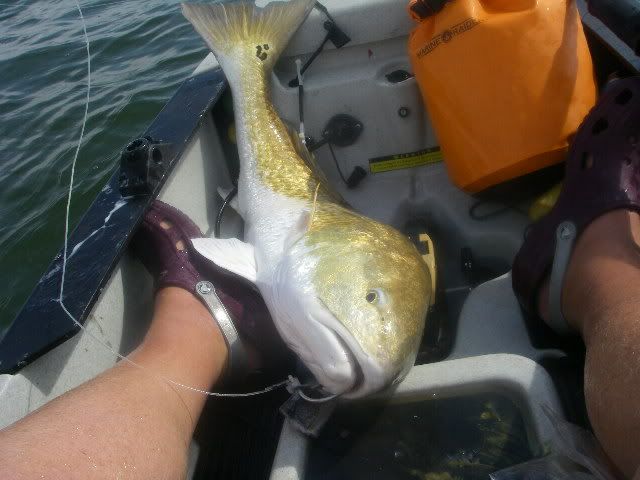 And more: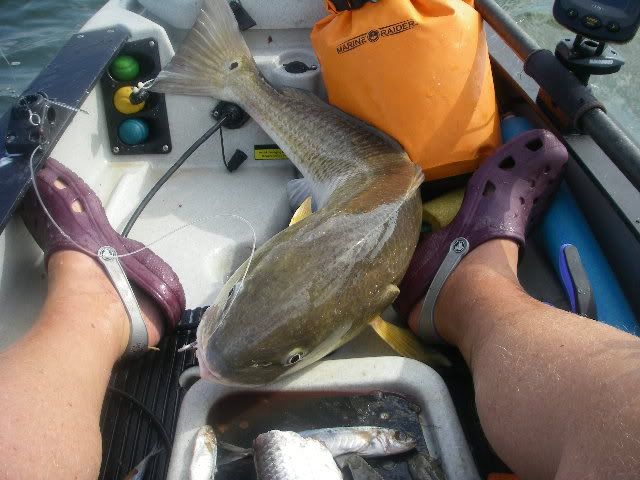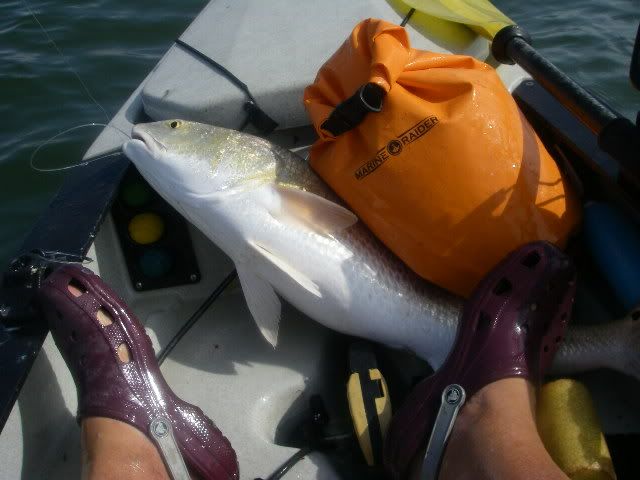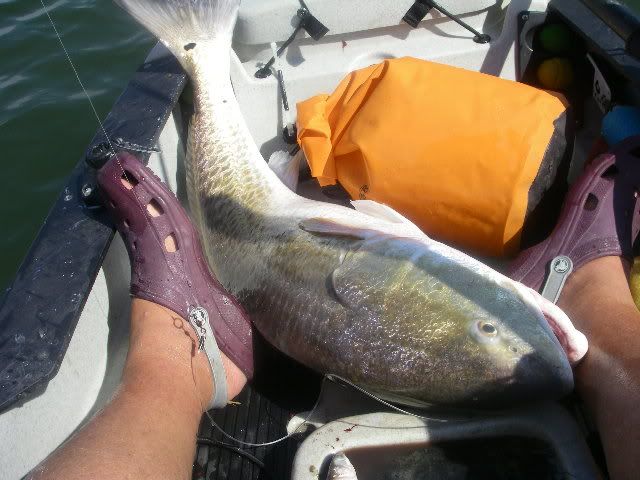 By 1pm we were all out of bait and left them biting. It was a great day with about 50 bull reds caught by 7 kayakers.
We hit the beach, loaded up and was home by 4 pm.