How much of this stuff do you want?
I will not piece meal these parts out............it is all ( or almost all) or nothing.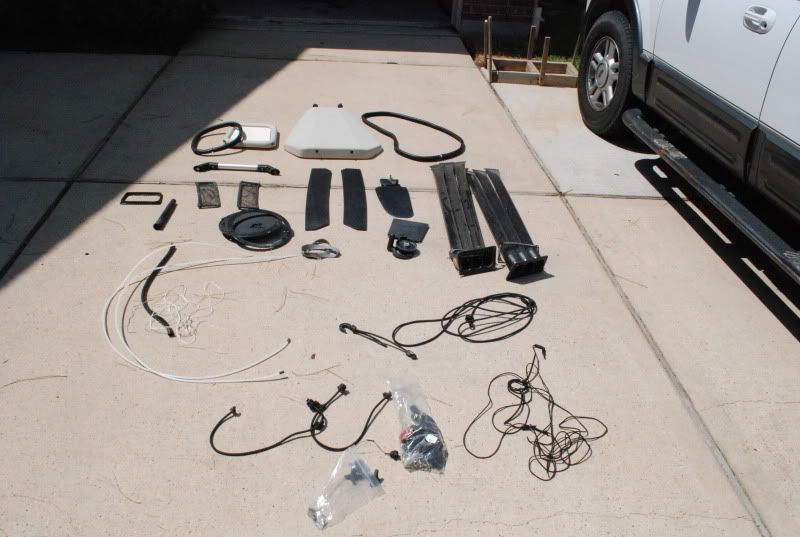 From left to right:
Middle and bow hatch with rubber gasket seals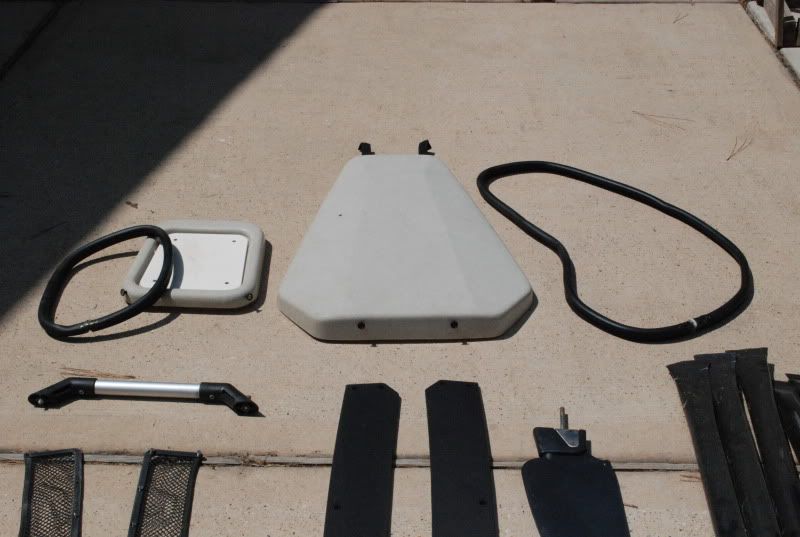 ssern handle, back side of rod tube seal, sail mount tube, new mounting boards, mesh side pockets, 8" twist and seal hatch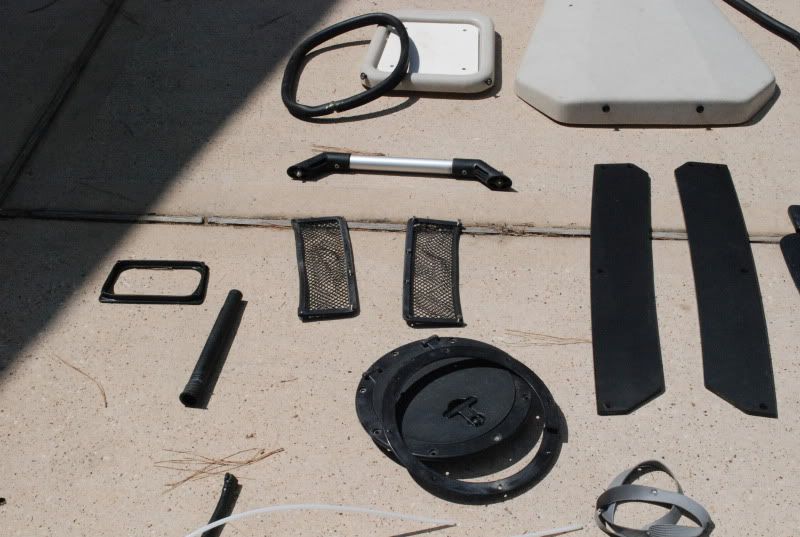 Rudder ( will cables and pulleys) rudder access cover and rod tubes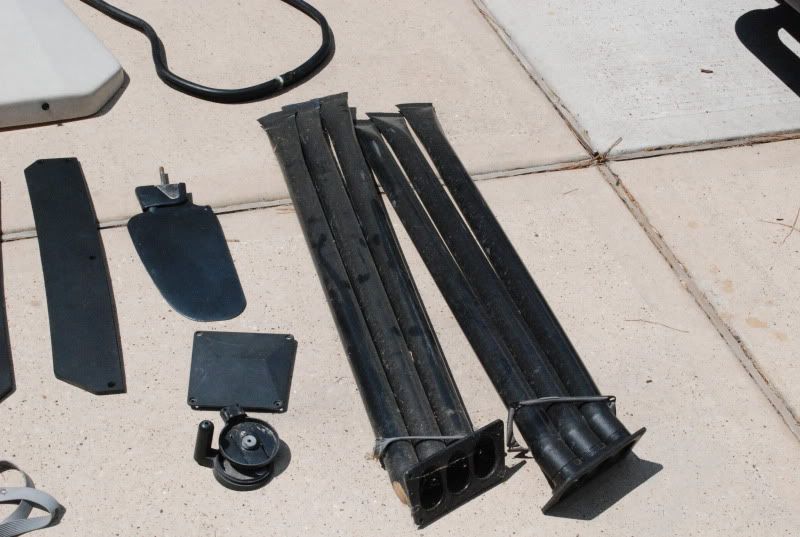 Various bungees, screws and mounting hardware and anchor trolley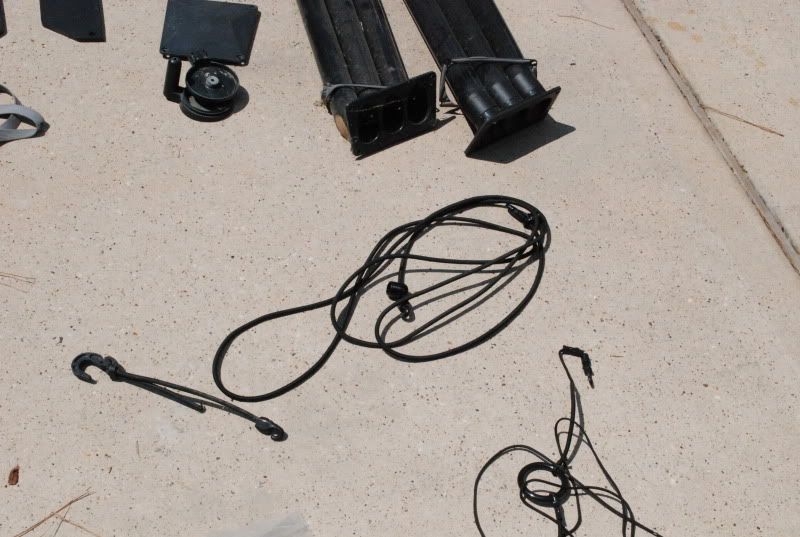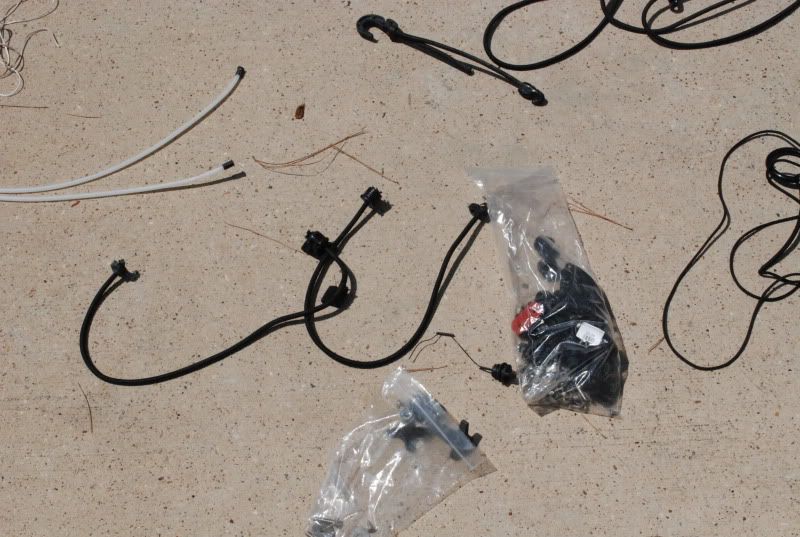 Will take 50% of retail and you pay for the shipping.
If interested post up and give me a telephone # to call.