I'm a new PA owner(i bought used). The person who owned it before had some kind of electronic fitting in here but removed part of it and now I need to seal up this whole. I was considering a large wire seal but I figured why not just reuse the opening with the product that was designed to go in it?
Here is the opening:
Here is, what appears to be the same type of fitting I found on these boards in an older post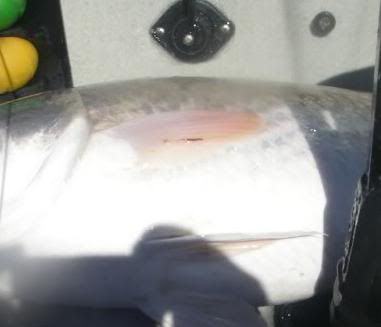 What is this thing?
Thanks in advance... I love my PA