Rollover Pass is a man made pass from the Gulf of Mexico to the Trinity Bay on the upper Texas Gulf coast.
I got to Rollover Pass about 9 am, last Thursday and was on the
gulf water by 10...........only caught a gafftop the first hour.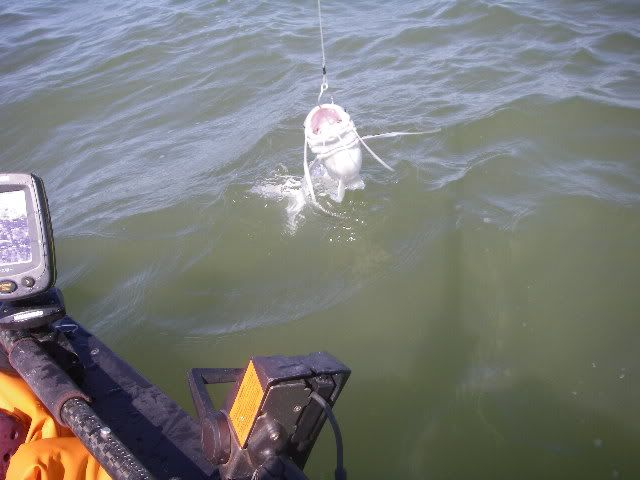 At 11 am I get a run, then simultaneously another and I got a double hookup on my hands..............results two bull reds...........I love it when I get the skunk off of me.
Between 11 and 11:45 I caught 9 bull reds...................I tried every thing I could to get 10 bull reds in an hour, but the last 15 minutes, every thing I tried went wrong.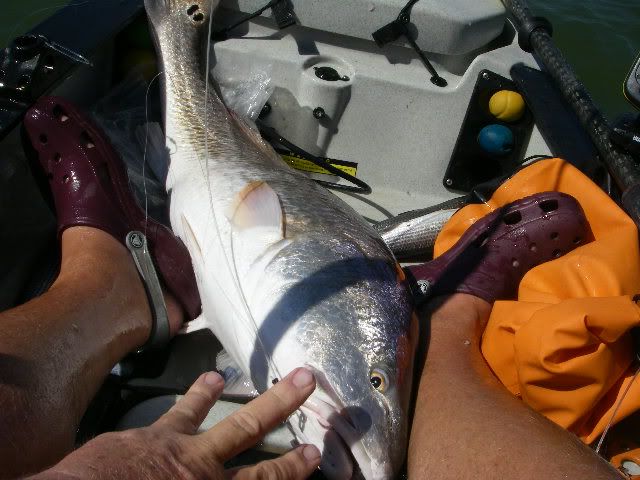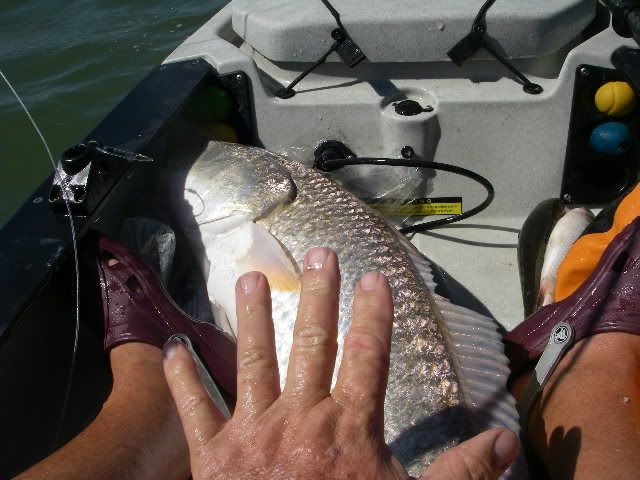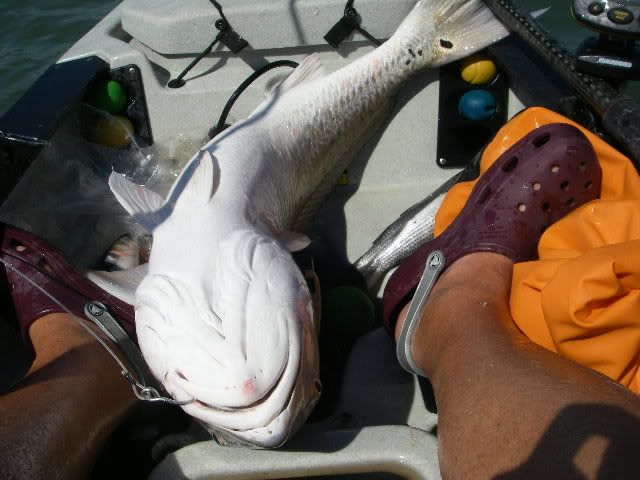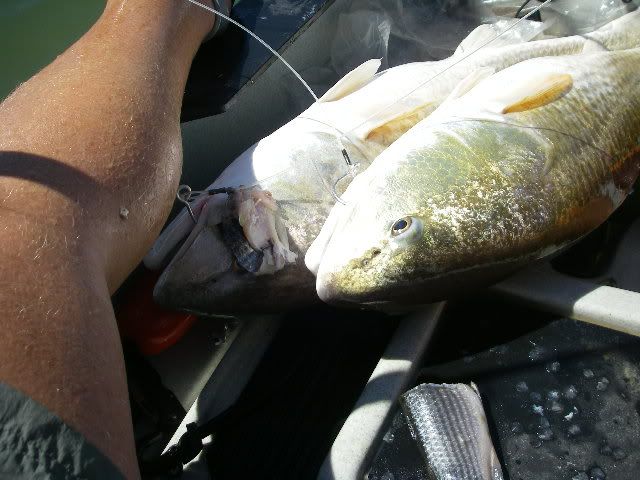 To make a long story short, I started padding in at 2:30 and my totals for the day was 24 bull reds + two sharks and 5 gafftops.
I threw one bait out and within 3 seconds had a hookup.........and all at once this fish jumped 6 times. I knew what it was.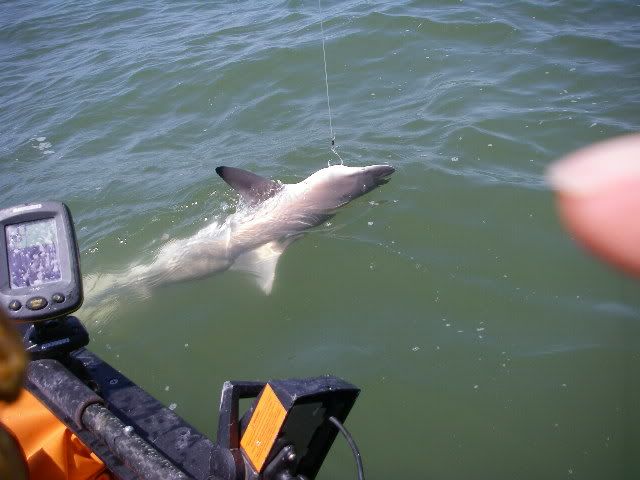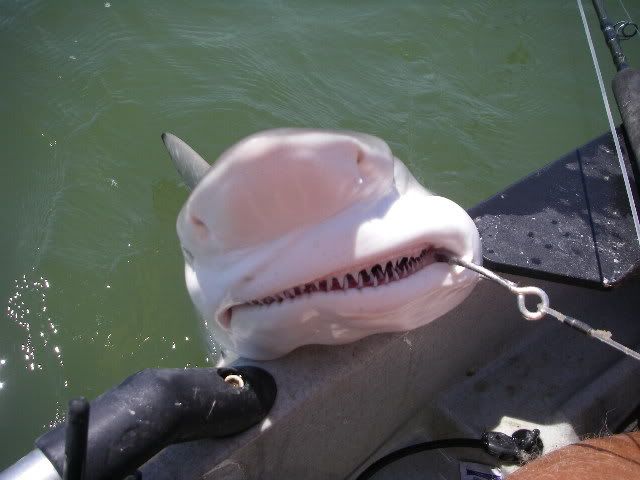 I had 6 doubles + 12 singles on the bull reds. All fish were caught on mullet freelined on the bottom in 11 ft of water.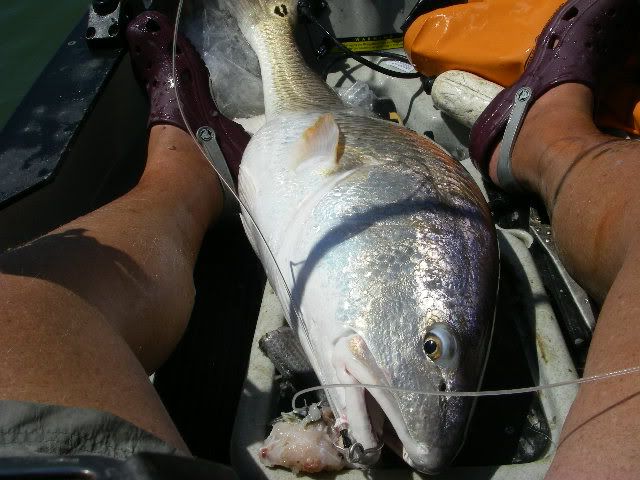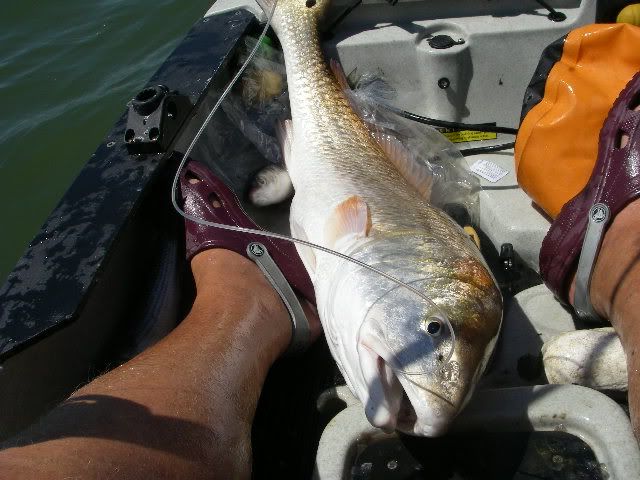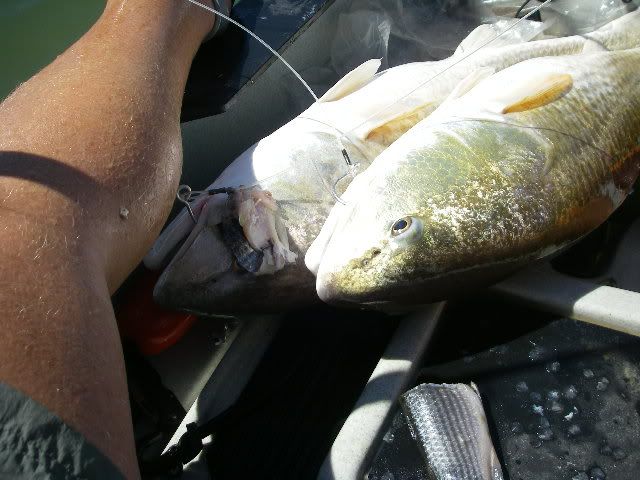 It was a good day on the water.