Last Thursday we got to Rollover Pass at 7:30 and this is what greeted us: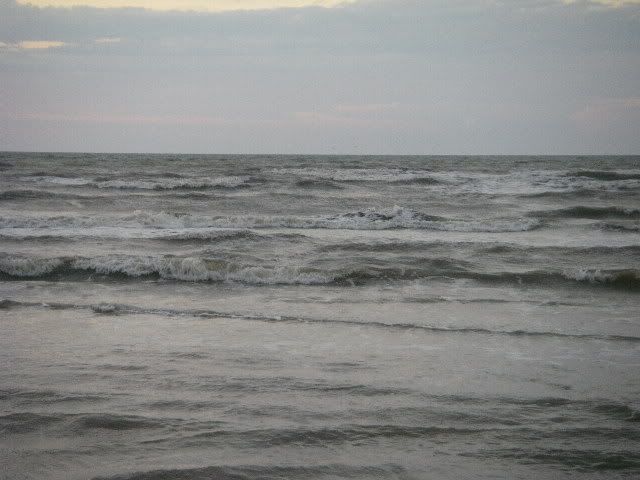 This was a bit much, even for a seasoned BTB (Offshore) paddler. On the way down to Rollover, I had passed several areas that didn't look that bad (from the highway) so we decided to go East and see if we could find some better surf.
Somewhere between the two Slabs we thought we found better water, but I don't know........... it was rough too..........here is Wolfman venturing out.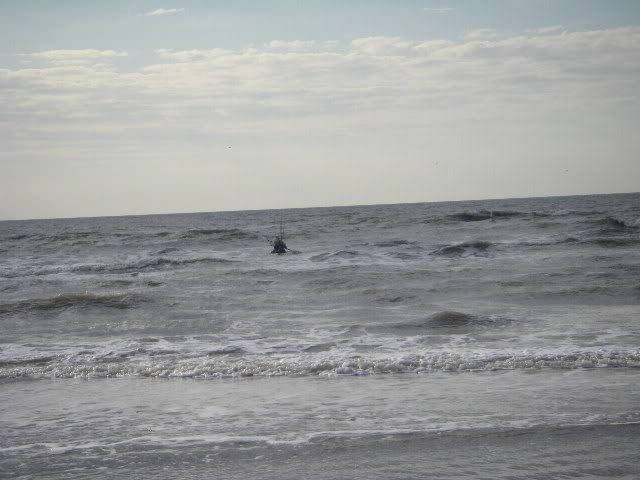 The wind was at single digit and we felt the waves would subside............so we finally get out and anchored up in 11 ft of water...............soon, I caught a small shark!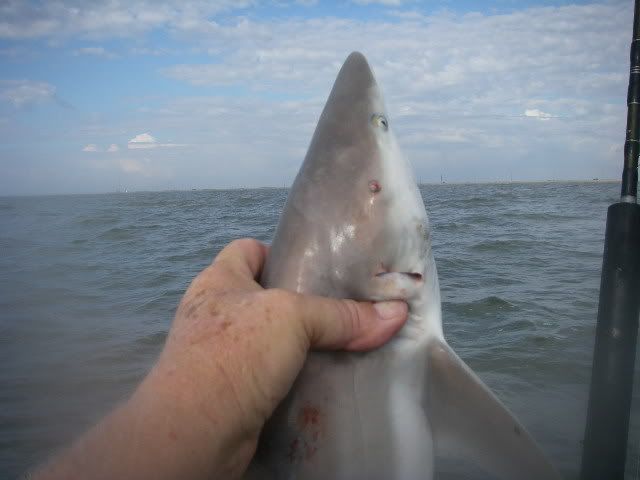 Wolfman catches the first bull red: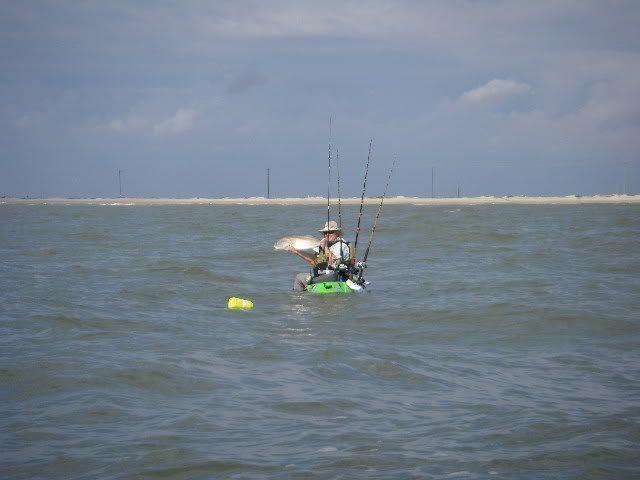 Then I catch one: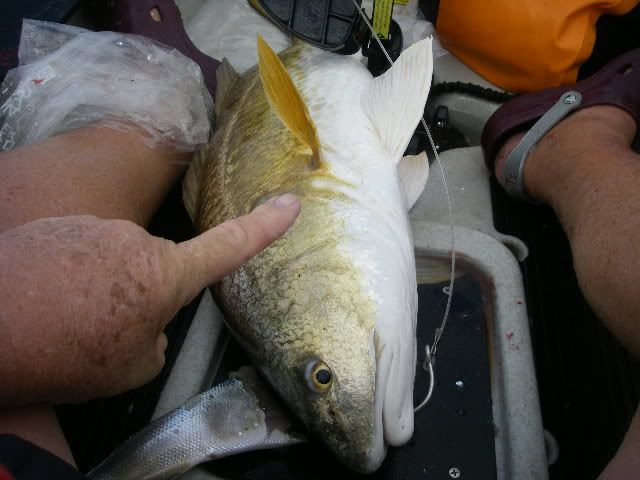 We went back and forth like that all day with each of us catching lots of bull reds and gafftops!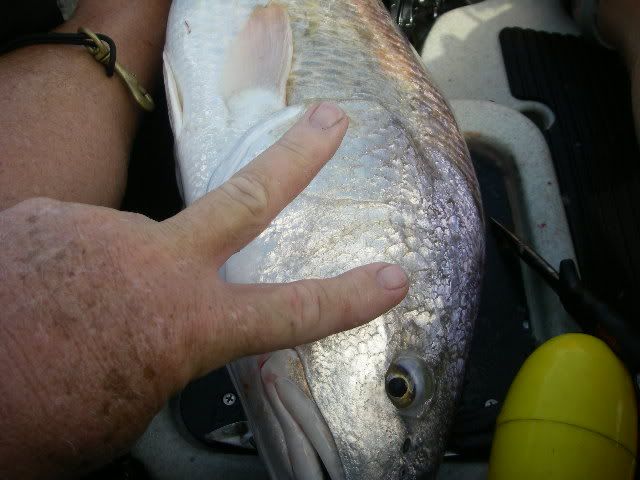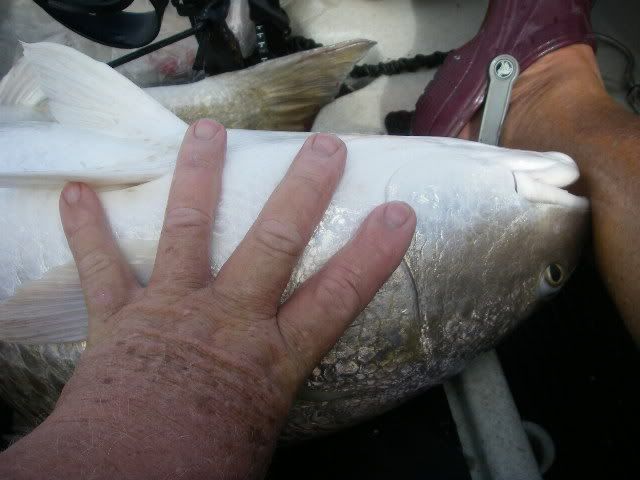 I had to start using my fish counter: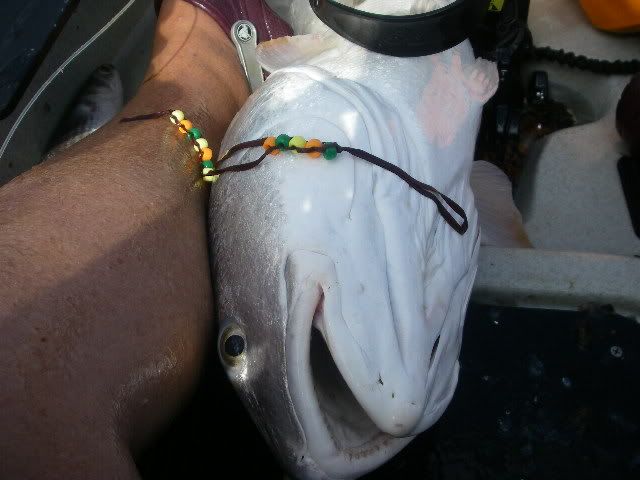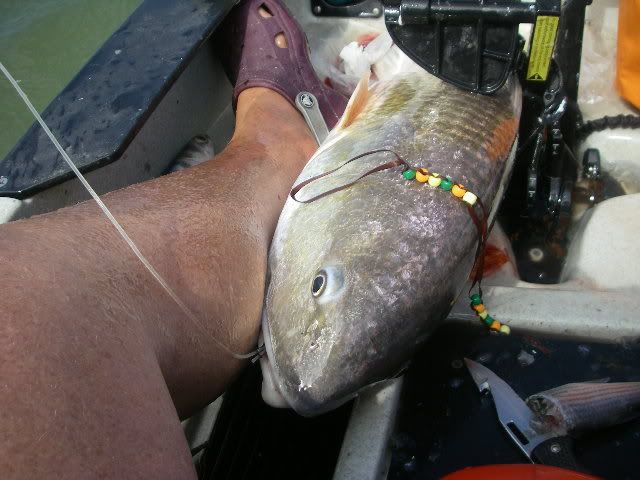 Wolfman caught his share too!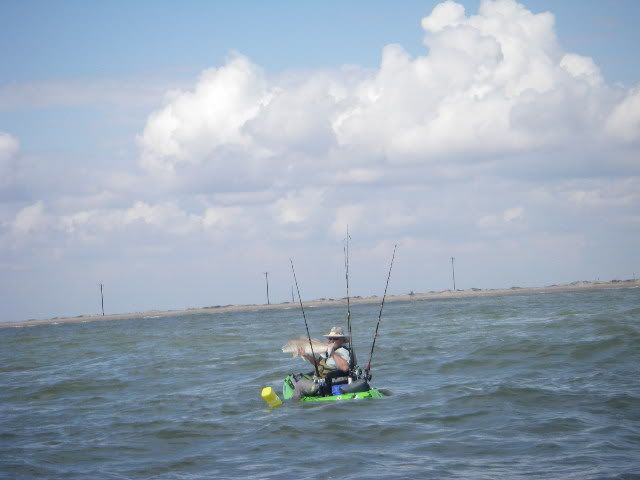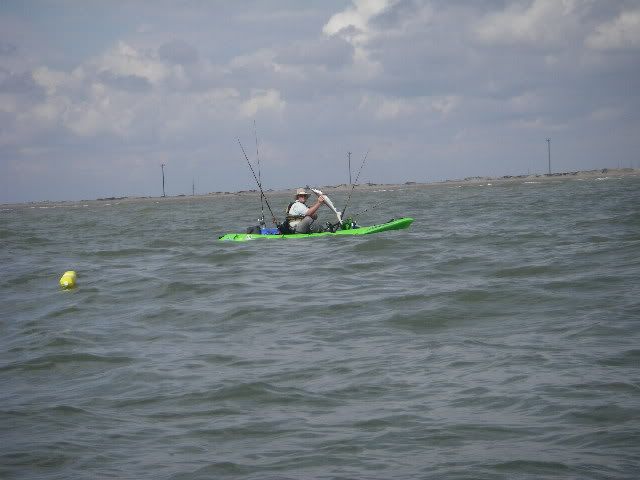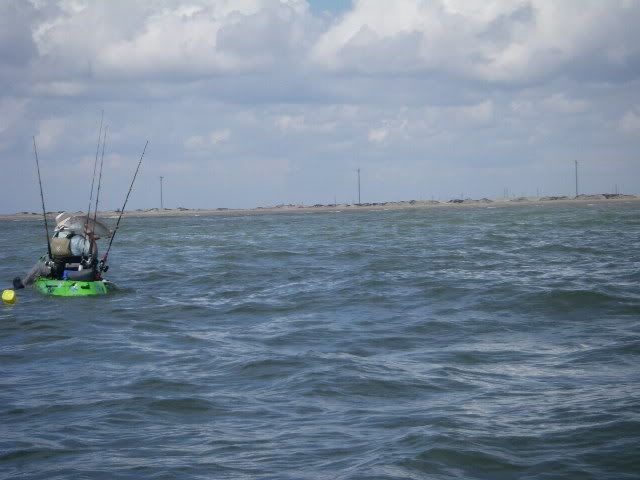 Here is my number 8!
Here is a double with number 9 & 10!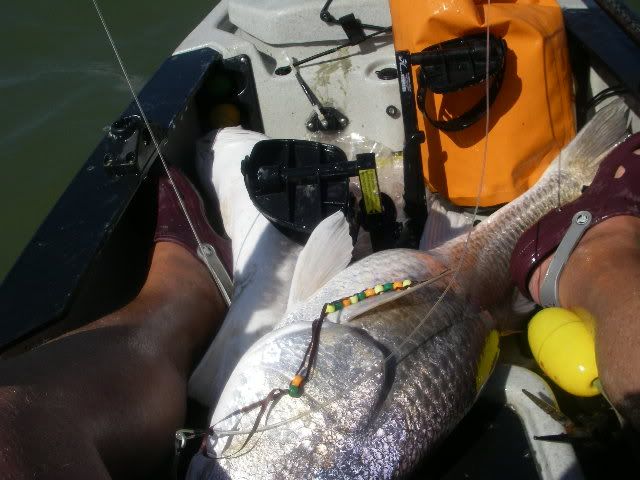 I had made up my mind that when I got to 10 I was going to quit and I did. So at 1:00 I started in. By then the wind had picked back up and we had an adventurous paddle back to the beach!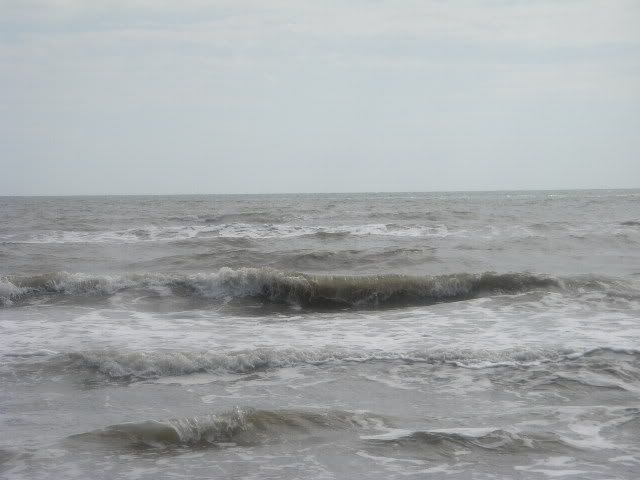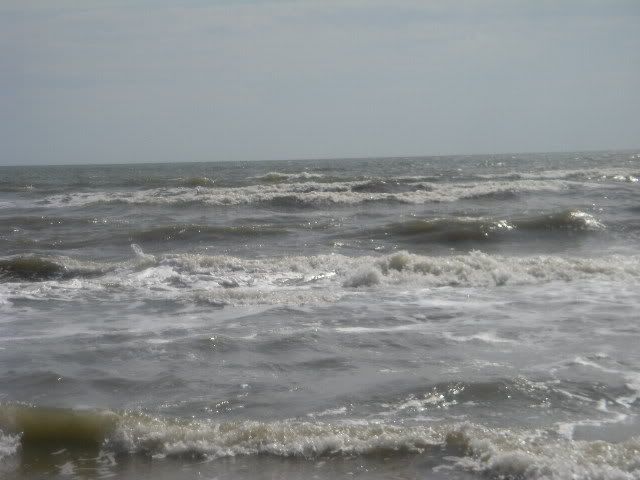 But we both made it back to the beach without flipping and it was a good day. Double digit bull reds and some great fishing company!!!!