Got to Rollover Pass on the upper Texas Gulf coast about 10 am and was greeted with beautiful water............maybe a 6 inch surf and smooth waters out past the surf. The wind was fairly strong out of the North but it was laying the water down. Paddled out to about 9 ft. of water and put one mullet and one crab out freelined on the bottom. Sat for an hour with absolutely nothing happening. So pulled up anchor and went out to 11-12 ft and put the same baits out.......sat for a while.
Finally I get a slow, slow run on my mullet and hook a fish. Fight this fish in and land my first bull red for the day!!!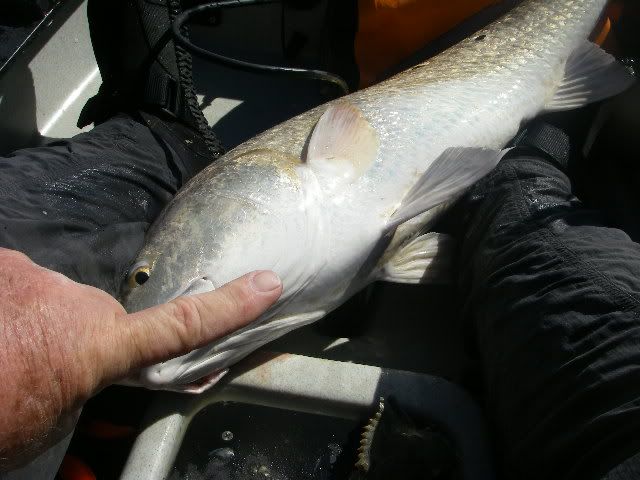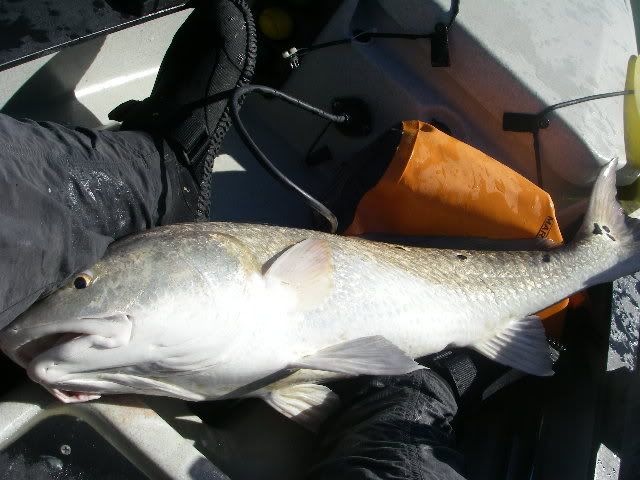 Sat for another hour and nothing happened..................so I decided to move out deeper and moved out to 14.5 ft. of water. Put the mullet and crabs out and sat for a while. Finally I get a strong run that almost give me a backlash........I get the hook set and land another bull red.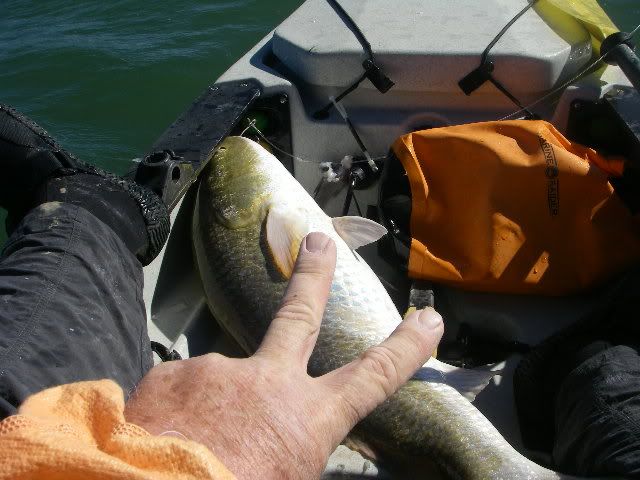 Although the bait was mauled I put it back on the hook and pitched it out..................and because it was so small I get a backlash and the bait only goes about 30-40 ft. So I untangle things and decide to put fresh bait on. I get it out and in about 10 minutes, I got another run and hook up, resulting in another bull red.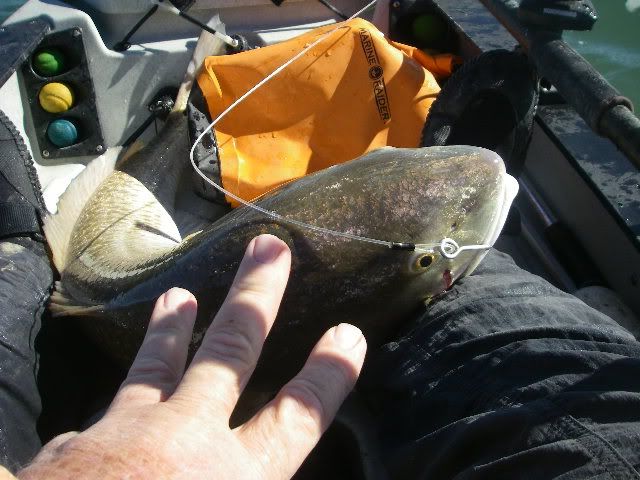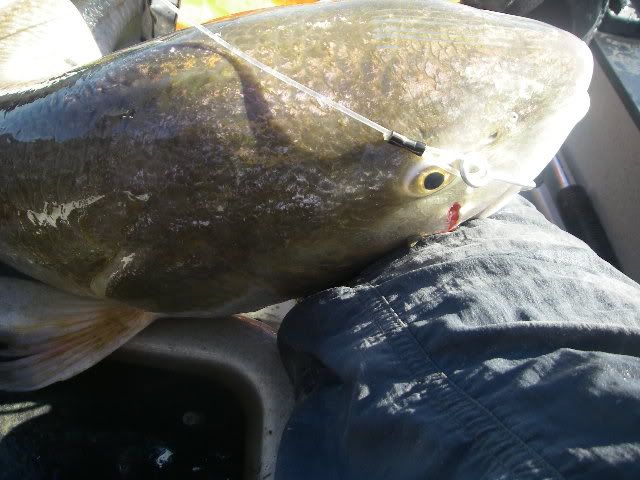 I thought, "OK, now it is picking up and I should all start catching fish...................NOT!!
Sat for another hour or so and finally gave up about 3 pm. 4+ hours on the water and only 3 fish for the day.............Ah, I guess winter fishing is here.
It was still pretty when I hit the beach to head for home.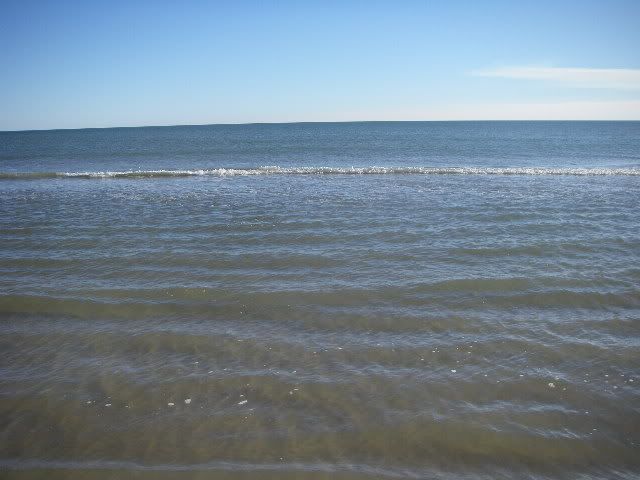 I think a slow day on the water beats sitting at home surfing the net.