Hanover_Yakker wrote:
What is the connection you have on the outside of the gear bucket? It is a little hard to discern from the picture? I am looking to do the same on mine.
What you see in the picture is a wire seal to keep the container as water tight as possible. I then have a two prong plug that I use so I can quickly disconnect it and hook it up to my charger.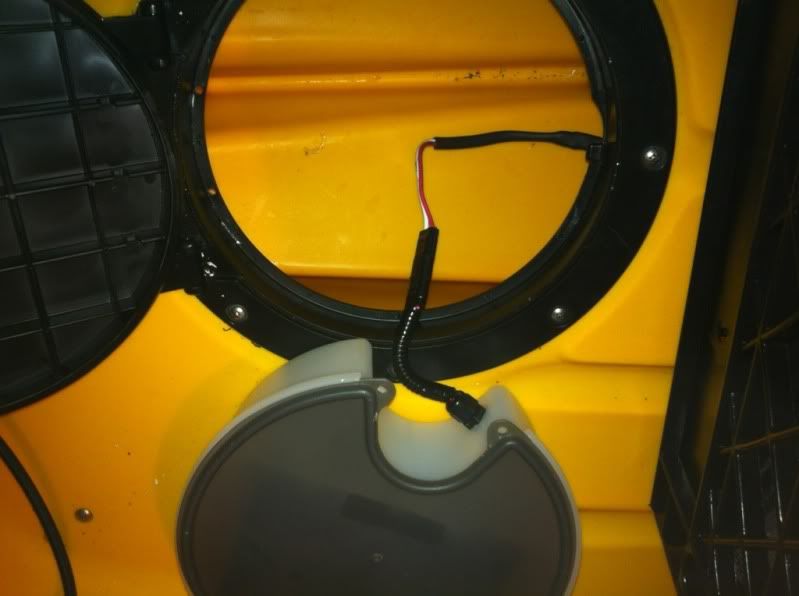 Wire seal info:
http://www.westmarine.com/webapp/wcs/st ... sNum=50567
Two prong connector info:
http://www.westmarine.com/webapp/wcs/st ... sNum=50570
Sifisto - Here are a couple of images of where I mounted the LEDs. I just measured down from the gunwale and put them about center of the boards.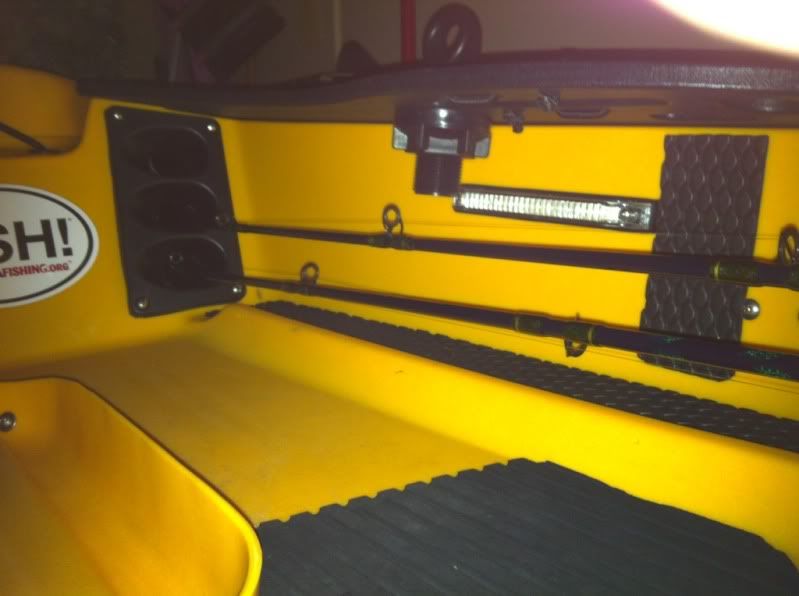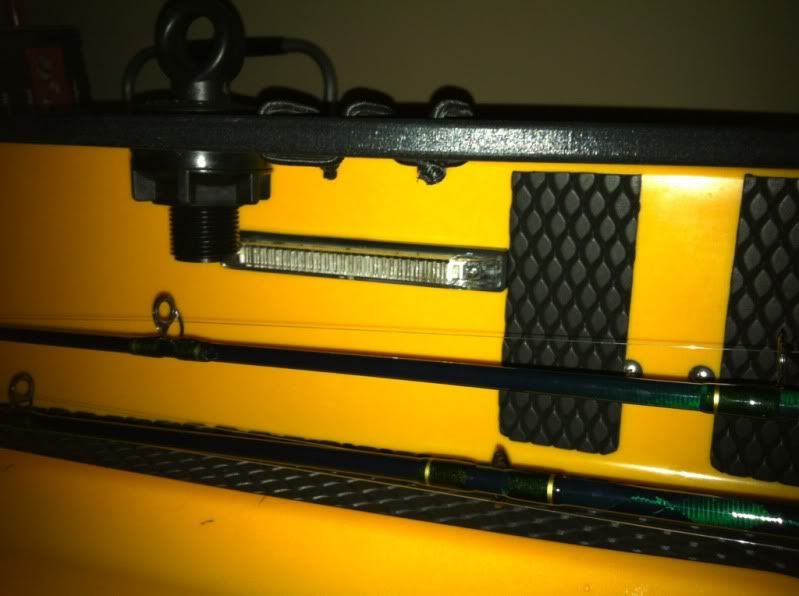 As for wiring, I extended the two wires with 16 gage multipurpose two conductor wire from the auto parts store. The lights are connected in parallel to the switch. They draw very little current. I also used adhesive lined heat shrink on all the wire to wire connections to ensure a water/air tight seal. I also put a dab of Silicon on the hole I drilled for the wire as well as on the SS screws I that I used to mount the LEDs.
The biggest thing to remember is to mount the LEDs where they do not blind you! The lights are very very bright and I only use them momentarily when I am on the water and need to see, or if I an approaching boat needs to see me!
Mounting the switch panel is the most nerve racking part. I measured like 5 times and then took my time to cut the plastic out. The biggest thing to remember here is to round the corners of your cut so that the hole will not shear under stress. If you cut out a perfect square/rectangle you could have an issue over time with cracking!