I haven't broke down and looked into getting the Hawg Trough yet or those unique mounts for the rails. Since I've had my red aluminum measuring stick for years and I can't see it not being used, I came up with the mounting idea below.
While the rod holders do come in handy, I have found that I do not use them a lot. I had the Hobie rod extension tubes in the rear with a rod in each and my two rod mount son the fron mounting boards. If I was to carry more than four dors, then I'd probably use the right side rod holdrers.
I used some of that neat adhesive back matting that Chris Stewart sent me as a sample from kayakfishinggear.com (Hook1) and made 2 small bungie attachments to hold it in place. Works like a charm! The backing holds it in place and it's easy to slide the front in and tuck the stern facing end under the rear bungie.
I just thought I would add it to this thread and share the idea.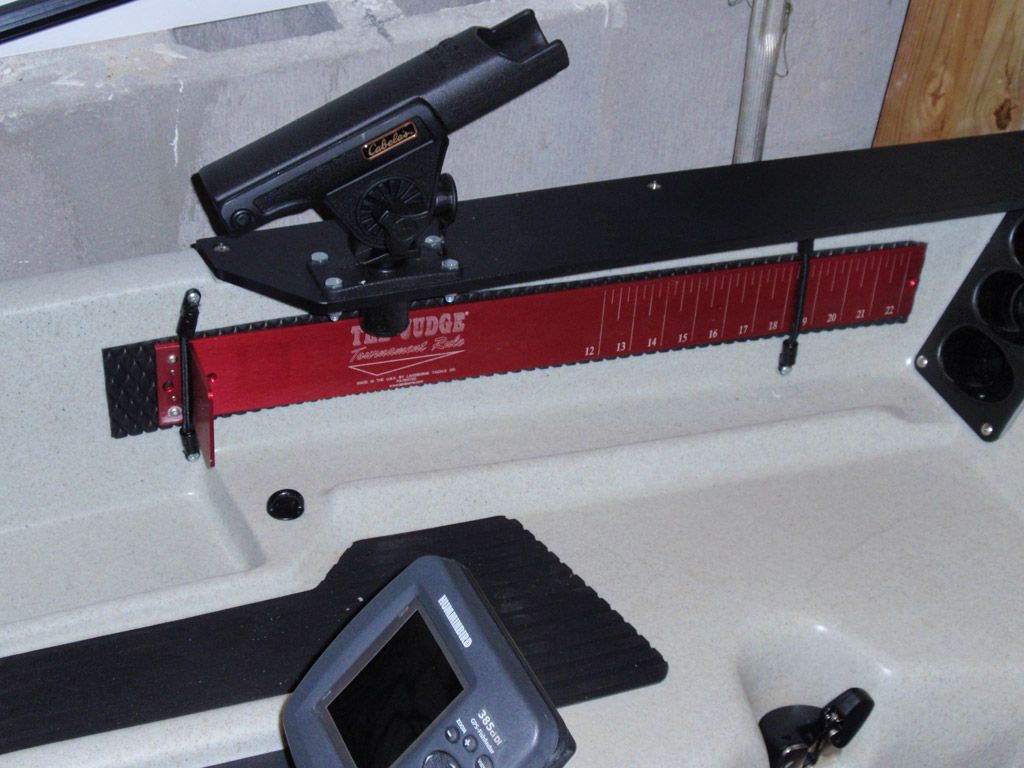 _________________
Steve Stubbs
USAF (retired)
SeaDek Fishing Team
2012 Pro Angler 14 (owned now by a good friend)
2013 Pro Angler 14 - Dune
2015 Pro Angler 14 - Papaya