I never have sat in a kayak on dry land.......however, I use my kayaks about 45-50 trips per year and all of that is offshore. But in the Pro Angler, I seldom go offshore if the waves are over two feet.
I started taking on water and purchased a pump to pump it out with. Made a trip to a rig 2 miles offshore and had to pump it out a couple of time just to get back to the beach. Put water in the yak and no leak was detected. Went out and not much water inside the hull.
Then I took a trip in a windy/wavy conditions and I started getting a whole lot of water in my hull. I had to pump it out a couple of time as it was getting tippy on me. My pump was very stiff and a pain to pump. I caught a 5 ft shark, released it and said to myself " put everything up, pump it out and head for the beach". As I turned to put a rod in the rod holders on my crate, I felt the kayak start rolling to one side and before I could straighten up, over I went. Yes, I rolled my kayak in 25 ft of water. I remember thinks as I was going over "This can't be happening" and then I was under water.
I righted the yak and with the aid of other kayakers re-entered to find the yak was 2/3 full of water. Another yaker had a better pump and I pumped it out enough to get to shore.
I just knew it was that 6 in hatch in the tank well and I put scupper plugs in the tank well and filled it with water.............nothing, nada!!!!
Plugged the four scupper under the seat and filled that area with water and thought I could hear water gushing. Opened the middle hatch and I could see water gushing..............no wonder I been taking on water.
My crack was over on the left side where the two cockpit trays meet.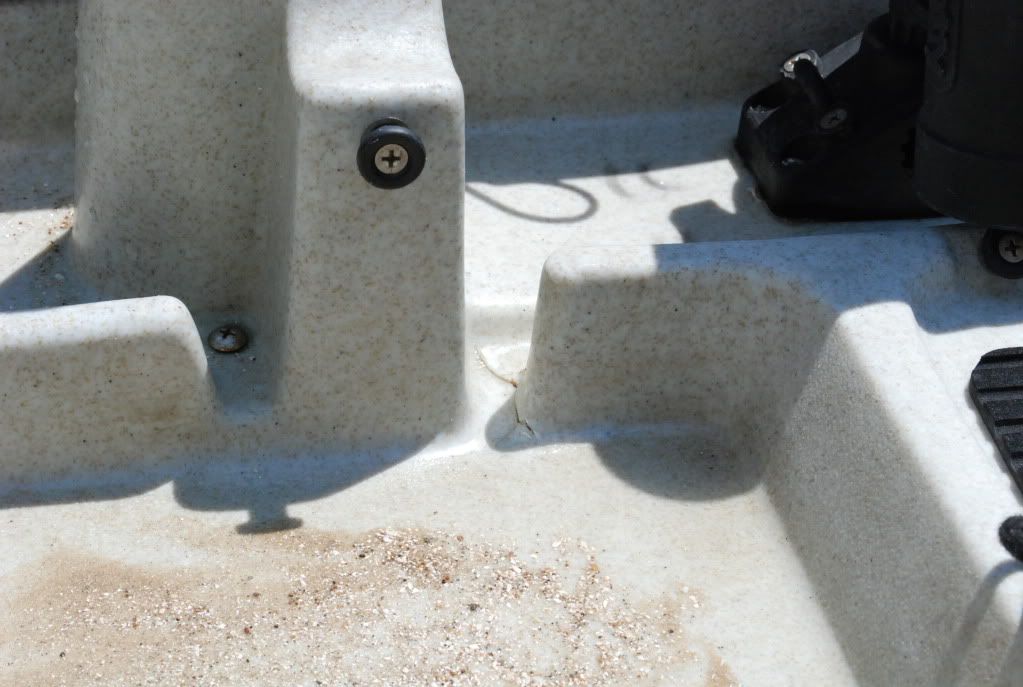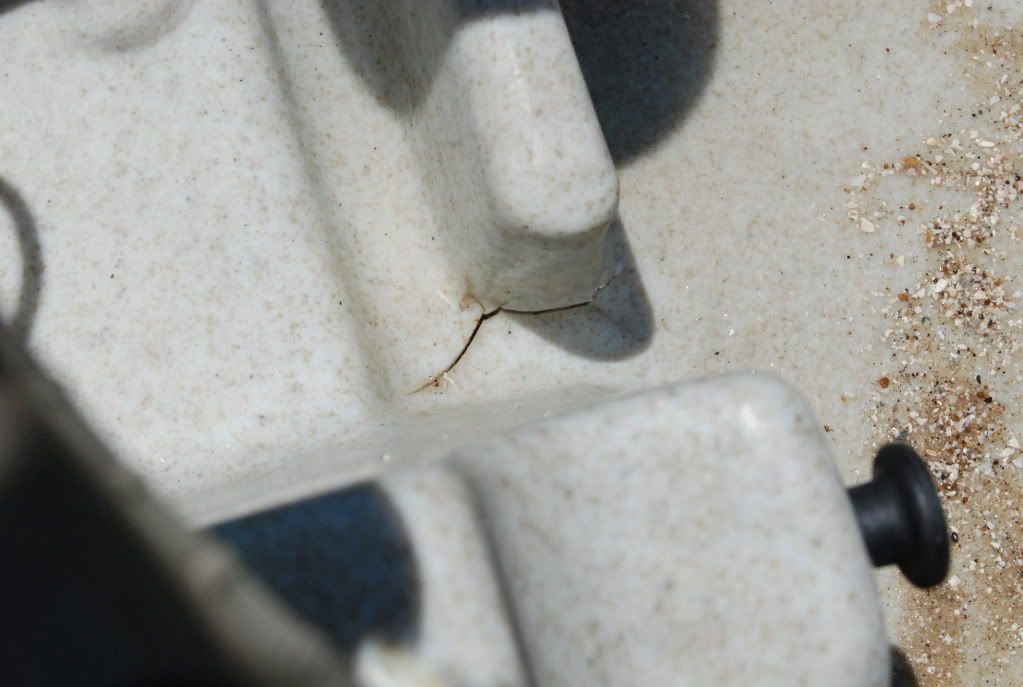 I contacted my dealer and in 3-4 weeks had me a new Hobie PA........replace under warranty. Took it out and it was dry!
These yaks are made of plastic and they can and do have problems. However, with a strong warranty program like Hobie practices, it will all work out.
I am a happy paddler!