Tom Kirkman wrote:
Remove the rear handle. Install a 1x4 across the back end, fasten in the same place the rear handle fastened. Hang the motor on the 1x4. Extend the handle so you can reach it. Easy. Easy. Easy.
Oh Tom...If it was only that easy, easy, easy
...For one, you'll need longer bolts if you plan to reattach the rear handle. Second, you'll want to have a support of some kind to reinforce the 1x4 from the front so when the motor tries to pull back and forth, it will take the added stress off the handle bolts. Its too much to ask of those 2 handle, glued in body nuts alone, to take the stress of having a motor that will be pulling and pushing. After all...The rear handle is only secured by two bolts that are screwed into two nuts glued in place into the polyurethane body. Because the bolts will hold the 1x4 from the bottom, and the motor mounts to the top of the 1x4...Its like taking a crow bar and prying at the bolts. Probably will work for awhile...But what happens when you're out on the water and one or both glued in body nuts pop out? Also...You're talking about extending the tiller handle about 5 feet. Thats not easy, easy, easy...You'll also need the tiller arm to be able control the throttle, not to mention the steering(unless you secure the motor in line with the PA and use the PA's rudder to steer)...No offense Tom...I'm just trying to fill in a few things you failed to disclose
The transom I built for my PA is more work than most people would want to go through, but look at the pics and you can get some ideas
Notice the 2 support arms and wire w/ turnbuckle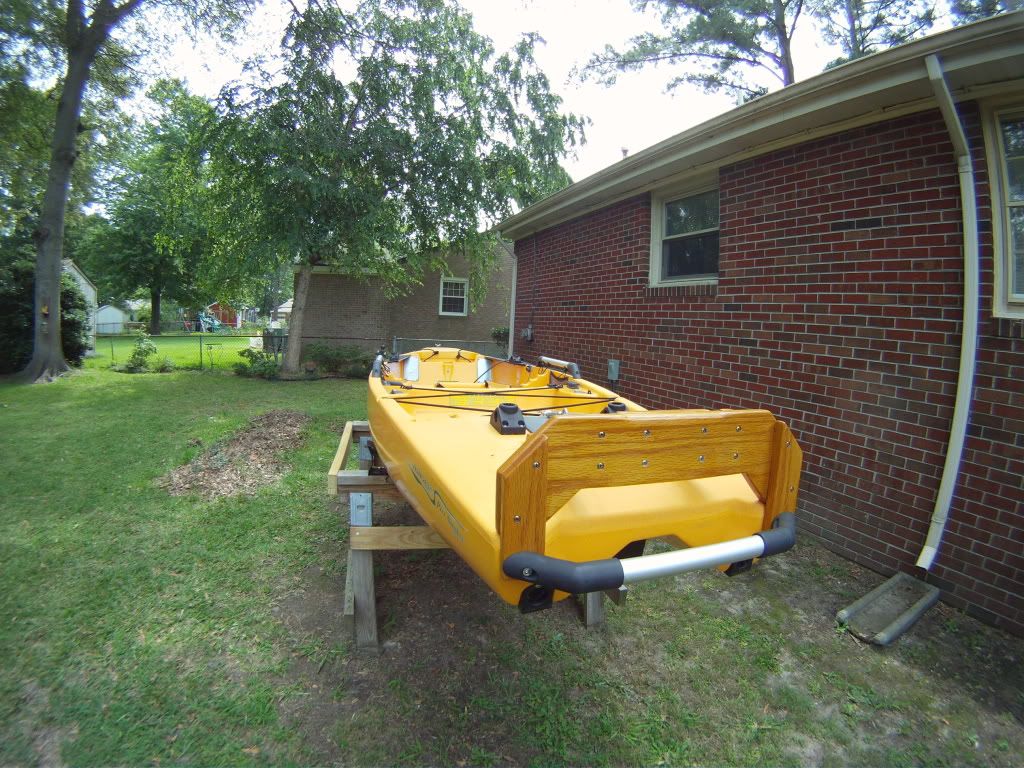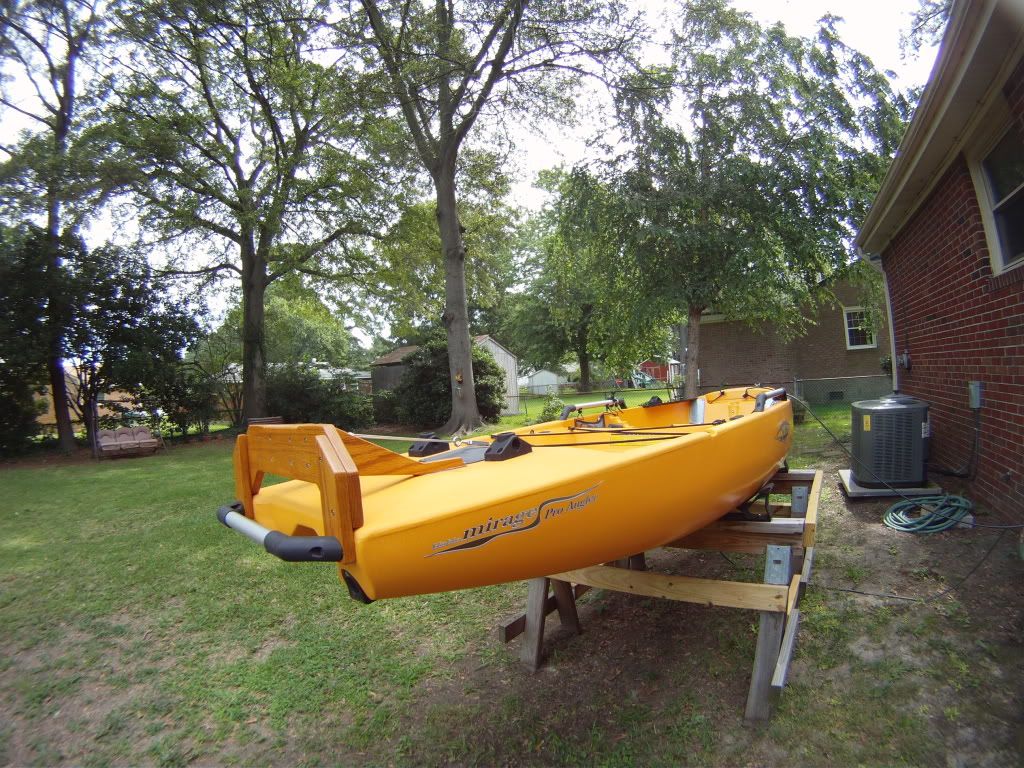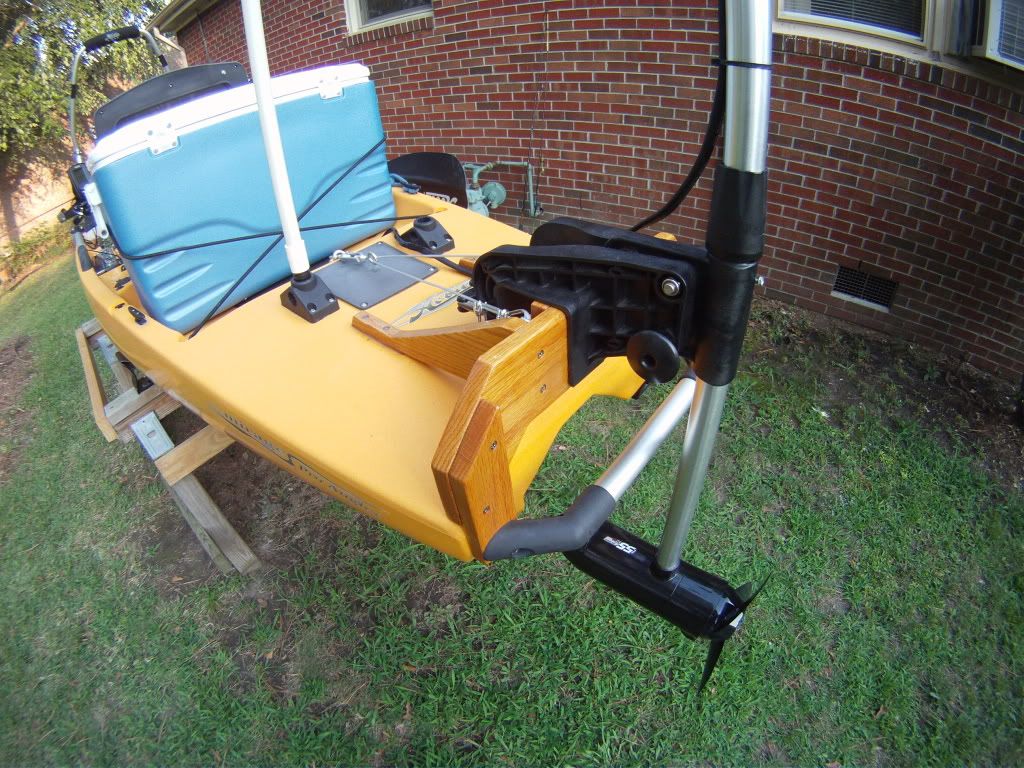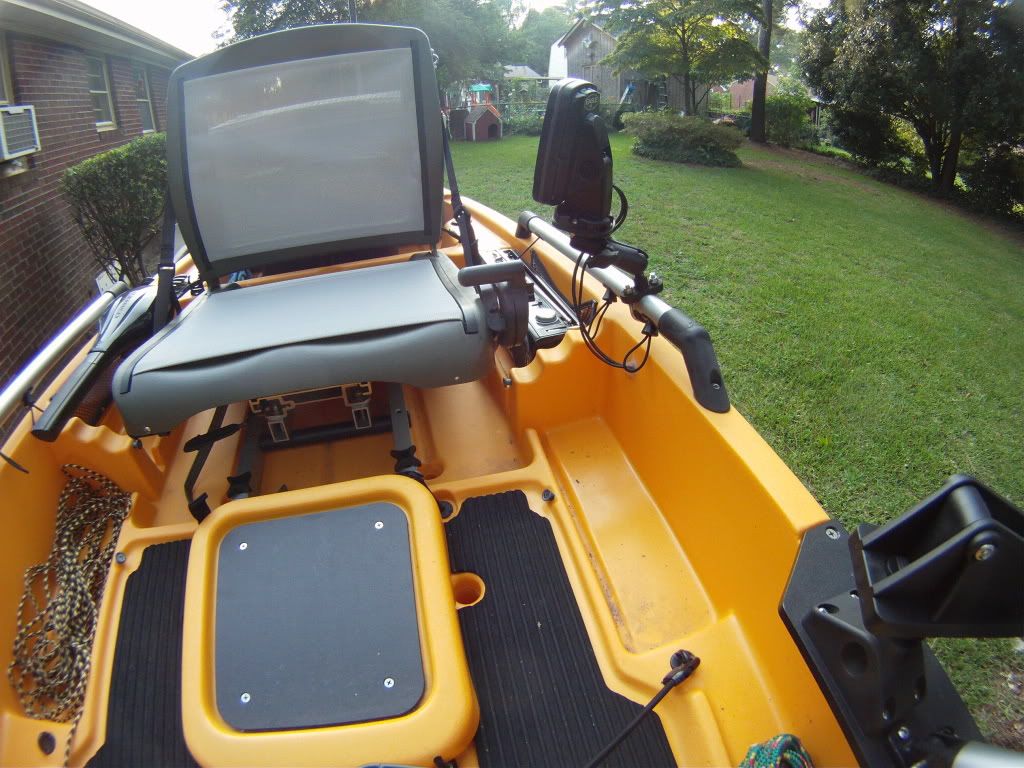 I hope the pics help you
BTW...My motor has a detachable head so I just ran some extra wire, added a couple quick disconnects and repositioned the throttle head next to my seat so I steer with my left hand (I use the PA's rudder to steer) and control the throttle with my right hand.