FINALLY got my H-bar installed on my PA12. turned out to be much easier that I thought it would be.
I needed to get the legs as far apart as possible because of my height, or lack thereof, but doing so on the PA12 would mean drilling into the hull because of the narrower width. but when I was lining it up I noticed the front hole of the front support was close to the outside bolt holding down the mounting board. figured I could use that for the front of the support but that meant the rear hole was still over the side of the hull. but then I thought why not remove the board and put the bolt in from the bottom.
I called Hobie and talked to Kevin about this idea. it was new to him but he said he had a boat right there and would try it out and call me back. within a half hr, he called and said go for it!
see results below:
I need to get a shorter bolt for the front but it fit perfectly. nut being visible is not ideal but don't think the fish will mind. I did have to drill out the front hole to fit a wider bolt. installed the rear support as far back as I could. thought I would have to cut the supports but it fit me PERFECTLY!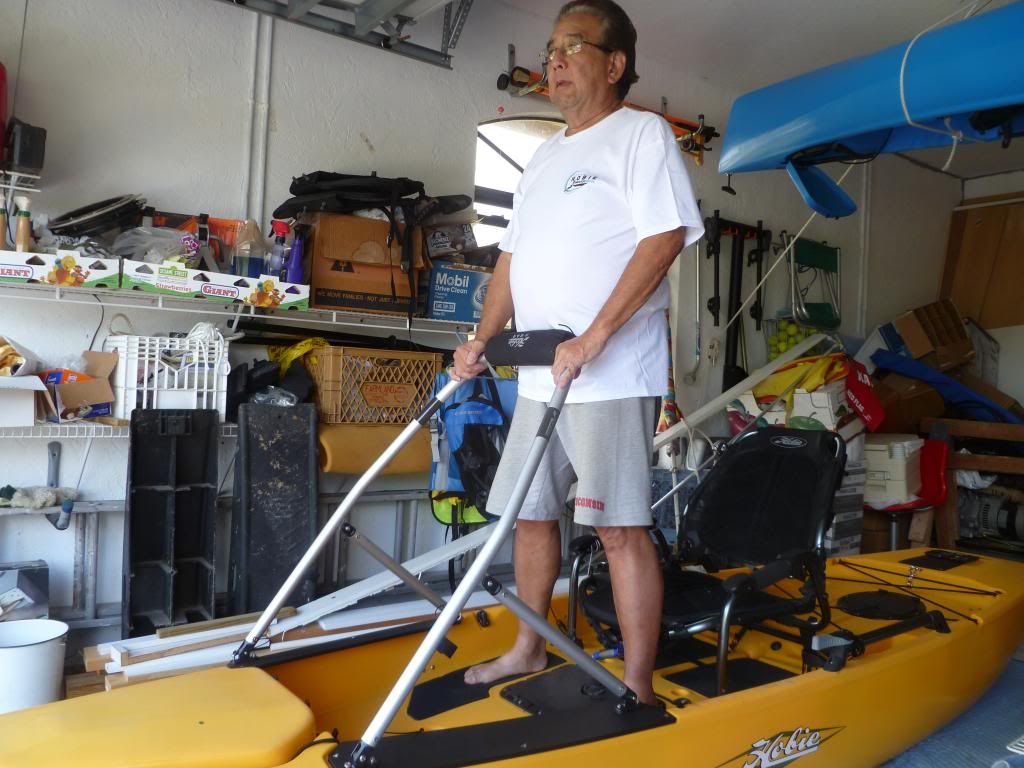 one lingering problem is when I collapse the H-bar, there's nothing in front to keep it out of the water. any suggestions?
again Hobie's customer service excelled. for Kevin to take my idea and give it a shot immediately is totally unique these days. also Tom Kirkman, active in the forums, was of great assistance.
watch out Reds, here we come!