I purchased my PA 14 new december 2011. It is a 2012 model. I took it out for several months before i decided to start rigging it. Here are some of the additions. Questions or comments welcomed....
First my most prized piece of equipment. The hobie lumbar support. This keeps my butt from going in between the seat supports creating the "pain in the a$$" sensation.
Next is a small product from HOOK1 called the panfish portrait. This was recently added and i love it. I can do my solo shots as well as remove for videoing fellow anglers. Mounted to the side board with a scotty flush mount base.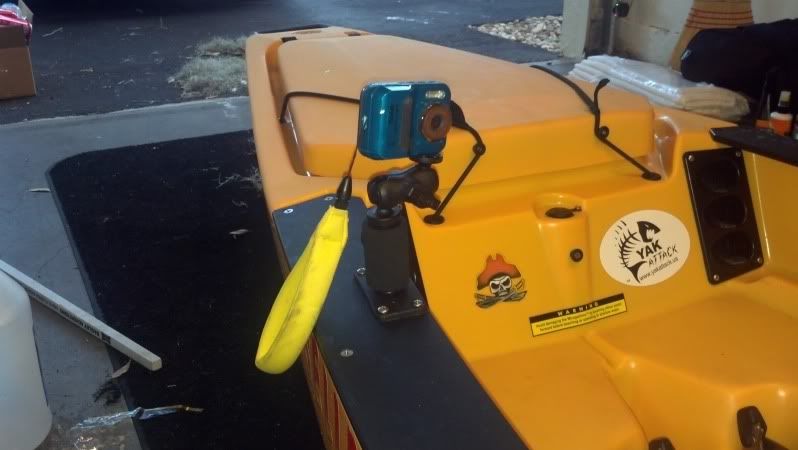 Next is my dogbone combo from HOOK1. I have ram mount rod holders that i can remove and attach the dogbone combo with my go pro camera on either side of the kayak. Installation of the ram ball base was a little bruising on the arms because i reinforced the inside of the kayak with an aluminum plate and used lock nuts on the bolts. I felt this will put
less stress on the area.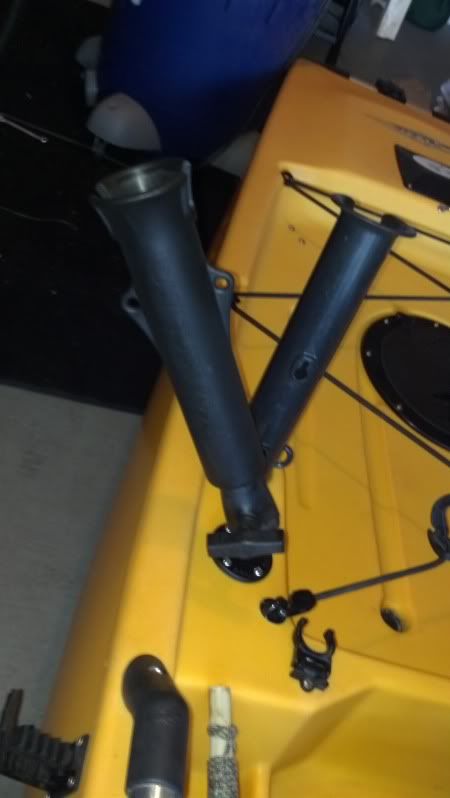 The next piece is my visi carbon pro collapsible flag/360 light. Mounted to the rear grab rail
with a scotty base. The scotty base also doubles as a base for a nice bycicle light for night transport.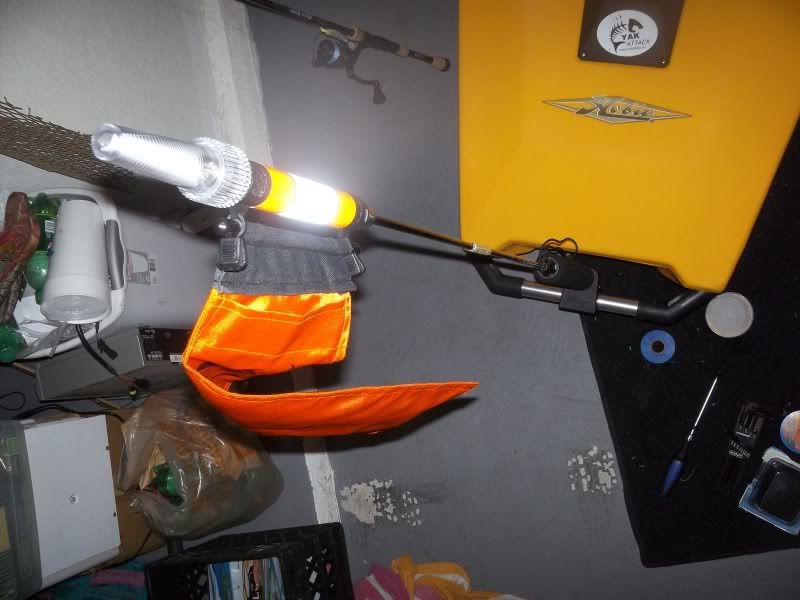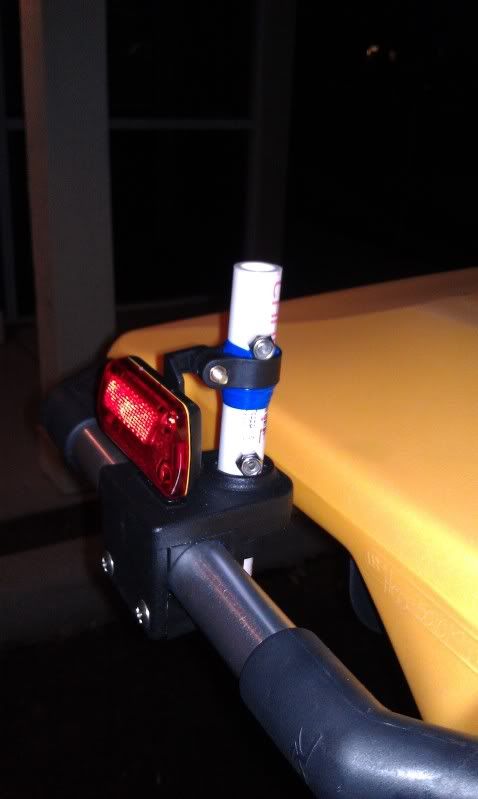 Next piece is the Hobie livewell. This item speaks for itself and is a "MUST HAVE" item for the kayak.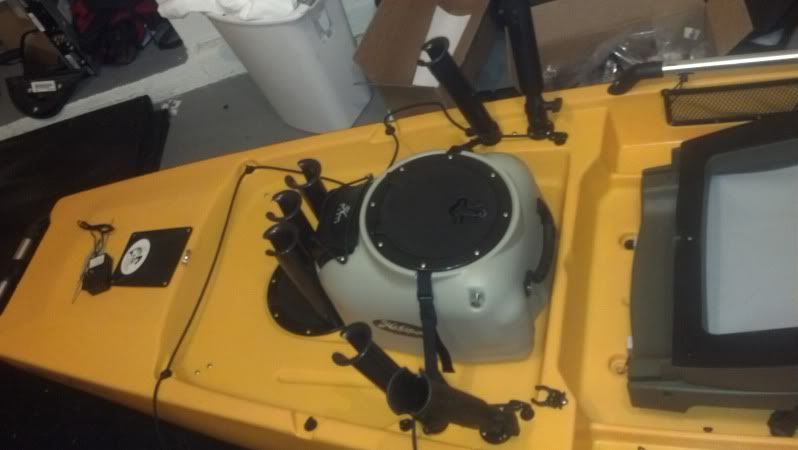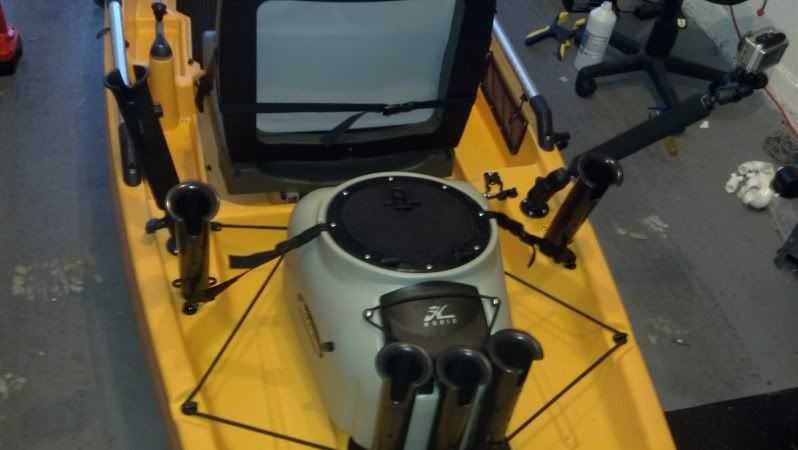 Next is my Lowrance elite 5 fish finder/gps. Installed transducer through hull and get awesome results. Here is the setup
Here is the transducer behind the mast hole and the battery foam holder in front minus the battery of course
the unit
ram ball connector to eliminate all that stock clutter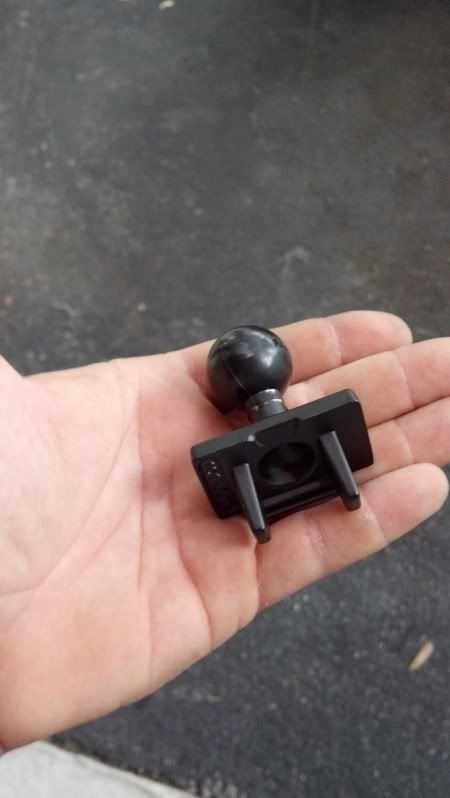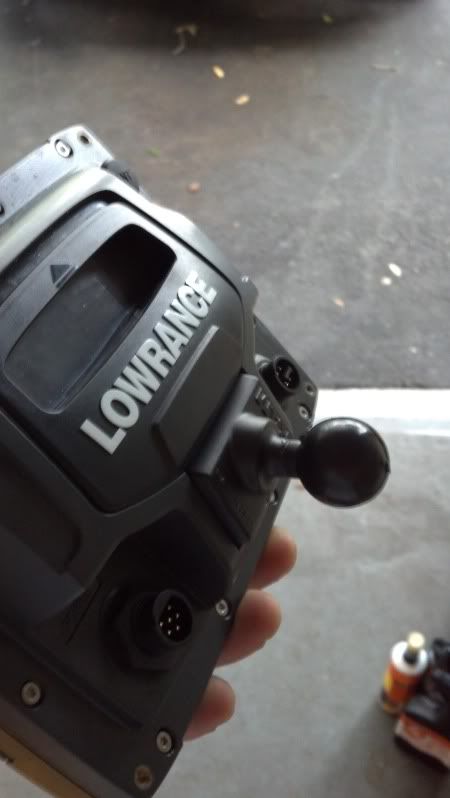 and last but not least the paddle holders.