I built this cart originally for my Quest 13 as a rail cart and when I got my PA14, I thought I would see how it handled the weight. Unfortunately both vertical shafts failed just above the T joints. They were too long and the torque was too much for them. So I decided to make a scupper cart since I had the Roleez 30cm wheels, 1/2" solid aluminum axle and the lower section of the PVC cart was still useable. Since the scuppers are just slightly over 1" diameter, PVC wasn't going to work, so I went to Lowe's and bought a 3' section of 1" oak dowel. Since I used schd 80 PVC for the verticals, the 1" dowels would not fit inside. Fortunately I have a good friend with a lathe and he trimmed 9" of the dowels down to about 7/8". So I epoxied the dowels into the PVC making the verticals much stronger in the process. I also shortened the verticals to give me about 2" of tire clearance when installed for additional strength. Here are a few pictures of the components and finished product. Cart unassembled.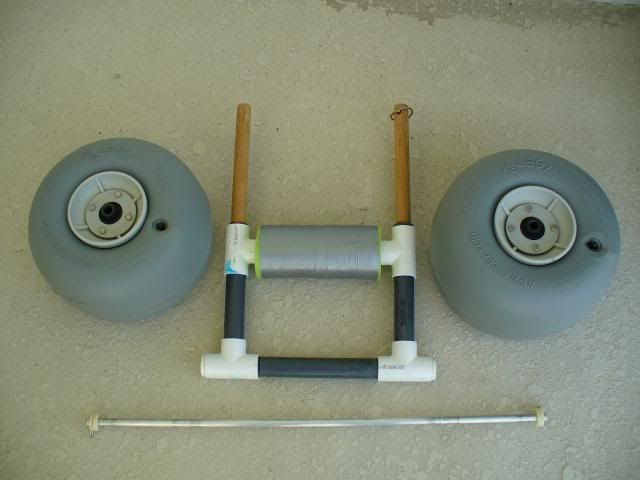 Roleez wheel with nylon bushing and axel.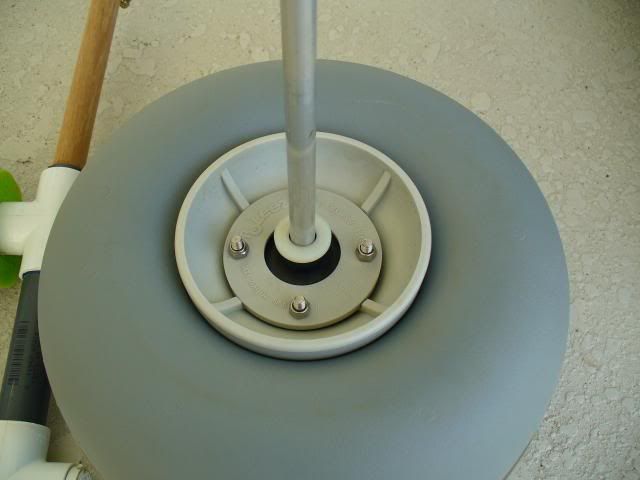 Assembled wheel.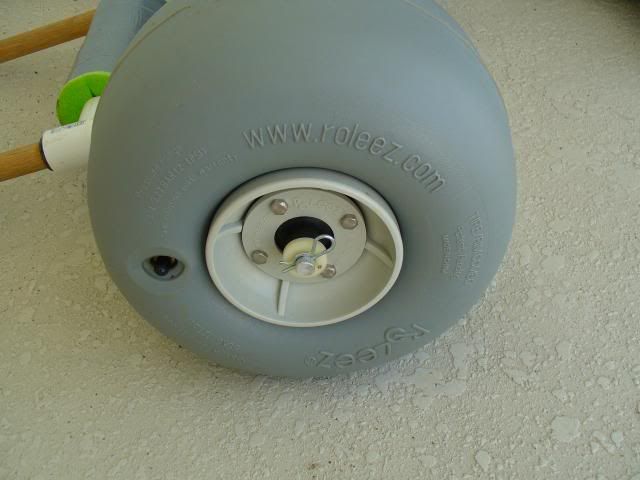 Finished product minus paint. Clinch pin is used to keep cart in place when kayak is elevated. I also used a section of 4" pool noodle to cushion the load on the hull. I will also be using a 3" section of rod grip foam to spread the load on the scuppers. I haven't used the cart other than to wheel the PA 14 in and out of the garage. Will do the field test as soon as the wind drops a bit.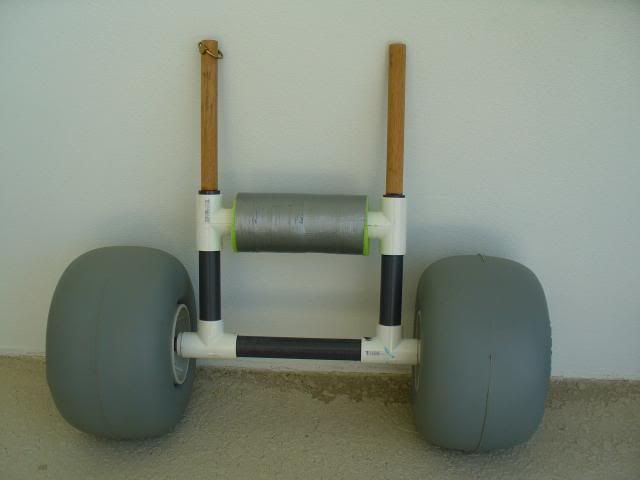 In dealing with Wheeleez or Rolleez wheels, it's a good idea to get a low pressure air gage because these tires are very low pressure. In my case, recommended pressure is 2.5 psi. Recommended range is 2-4psi . Over 4 psi, you void the warranty. Believe me, 2.5 psi makes these tires very firm.