Powbass wrote:
After my recent mishap overturning my pa12, looking at installing some sort of out riggers,that won,t
Interfer with fishiing. I have caught so many smallmouth in the pa12 that I became over confident and forgot the security issues. Any ideas . Thanks
Here is my suggestion for incorporating good working outriggers.
Get at least two of the six inch diameter by 36 inch long foam rollers folks use for Yoga.
Get two extenable paddles from West Marine. Remove the handle and the blade. Put the long portion over the gunnels behind the seat just behind the side carry bars. Fasten them so the holes are up. One goes port the other starboard. Clamp them down with 1 inch double sided conduit clamps on each end. I used threaded inserts and 1/4 20 stainless screws. I put a stainless sheet metal screw through the end I want closed through the clamp and the tube. That holds it from rotating. Now get the take apart kayak paddle from west marine. Use the sectons to fit inside the removable part of the adjustable boat paddles. Drill a 3/8 hole to hold that. Now drill the tubes on the boat to allow adjustment of the floats every two inches. Just continue the original pattern. On the end of the black kayak paddle section, put a groove in the top of the yoga roller to accept the tube. Then get a long stainless bolt or all thread and put a nut on the end with a big fender washer;. I used 3/8 all thread. Drill through the foam halfway in the groove. Push the threaded length through the foam. Then cut an angle on the front of the foam. You can cut the back. The groove should be at the center. That way the foam has a bias to tip down in the rear and not dig in. The floats can be brought up tight to the boat or extended so the float outsides are at ten feet. I can guarantee you will not be able to tip over with this system in place.
I will take some pics and post. There are some pics in my signature.
Pics and I forgot to mention I am 70 and loving the PA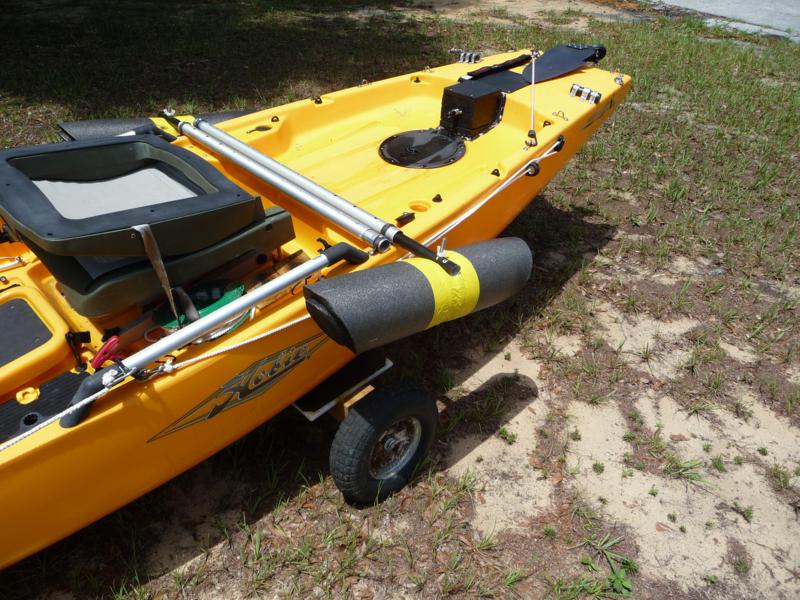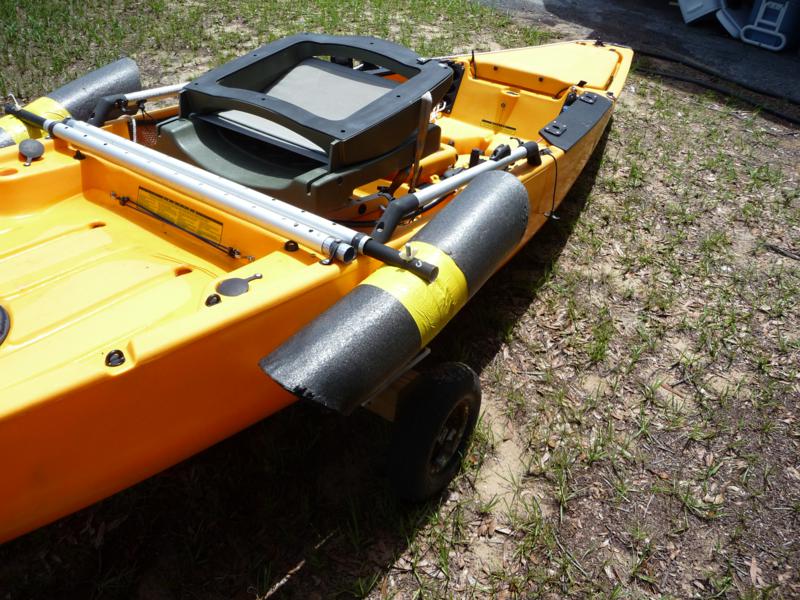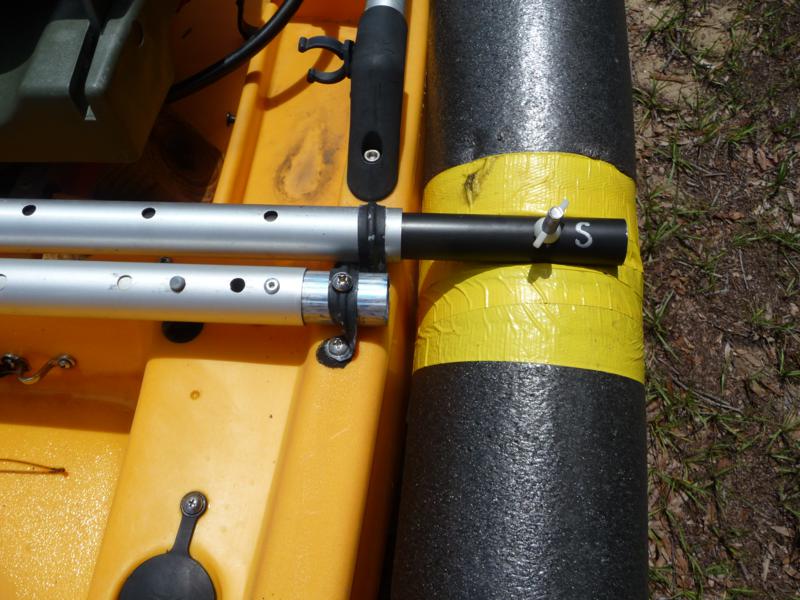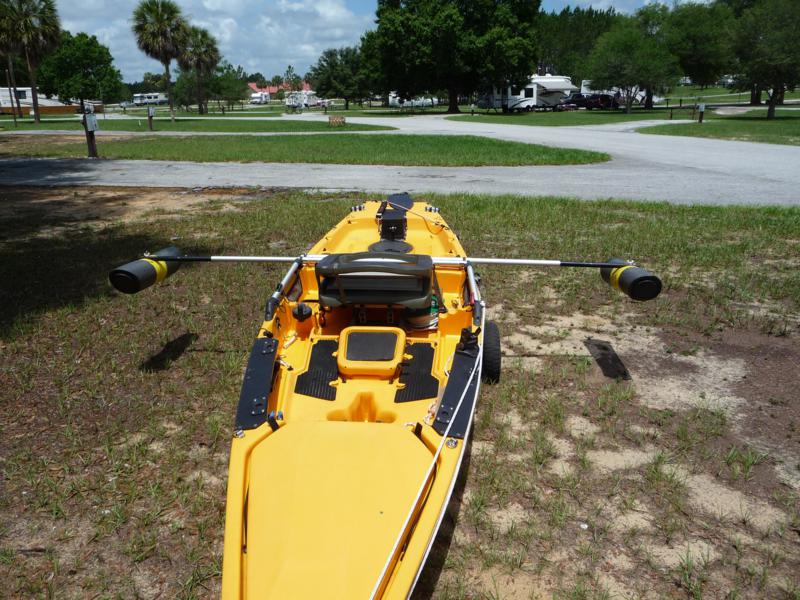 _________________
Hobie PA14 with a mod or two
Some random Modification Pictures