I thought I'd throw this out for feedback. I purchased a 2013 PA14 yesterday. This morning was the maiden voyage and it went very well. When I went to grab a Mirage drive to use, I took the Mirage Drive to my 2012 PA14 since it was handy and broken in (so to speak). No issues installing. It locked in the new 2013 PA14 no different than the 2012 PA14.
I decided to go back out on the lake this evening and figured the new Mirage Drive should get a tryout. Once I was out on the water and installed the Mirage Drive solidly in the retainer clips, I immediately noticed that the whole assembly had a great deal of slop in it. It would rock forward/backward about 1/4- 1/2 inch in play. I tried re-seating the drive several times, but it was still the same.
When I got home, I compared the 2 Mirage Drives and noticed that the main base area on the 2013 was different than the main base area on the 2012 Mirage Drive. The alignment pin was a slightly different size and at least 1/4 inch lower from the center of the main shaft. The Mirage Drive that came with my 2012 Revolution 11 looks the same as the 2012 PA14 Mirage Drive in regards to the main assembly.
Does anyone have the same Mirage Drive in their 2013 PA that I show below? I know it's not the hull or the quick release mounts as the 2012 Mirage Drive works just fine.
2013 Mirage Drive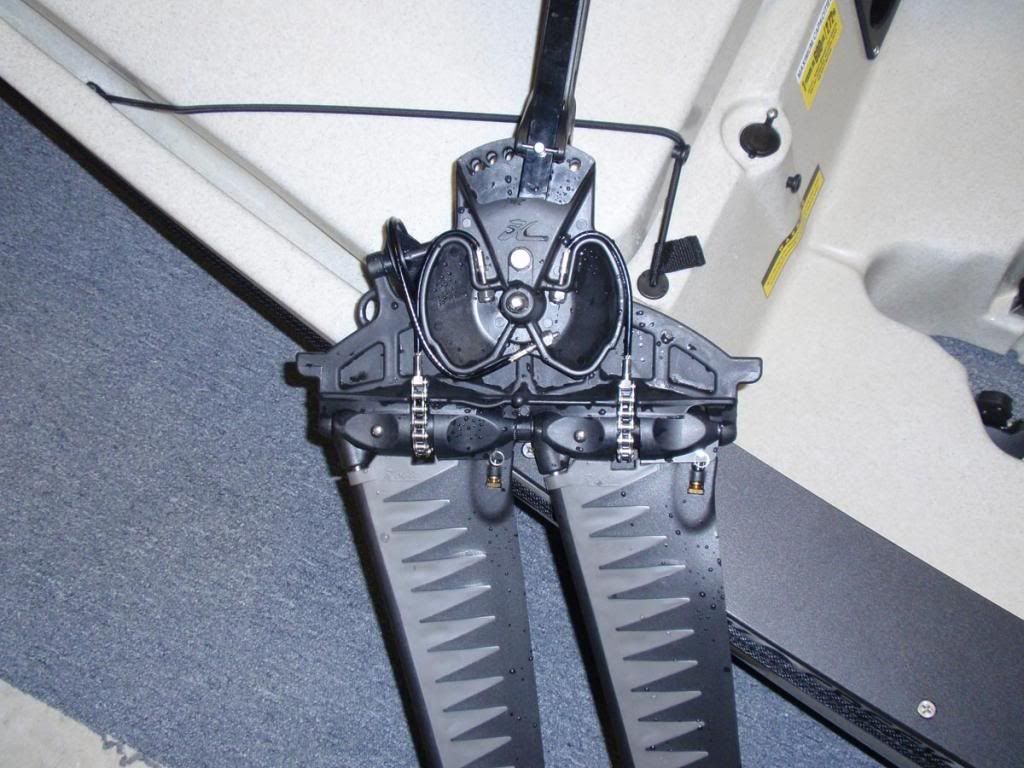 2012 Mirage Drive
_________________
Steve Stubbs
USAF (retired)
SeaDek Fishing Team
2012 Pro Angler 14 (owned now by a good friend)
2013 Pro Angler 14 - Dune
2015 Pro Angler 14 - Papaya