After many attempts to figure out the best anchor rig, I have finally figured it out. Hope this helps anyone looking to rig up a anchor for your kayak.  The total cost will run you close to 25 dollars buying the items from where I purchased them. 
In this setup I used 1/2" PVC and 4 1/2" floats, 6 to 12" bungee cord Depending on how long you want your shock absorber to be. 50' of cord, and a Bruce Anchor.
You will need to drill larger holes into the floats, to allow the 1/2" PVC. Once you have drilled holes for cord and J-hook cut out. Slide floats on to PVC. On bungee cord end, feed cord into drilled holes on each side and pull up through the top of the PVC. Tie a knot and push back into PVC hole.  Slide floats to center then apply goop to shaft, then slide back up to end of PVC to cover cord ( this will stop PVC from banging into the side of the kayak) .Do the same for the other end where J- hook cut out is, but stop float about 2" short from end to allow cord to hook into j-hook cut out.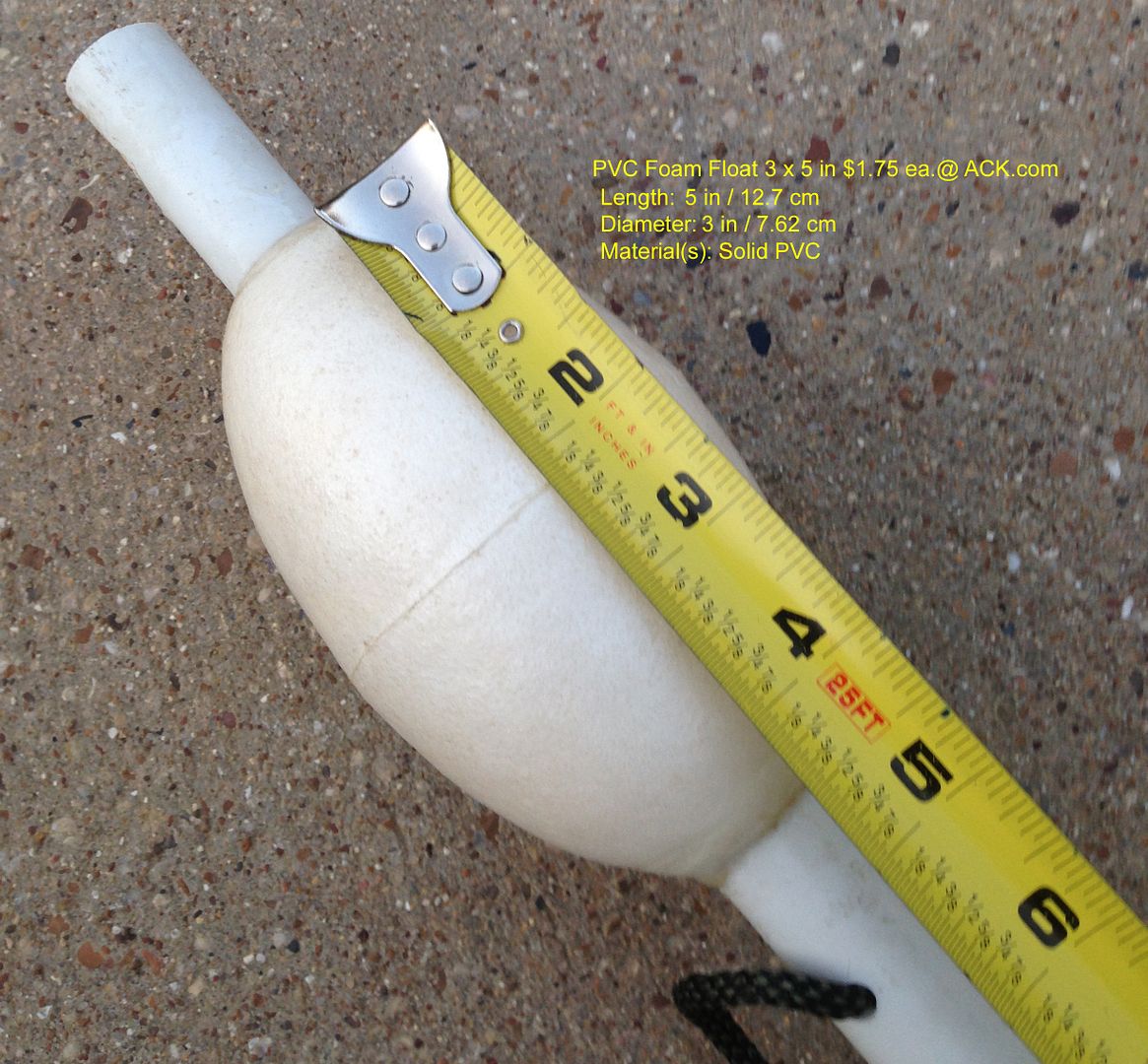 16" of PVC length in this setup with 50' cord.length will depend on how much cord your needing between the floats.