Was asked for some info on this set-up...so thought I would share it here.
Downrigger set up on my 2014 PA14.
- Frame made with 3/4" PVC.
- Arrows indicate, (2) 1/2" foam rubber gaskets (from an old bicycle handlebar)
- Nylon 1" strap with plastic clip/buckle.
- (4) Bolts, washers and wingnuts.
There is foam rubber glued to the underside of board (where it contacts PA hull)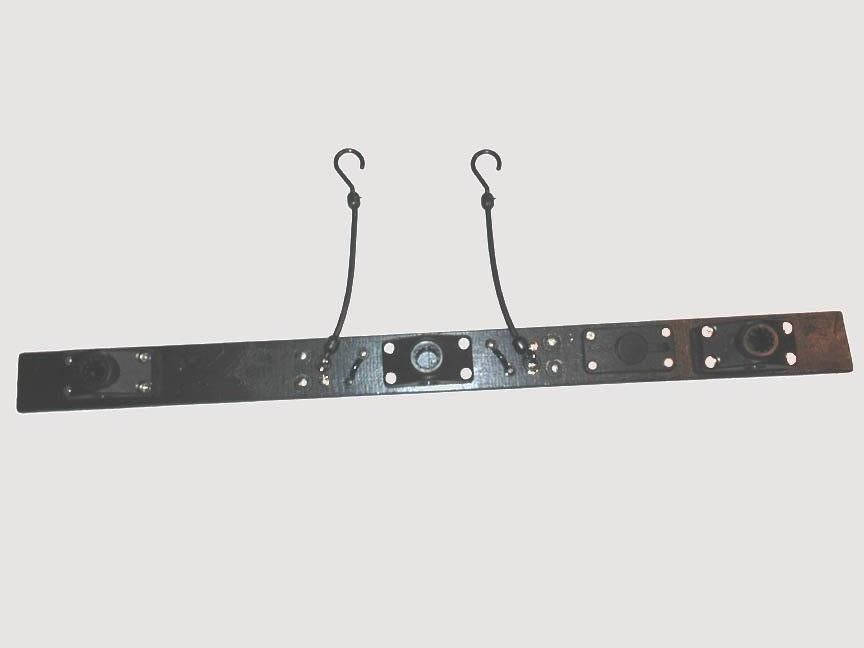 PVC sits on rubber rest:
1" adjustable strap goes around
bottom seat rail
: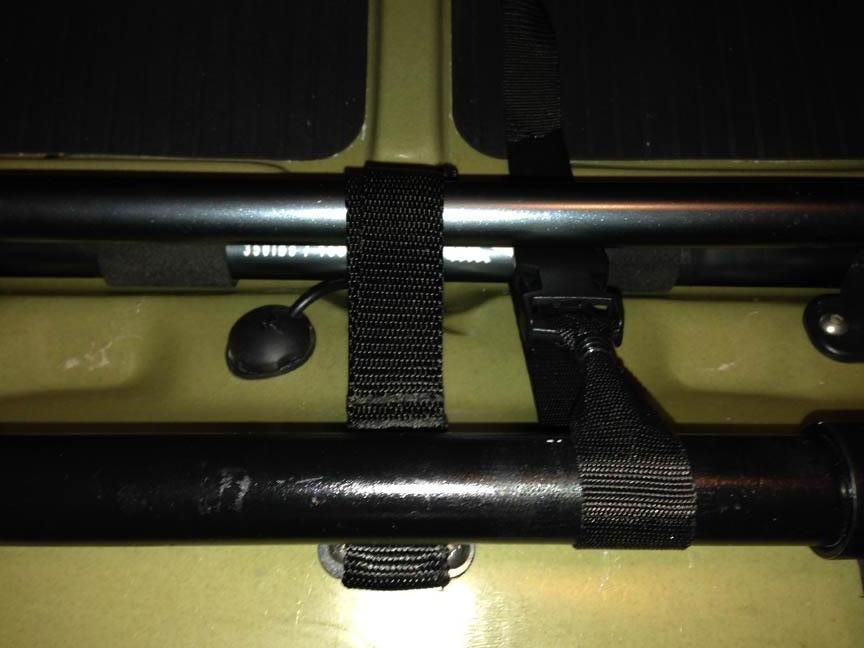 set-up below is used for trolling planer floats (off sides) and a regular float down the middle.
Rigged 'n Ready
(just add water)
Link to the 2010 PA version:
viewtopic.php?f=78&t=47241
Regards,
JoeyB