Howdy guys!
Newbie to the forum. I am a regular on AKF (Austin Kayak Fishing). Anyways...I am installing a H-bird 998 on my PA 12 and have a question for y'all. I have the transducer mount all figured out and is detailed below. My question is on the entry point of the transducer cable at the rear of the boat. Are there any moving components...ie, rudder control cables or anything else in the region below? Or is there any reason I should not drill in this area? Ulitimatly, there will be a thru hull deck seal fitting where the cable enters, I just need to make sure I'm won't be messing anything up by drilling back there.
Thanks in advance!!!
Ryan
Here is what I have set up thus far (My post from AFK)
http://austinkayakfishing.com/forum/vie ... 003#p85003
I recently picked up a Humminbird 998 with side imaging. The first issue that came to mind was where/how to mount the transducer. I knew bc of the side imaging, that the transducer would not work up in the transducer covey that already existed on the PA. After some thought and seeing how the mariner guys mounted their transducers off of the back, I figured that would be the best option.
First thing I had to do was to make a small modification on the H-bird metal mounting bracket. I drilled out the middle slot to 1/4 inch so that I could mount a RAM 1" screwball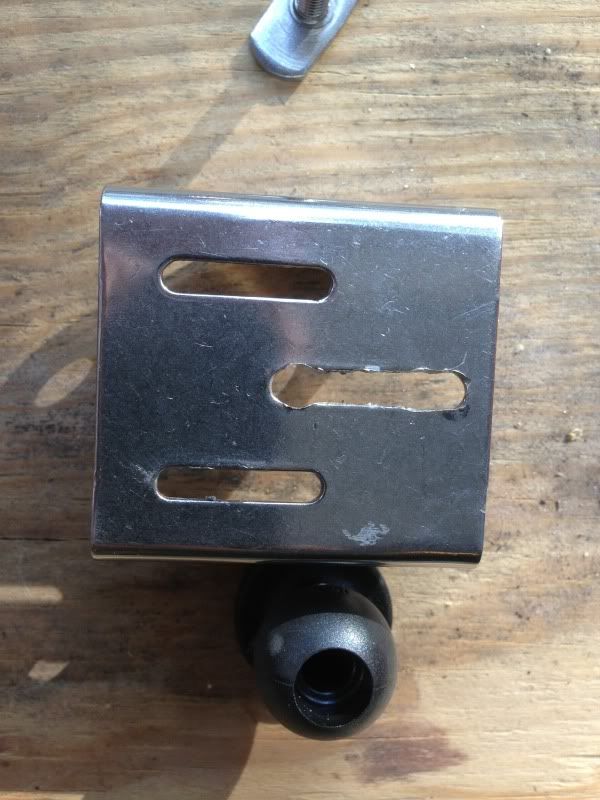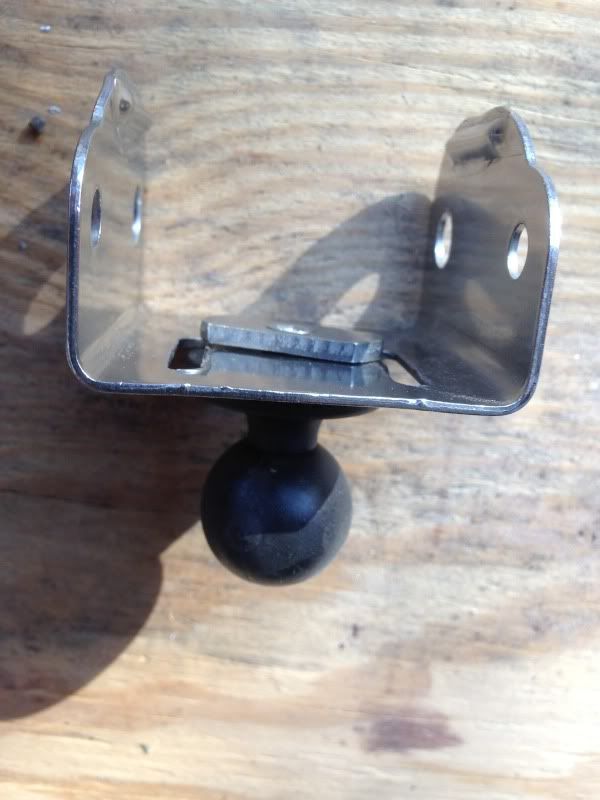 I then mounted one of these to the back hand rail of the PA
RAM Part # RAM-B-231ZU

From there, I stole the 3.5" RAM arm from my existing FF mount and put it all together.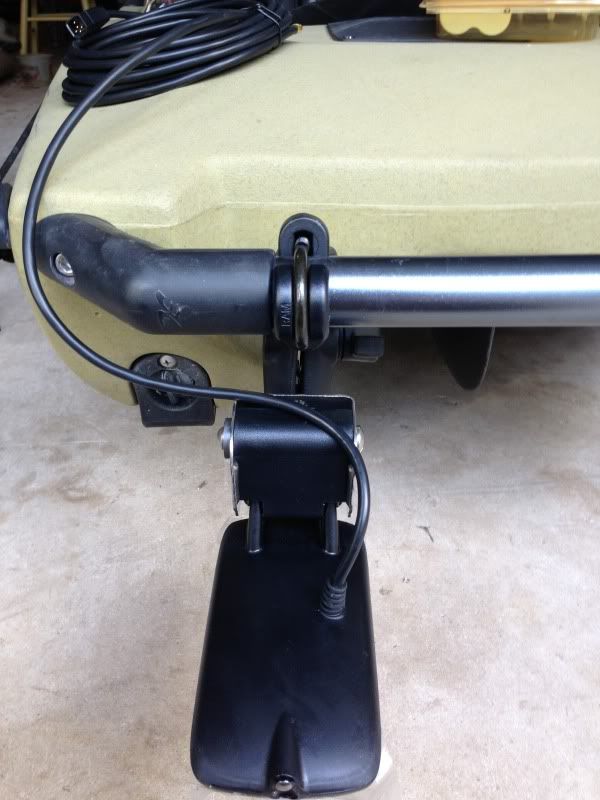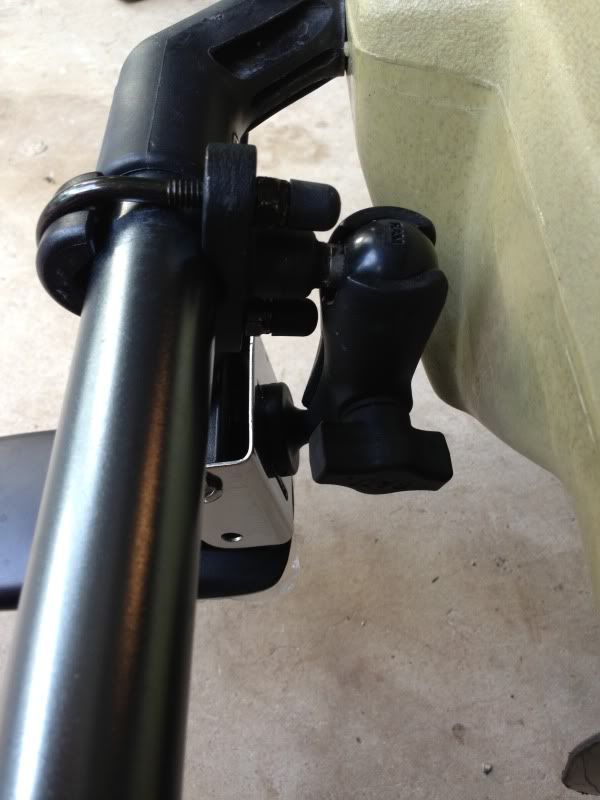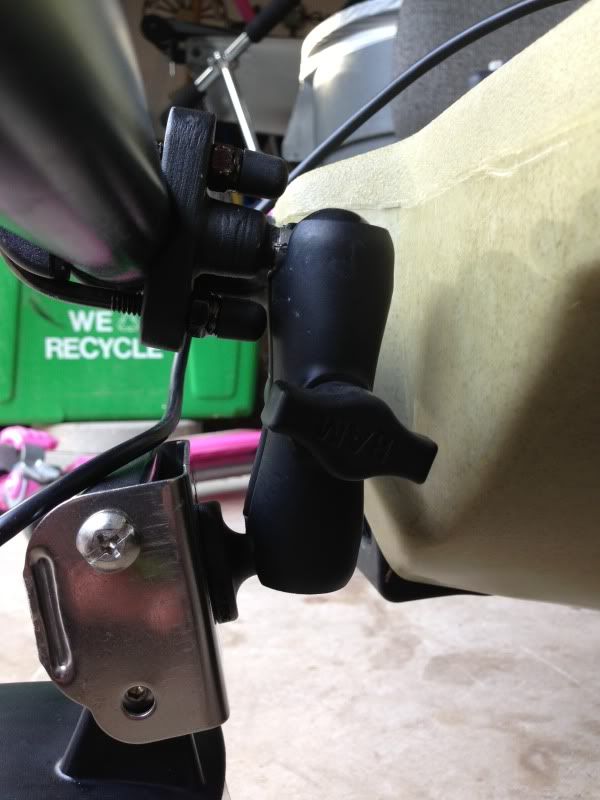 I still need to decide where I want the entry point for the transducer cable and also which fitting to use to seal off the hole. I will document the remainder of the install but it would be anything that you haven't already seen