I just flip my Hobie cart upside down, remove the wheels, attach a length of hardwood, and mount my trolling motor.
I can still use my Mirage drive, and can easily swivel the motor up and out of the water when not in use, or when in very shallow water.
This is on my Outback, but it'll give you the idea: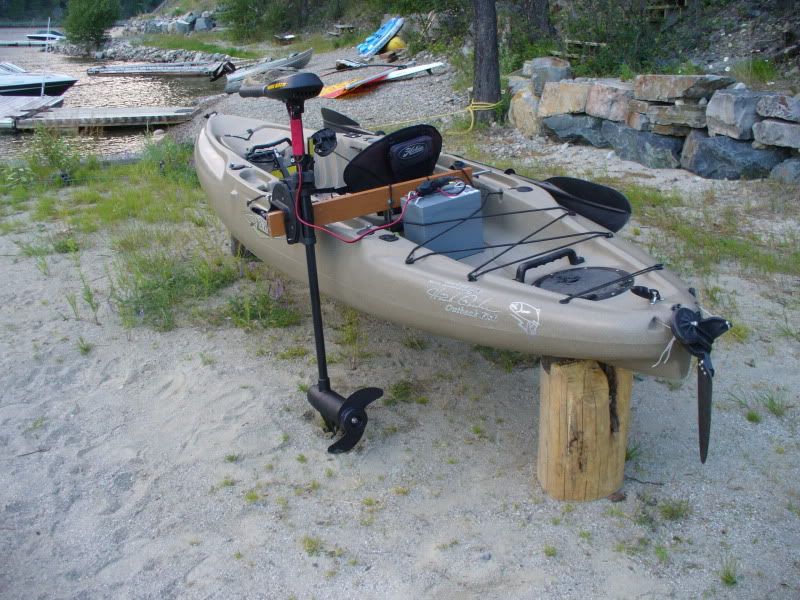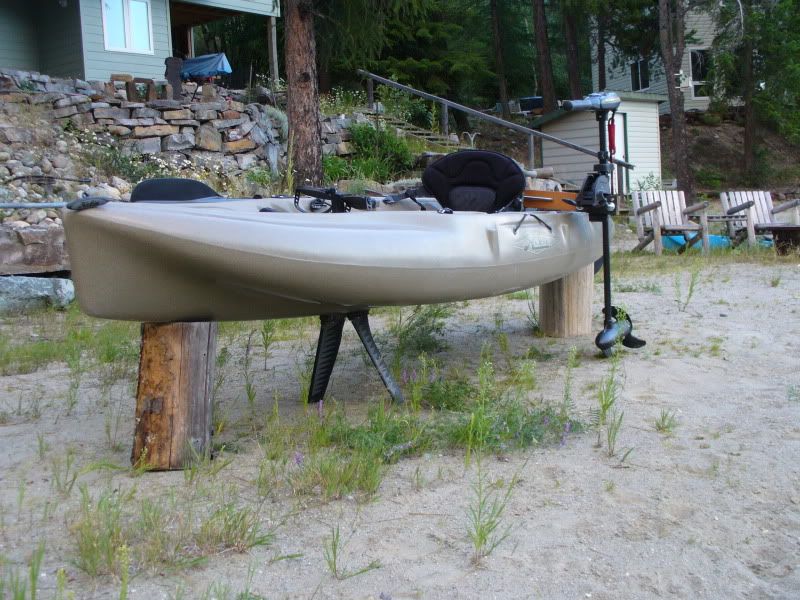 Pretty simple - just needed to drill 2 holes through the cart frame, (and board), add 2 bolts & wing nuts, and 2 mini-bungees to hold the board down.